Savage Model 24
Rifle
|
September - October 2020
LIGHT GUNSMITHING
This being Rifle magazine, we try to keep the subjects related to rifles. However, this time we are dealing with only half a rifle – one barrel is chambered for a rifle cartridge and the other a shotgun round. The gun is an over/ under (O/U) sold by J. Stevens Arms and Tool Co. as the No. 22410 Rifle and Shotgun beginning about 1940.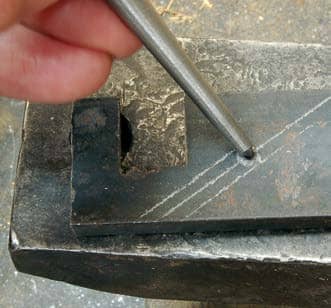 Even though Savage Arms Co. had purchased Stevens in 1920 and later put its name on the gun, it is fitting that it originally sold under the Stevens brand. A producer of inexpensive .22 rimfires and shotguns since 1870, countless boys had grown up with Stevens guns. None saw anything wrong with the fact that they sold for a bit less. These same people made the new O/U very popular. Every kid who lived in a hunting environment wanted one. Used ones are quite common. I am referring to guns made up to about 1970, as changes were then being made that destroyed the original concept of the gun.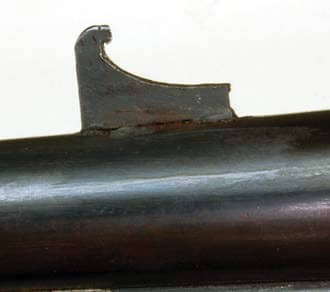 Almost no one today understands this, but the little Stevens was what might be called a "boy's weekend, woods-rambling, target-of-opportunity gun." It evokes a time, not so long ago, when for much of the country the addition of a couple of rabbits, squirrels, a duck or goose (in season and sometimes not) was a welcome addition to the dinner table. If the target was not moving, the rifle barrel was used. Ammunition was cheaper, and low-velocity .22s didn't destroy edible meat like today's rimfires. If the target was running or climbing, there was the shotgun barrel, which was never intended for wing shooting, despite some Savage ads to the contrary. Waterfowl were potshot on sloughs and farm ponds; just whistle like a bobwhite quail to get them to raise their heads.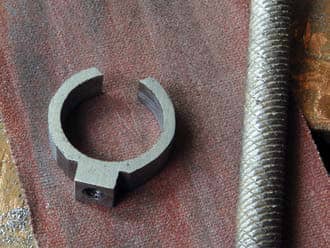 You can read up to 3 premium stories before you subscribe to Magzter GOLD
Log in, if you are already a subscriber
Get unlimited access to thousands of curated premium stories, newspapers and 5,000+ magazines
READ THE ENTIRE ISSUE
September - October 2020