Savage B.Mag Beavertail
Rifle
|
Nobember - December 2018
Shooting a Heavy-Barreled .17 WSM
Hunters get excited when something new comes along – a rifle, new ammunition or even a scope. As a serious rimfire shooter since adolescence, the thought of a new rimfire round that pushes a 20-grain bullet out the muzzle at 3,000 fps is indeed news. Faster than the .17 Hornady Magnum Rimfire (HMR) by around 26 percent, the Winchester Super Magnum cartridge was destined to be the velocity leader when it comes to present-day rimfire ammunition. Along with the Winchester Super Magnum (WSM) ammunition from Winchester, Savage Arms was first to introduce a new boltaction rifle for the cartridge. SAVAGE BMAG BEAVERTAIL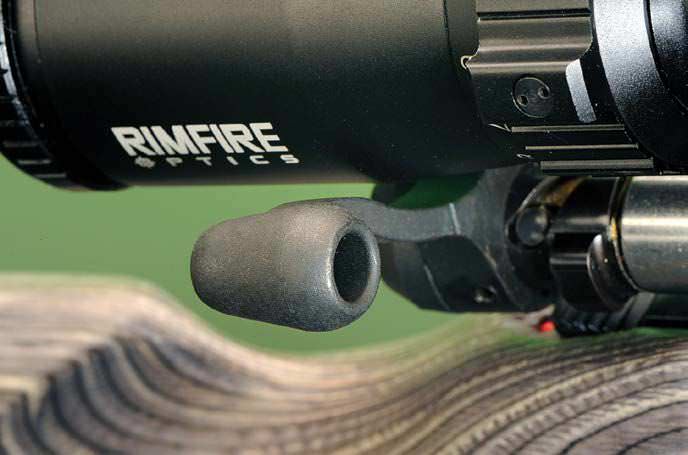 While the rifle was in development months before the introduction of the .17 WSM, in 2013 Savage introduced a rifle series called the B.Mag. Rather than using an established in-house action, Savage built this new entry from the ground up. At the onset of its introduction, only a synthetic-stocked model was available, though due to consumer demand, the company now offers several models with both synthetic and laminated hardwood stocks to include classic, thumbhole and heavy-barrel variations with the AccuTrigger and standard eight-round magazines.
The B.Mag rifle was the first Savage rifle chambered for the .17 WSM following the takeover of Savage by ATK (now Vista). Most of the major players in the industry now offer a rifle for the .17 WSM. My example is the Beavertail version with features desired by both casual and serious smallgame shooters.
For Savage aficionados, the bolt within the action is designed to lock at the rear with opposing dual lugs, and it cocks on closing. For first-time or even veteran shooters, this results in a new feel to the action, as closing the bolt requires more pressure than most shooters are used to on a conventional-type rifle that cocks on opening. The body of the bolt has been left in a natural state and measures 3.698 inches in length, while the entire length over the locking lugs and shroud is 5.109 inches. Along most of its length, the bolt diameter is .635 inch, interrupted only by a gas relief hole with a large cutout underneath to gain access to the firing pin and cocking assembly.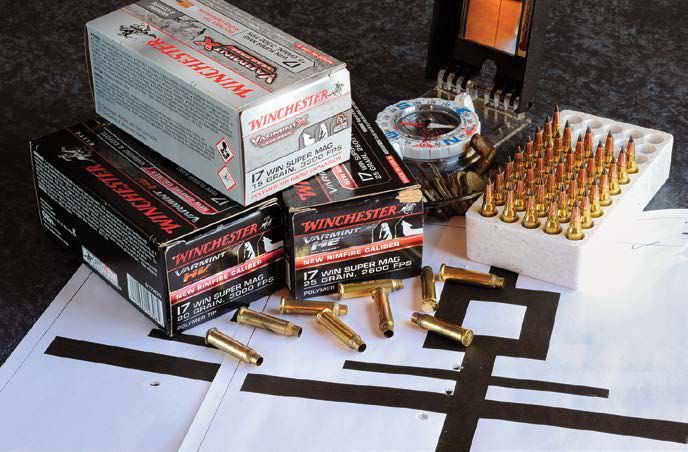 Up front, there is a small diameter reduction to .573 inch, which I assume is to allow easy entry into the chamber while leaving space for the mounting of the extractor located at about 10 o'clock on the bolt face.
You can read up to 3 premium stories before you subscribe to Magzter GOLD
Log in, if you are already a subscriber
Get unlimited access to thousands of curated premium stories, newspapers and 5,000+ magazines
READ THE ENTIRE ISSUE
Nobember - December 2018