RUGER 10/22, OLD AND NEW
Rifle
|
Special Edition Fall 2020
William Batterman Ruger is rightfully given credit, throughout the country and across the world, for introducing many recognizable firearm designs. A few contemporary gunwriters have even referred to him as a "genius," probably because someone else did in the mid-1900s when the Ruger Standard .22 Long Rifle pistol was introduced. Genius? I do not know, but the man certainly had his finger on the postwar pulse of what U.S. shooters wanted and launched one of the most successful firearms manufacturing companies ever known by building a foundry and casting gun parts. This kept manufacturing costs down, accelerated production and allowed making affordable, durable rifles, pistols, revolvers and eventually shotguns.
Ruger definitely was a clever fellow, and that clearly shows up in what I believe to be the most iconic rimfire rifle ever produced, the Ruger 10/22 .22 Long Rifle. The 10/22 showed up in 1964, just four years prior to President Lyndon B. Johnson signing the Gun Control Act of 1968. Over 56 years, more than 7 million 10/22 rifles have been sold, and that number continues to grow at a very quick pace.
Along with that, an entire cottage industry has bloomed around the rifle. Aftermarket gear allows shooters and varmint hunters to easily customize their rifle/rifles with barrels, action upgrades, triggers, stocks, high-capacity magazines, sights and scopes. This allows nearly endless options to suit almost any taste or specialized use, from tin can plinking to competitive shooting and small-game and varmint hunting. Because of this "Lego effect," no other rimfire can top it. Even the modern, highly modular AR remains a distant second.
Given the number of these Rugers in circulation, it is very unlikely any other rimfire rifle has been put in the role of teaching young (and not so young) shooters safe firearms handling, marksmanship and early hunting lessons and skills. In fact, Ruger's little autoloading .22 Long Rifle has done – and continues to do – the same for adults. A little poking around on the internet revealed dozens of new shooters (looking for their first rifle) who were considering the 10/22, and dozens more suggesting they buy one and not look back.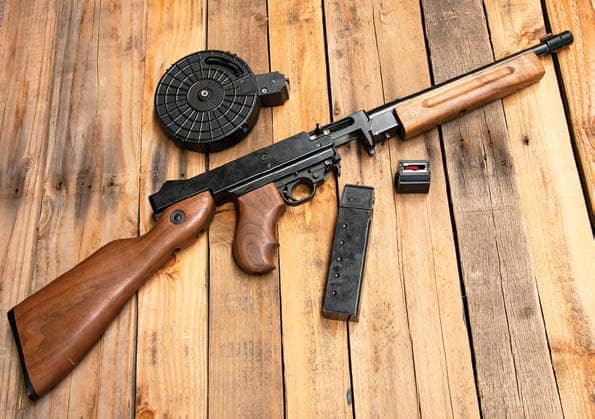 According to the 1969 edition of The Gun Digest, the 10/22 Carbine model with a walnut stock sold for roughly $50, but today inflation has bumped cost to roughly $300, still a reasonable price. The following year, Ruger introduced a Sporter model featuring a Monte Carlo stock with a fluted forend and sling swivels. Suggested price at the time was about $65.
These days there are too many variants to cover them all. Ruger lists 21 options on its website as this is written, but the company sometimes drops or adds models midyear in favor of a new "special edition." Beyond the "standard" 10/22 Carbine, rifles were also made in Takedown, Tactical, Target, Fingergroove Sporter and "Mannlicherstocked" International configurations, as well as many dozens of other variants. A 10/22 Magnum (.22 Winchester Magnum Rimfire, nine-shot magazine) was produced from 1999 through 2006. I also distinctly remember the announcement (circa 2003) of a 10/17 Carbine chambered for the .17 Hornady Magnum Rimfire cartridge, and would have purchased one, but the rifle was never produced for the market, owing to difficulties associated with using the cartridge in blowback actions.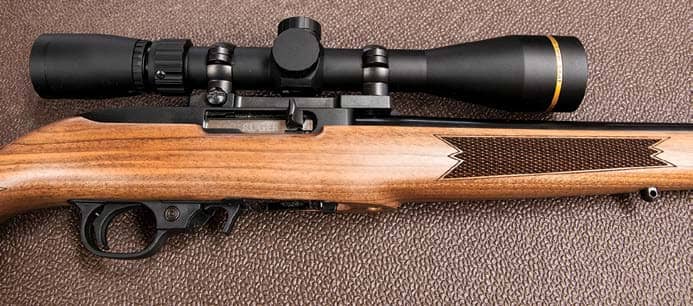 You can read up to 3 premium stories before you subscribe to Magzter GOLD
Log in, if you are already a subscriber
Get unlimited access to thousands of curated premium stories, newspapers and 5,000+ magazines
READ THE ENTIRE ISSUE
Special Edition Fall 2020