Burris FullField E1 2-7x 35MM
Rifle|July - August 2020
A RIFLEMAN'S OPTICS
It's a question posed frequently among deer hunters, particularly whitetail fanatics from back East: "What's a good scope to put on my levergun?" Despite Remington's laser-like Ultra Magnums, Hornady's whizbang PRC rounds and Noslers double-digit proprietary cartridges – and the 6.5 Creedmoor, of course – many serious deer hunters still place complete trust in a .30-30 Winchester, .35 Remington or .45-70 lever-action rifle.
This is easily explained. While long-range shooting has become the latest firearms fad, most deer hunters – North America's whitetail warriors – still collect their annual venison at less than 80 yards. An argument could be made that most whitetails are taken at less than 50 yards, considering the prevalence of treestands. Such shots naturally result from the very nature of the whitetail's habitat. The levergun's continued popularity also hinges on its handy nature and ability to deliver quick follow-up shots on running deer addressed during classic drives or chaotic opening weekends. Leverguns also hold an unmistakable mystic borne in the Wild West.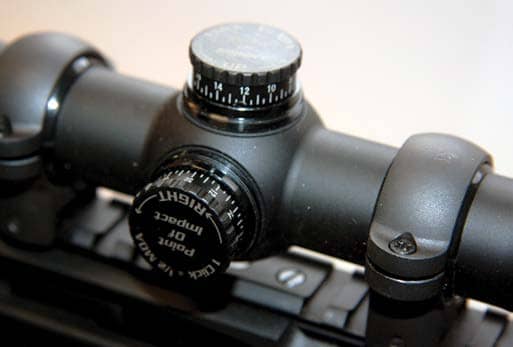 However, while many traditionally-inclined deer hunters get along swimmingly with iron sights and Woolrich wool, far more hunters today choose scopes and GoreTex togs. When I was young, for instance, putting a scope on a .22 rifle was considered an abomination. Today, it's unusual to find a .22 without one. Modern hunters, as a demographic, are getting older. Their eyes simply are not what they used to be – and youngsters, the ones who actually hunt nowadays, know nothing else.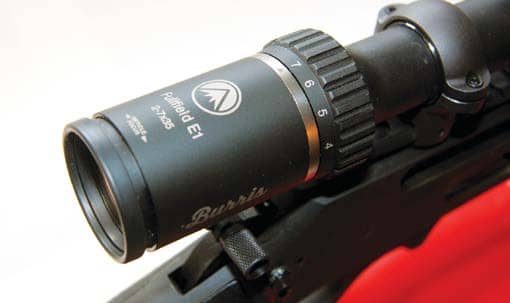 Lever-action rifles have also come of age in the New Millennium, like the Marlin Model 336 Dark Series chambered in .30-30 Winchester and used for testing here. The Dark Series holds a Picatinny rail allowing quick attachment of modern optics (I ordered it to hold a thermal optic for Texas nighttime hog hunting). The rifle includes an 18-inch threaded barrel, allowing the addition of a suppressor (which also factored in my Texas plans). Hornady also offers Subsonic ammunition in .30-30 with 175-grain SUB-X bullets. The Dark Series rifle comes with a tactical black stock, a black woven Paracord sling and an oversized lever covered with black woven Paracord.
You can read up to 3 premium stories before you subscribe to Magzter GOLD
Log in, if you are already a subscriber
Get unlimited access to thousands of curated premium stories and 5,000+ magazines
READ THE ENTIRE ISSUE
July - August 2020