AN ORDINARY INDEPENDENCE DAY CELEBRATION
Rifle
|
November - December 2020
MOSTLY LONG GUNS
As many readers know, I grew up on remote cattle ranches near the Oregon and Idaho borders. I was the youngest of 11 children, and we all worked long hours putting up hay, irrigating, and breaking horses. Working cattle included branding, castrating, earmarking, etc. While Hollywood often portrays ranching as being "romantic," I must differ, as it is mostly hard work and long hours, especially during that era, but it is great fun.
My dad worked especially hard and rarely took a day off. Even as a young boy I was usually out of bed by 5:00 or 6:00 A.M., and dad was always up and going before that. However, there was always one holiday that he respected, and took a little time off. It was the Fourth of July. While we had ancestors on the Mayflower, and that fought in the Revolutionary War, as well as being descendants from at least two of our founding fathers, most important, Dad loved the Constitution and the principles that it offers. I am grateful that my parents passed along that appreciation for our heritage. As a result, Independence Day was hugely important to our family.
Our family Fourth of July celebrations were probably different than most, as we would invite a few neighboring ranchers, friends, and our hired hands and have our own rodeo. We raced horses, had footraces, roped calves, team roped, hide raced and rode a few steers. My sister's barrel raced, and if we weren't too banged up by this point, we would shoot guns. My mother prepared the best foods, most of which came from our garden, fruit trees or berry patches, along with our own natural beef, which was followed with her homemade ice cream, watermelon, cherries and . . . well you get the idea. It was great!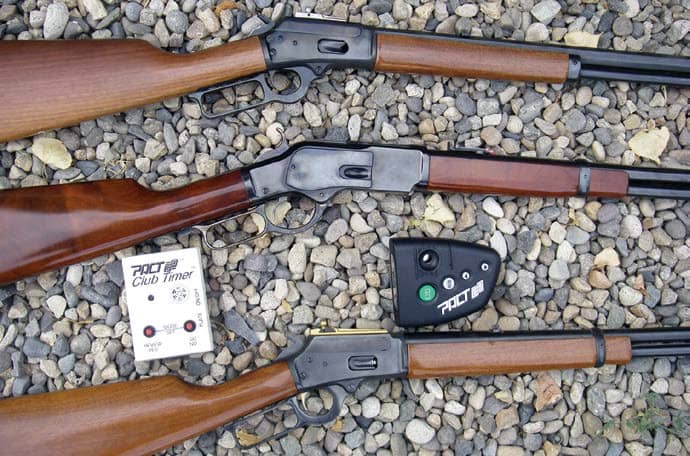 Like my parents, I have passed along the value and principles of our grand Constitution to my children, which is currently under greater attack than at any time in our 244-year history. As we celebrated our Declaration of Independence this year, my heart was especially heavy because of those that are intentionally trying to destroy our very foundation. Nonetheless, we celebrated! We shoot guns . . . a lot, followed with grilled steaks and many of the great foods that God so generously provides, and then shared favorite family and patriotic stories, etc.
You can read up to 3 premium stories before you subscribe to Magzter GOLD
Log in, if you are already a subscriber
Get unlimited access to thousands of curated premium stories, newspapers and 5,000+ magazines
READ THE ENTIRE ISSUE
November - December 2020