AMERICAN ANOMALY
Rifle|July - August 2020
Mitt Farrow's Controversial Rifle
Willard Milton Farrow is not exactly a household name, and when mentioning the Farrow rifle to most shooters today, you get a blank look. Everyone knows Winchester and Remington, the cognoscenti know Ballard and Stevens, and the Sharps is famous for many reasons. The Farrow? Never heard of it.
Just how obscure is it? Frank de Haas, in his comprehensive 1969 book, Single Shot Rifles and Actions, which covers virtually everything American and foreign, does not so much as mention either Farrow or his rifles.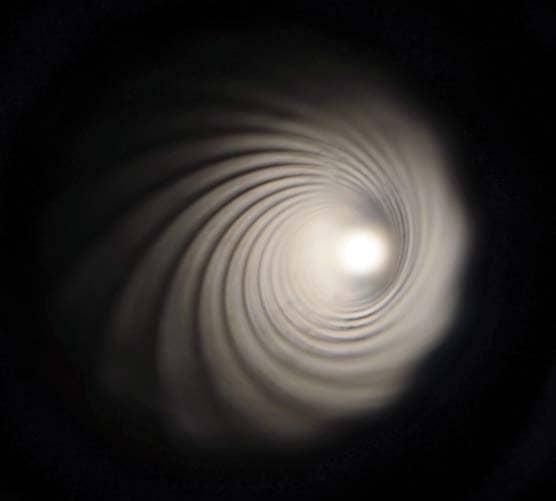 This is not the outcome most would have predicted in 1888, when the rifle first went into production and Milton Farrow was at the height of his fame as a marksman on several continents. Unfortunately for both Farrow and the rifle, while he was a gifted designer and mechanic, he seemed to lack the tenacity and perfectionism that set apart the truly great designers, such as his contemporary John M. Browning, and great dedicated riflemakers like his other contemporary, Harry Pope.
Mitt (as he was known to his friends) Farrow seemed to get one project almost completed, then lose interest and go on to something else. This somewhat scatterbrained approach may well have cost him his rightful place in the annals of American shooting.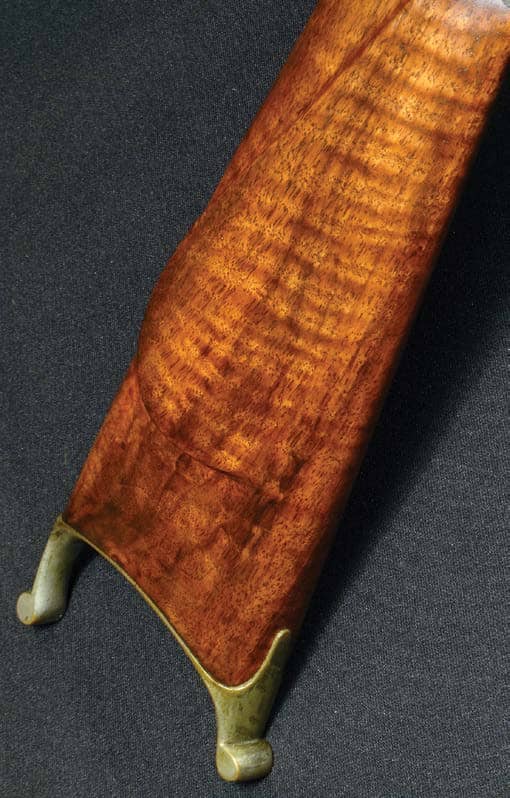 Milton Farrow was a superbly gifted target shooter who excelled at every discipline with a rifle – offhand and prone, from 200 to 1,000 yards. He could do it all. The rifle he designed was intended for that purpose only. It was a single shot with a falling block action that could be fitted with a set trigger and was offered either in a hammerless design or with an external hammer. That is the basic outline of its features.
The design was intended to correct what Farrow saw as fundamental flaws in such legendary designs as the Ballard, and no one was in a better position to know what those flaws were than Farrow himself. He had used a Ballard rifle to win major competitions in America, England and across the continent, and was acknowledged to be one of the finest shots in the world. As well, as an employee of Marlin, maker of the Ballard, he had been involved in modifying its design for centerfire cartridges. He certainly knew what a great target rifle needed to be.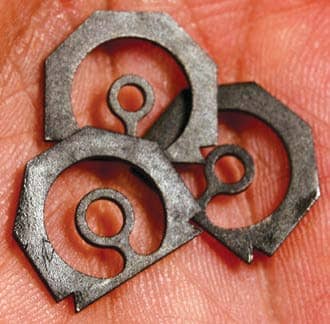 Given his early life, it is somewhat surprising that Farrow ended up where he did. Born in Maine in 1848, Willard Milton Farrow (as he was christened) dropped out of college in his teens due to lack of money, apprenticed himself to a watchmaker and had mastered that trade when he read about the international shooting matches at Creedmoor in 1876. He became interested, bought a rifle and taught himself to shoot. His rise was startling. By 1880, he was winning major matches across the country, even travelling to England to compete, and win, at Bisley. He also won national matches in France and Germany, and newspapers began referring to him as the "world champion."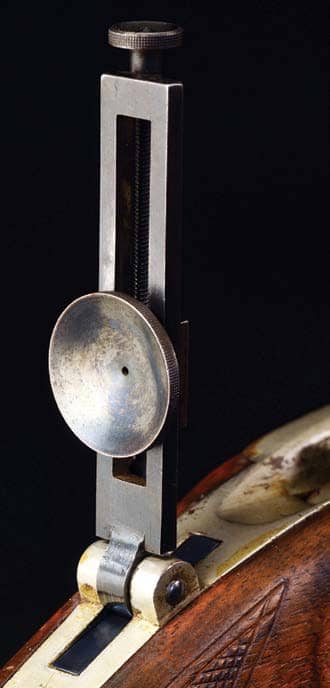 You can read up to 3 premium stories before you subscribe to Magzter GOLD
Log in, if you are already a subscriber
Get unlimited access to thousands of curated premium stories and 5,000+ magazines
READ THE ENTIRE ISSUE
July - August 2020