6mm Remington Loads for Most Big Game
Rifle
|
November - December 2020
The 6mm Remington (left) is shown with the .243 Winchester (center) and the 6mm Creedmoor (right). The superior 6mm Remington lost the popularity contest to the .243 Winchester, with the 6mm Creedmoor positioned to overtake the .243.
Ken Waters, in a "Pet Loads" column from 1998, (Handloader No. 194 August-September) expressed his desire to "prevent the untimely demise" of the 6mm Remington – a necked-down 7x57mm similar to RCBS founder Fred Huntington's .243 Rockchucker, but with a slightly altered shoulder angle. Waters opined that the 6mm Remington was superior to the .243 Winchester in many ways, but had failed to gain the respect it rightly deserved.
Despite Waters' appeal and esteemed standing in the firearms community, he failed to move the needle to any perceivable degree. If anything, the intervening 22 years have witnessed a further decline in the 6mm Remington's popularity, with darned few factory rifles currently chambered for this exceptional cartridge. Steadfast fans of the 6mm Remington deal in vintage or custom rifles or rebarrel a favorite action for the cartridge as I have.
The 6mm Remington story has been told many times – how Remington, upon its 1955 release, and envisioning the .244 Remington (its original label) as a long-range varmint round – added a 1:12 twist suitable for stabilizing only lighter bullets in those Model 722 rifles. (For the record, I have assembled tight groups from a 722 with classic cup-and-core 100-grain bullets.) The same year, Winchester introduced its .243 with a 1:10 twist, allowing it to reliably stabilize streamlined 100- to 105-grain bullets better suited to big game, making it ideal for crossover varmint/deer-hunting duties for one-rifle owners. This gave Winchester a head start, despite the fact that Remington rectified the situation in 1963 by giving the .244 Remington a new 6mm Remington name and adding a 1:9 twist in newly-released Remington Model 700 rifles.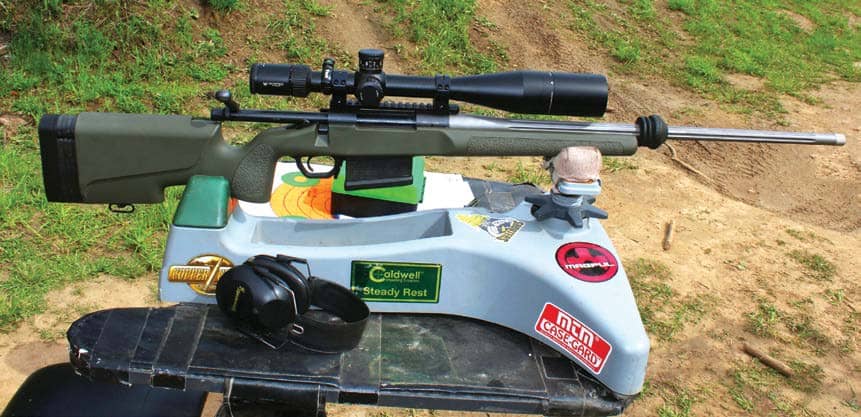 This allowed the 6mm Remington to do anything the .243 Winchester would do, but only better, including compatibility in short actions, a longer neck (.351 inch 6mm Remington versus .241 inch .243 Winchester) for more consistent bullet tension, a steeper 26-degree shoulder to reduce case stretching and allow more efficient power consumption and an additional 150 to 200 fps velocity while maintaining equal accuracy. Anyone insisting the .243 Winchester is inherently more accurate than the 6mm Remington is simply repeating tired dogma gleaned from ancient reports. A four-percent increase in case of capacity, that long neck and 1:9 twist allowed seating long-for-caliber bullets over larger charges of slow-burning powders without intruding into powder space. That seemingly insignificant increase in velocity over the .243 Winchester translates into 4 to 5 inches less drop and a couple of inches less wind drift at 500 yards. The 6mm Remington also includes 65,000 psi maximum Sporting Arms and Ammunition Manufacturer's Institute pressures over the .243's 60,000 psi.
The Remington's 1:9 twist is significant. After extensive testing while seeking extreme-range rockchuck loads, I've realized sub-half-MOA accuracy from my 6mm Remington with long-for-caliber match bullets as heavy as 105/107 grains, including some one-hole groups. My rifle was built specifically to address long-range rock chucks, but it also makes a deadly big-game rifle for anything from pronghorn to white-tailed deer and high country muleys. With the right bullet, I wouldn't hesitate to hunt elk with this rifle, an attitude I understand won't sit well with some readers, though I tagged my first three bull elk with well-placed Nosler Partitions from a .243 Winchester as a teen.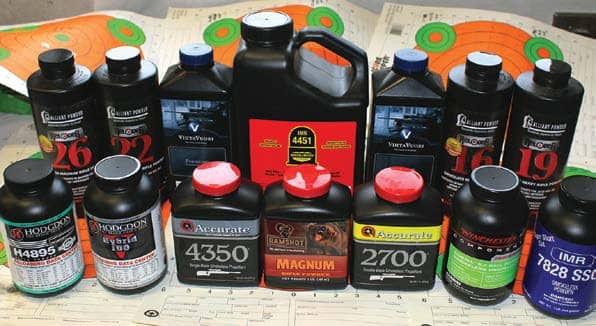 You can read up to 3 premium stories before you subscribe to Magzter GOLD
Log in, if you are already a subscriber
Get unlimited access to thousands of curated premium stories, newspapers and 5,000+ magazines
READ THE ENTIRE ISSUE
November - December 2020