.256 Winchester Magnum
Rifle
|
Varmint Rifles & Cartridges Fall 2020
Reviving a "Failed Varmint Cartridge"
The .256 Winchester Magnum was created by necking a .357 Magnum case to .25 caliber and was originally envisioned as a high-velocity, revolver-based varmint round. It was likely conceived in response to the .22 Remington Jet, but like Smith & Wesson's ill-fated Model 53 revolver housing that cartridge, it soon became apparent chambering high-pressure bottleneck cartridges in revolvers posed serious issues, namely case setback locking the cylinder.
The .256 Winchester Magnum generated 250 fps more velocity and double the energy of the .22 Jet, and 500 fps more velocity than .25-20 Winchester factory rounds. The .256 Winchester Magnum was introduced in 1960, but a year or two passed before any handguns chambered in the round appeared. Ruger's Hawkeye – a swiveling-breach, single-shot pistol based on a revolver frame – proved the only mainstream handgun chambered for this interesting cartridge, but so few were manufactured they are now pricey collectors' items.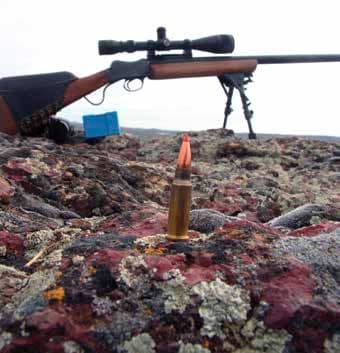 Marlin gave the round a whirl in its Model 62 Levermatic lever action and Universal Firearms the Model 1256 Ferret, an M1 Carbine auto-loading clone. These were the only commercial rifles chambered in .256 that I'm aware of. The Marlin's tubular magazine required flat- or blunt-nosed bullets, but the longer barrel increased muzzle velocities about 600 fps and allowed heavier 75- to 87-grain bullets to be utilized.
The rimmed cartridge should have been a shoo-in for single-shots like the Ruger No. 1, but apparently only Match Grade Machine, Bullberry and Thompson/ Center produced single-shot rifles for this round. Thompson/Center also offered pistol barrels so chambered, but they never gained widespread appeal. Occasionally, .256 T/C Contender pistol barrels come up for sale and The Complete Reloading Manual for the Thompson/Centers Contender (1991, LoadBooks USA) includes load data.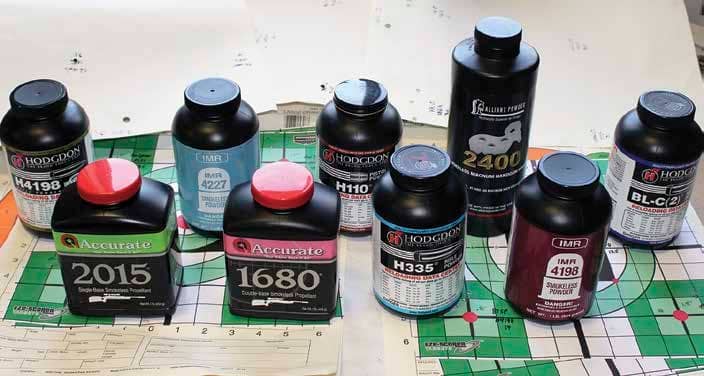 A single-shot rifle is what is under discussion here: a rebarreled Martini manufactured by Birmingham Small Arms & Metals Company (BSA) and refitted with a 24inch bull barrel (1.065 inch at the muzzle). BSA was one of five English firms to produce Martini-Enfield rifles for the British Empire, a product of the colonial period and refinement of the American Peabody-Martini design. Original Martini-Henry Mk III rifles from the Zulu War were converted for use of the newly-adopted .303 British round (then fueled by black powder) and labeled the Martini-Metford. After the introduction of smokeless powders, these rifles were refitted with superior Enfield barrels, becoming the Martini-Enfield Mk I or newly-manufactured Martini-Enfield Mk IIs. The design remained in active service from 1885 through 1918, though served as reserve arms in former colonies such as India and New Zealand well into World War II. Martini rifles were universally well made and more than capable of safely firing modern .303 British factory ammunition – or high-velocity varmint cartridges when rebarreled by a competent gunsmith. I'm no Martini expert, but from what I can determine, the test rifle appears to have been a BSA No. 12 Cadet manufactured between 1911 and 1913, with about 80,000 produced.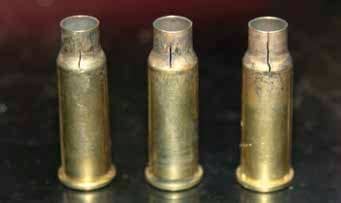 You can read up to 3 premium stories before you subscribe to Magzter GOLD
Log in, if you are already a subscriber
Get unlimited access to thousands of curated premium stories, newspapers and 5,000+ magazines
READ THE ENTIRE ISSUE
Varmint Rifles & Cartridges Fall 2020