.243 Winchester
Rifle
|
January - February 2019
Lock, Stock & Barrel.
By the time Rifle magazine was established in 1969, the .243 Winchester cartridge had certainly found its own niche as a sporting round in the U.S. However, it took many years (not to mention the end of a world war and attendant prosperity) for American hunters and shooters to accept the idea that 6mm bullets could be used effectively on big game.
Following decommission of the rather short-lived, semi-rimmed 6mm Lee Navy cartridge (otherwise known as the 6mm U.S.N., the case for which was later used for the .220 Swift) and its Winchester Lee Straight Pull rifle near the end of the nineteenth century, and further attempts by Winchester and Remington to market 6mm Lee sporting rifles, a gaggle of 6mm/.243 wildcats such as the .243 Rockchucker and .240 Page – and several others of varying case capacity and ballistic potential – appeared before the first truly commercially successful 6mm cartridge in the U.S. was introduced.
In 1955 the .308-based .243 Winchester showed up in the Winchester Model 70 with a rifling twist of 1:10 for 100-grain bullets for use on big game. It was also introduced in the Model 88 lever rifle.
The 7x57-based Remington .244/6mm cartridge was introduced simultaneously, but with a 1:12 twist and 90-grain soft point bullets. Remington later changed the twist rate to 1:9 and bullet weight to 100 grains, more or less making the two cartridges ballistically identical in spite of slight case capacity and chamber throat differences. The Remington also has a longer neck that some enthusiasts still maintain is the reason the 6mm Remington is superior because it supposedly provides more consistent case neck tension on the bullet.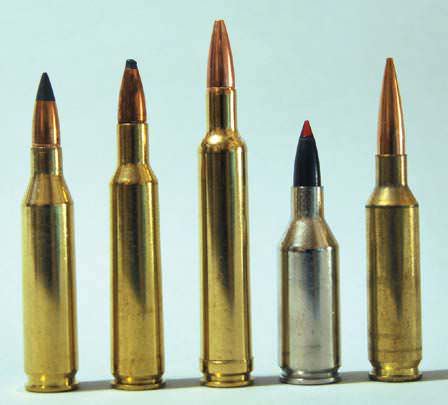 Both cartridges are so similar, however, they can be considered one and the same in this context. Nevertheless, the popularity of the .243 Winchester proved too significant to overcome. Hunters looking for a mildly recoiling deer rifle had already made up their minds, eventually leading Remington to all but completely abandon its 6mm. Meanwhile, nearly all rifle and ammunition manufacturers picked up the .243 Winchester and ran with it. Since then, untold gazillions have been sold to hunters – including rifles and factory ammunition made by Remington, which also has offered limited runs of 6mm Remington rifles over the years.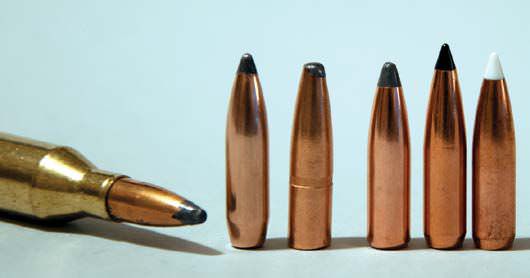 You can read up to 3 premium stories before you subscribe to Magzter GOLD
Log in, if you are already a subscriber
Get unlimited access to thousands of curated premium stories, newspapers and 5,000+ magazines
READ THE ENTIRE ISSUE
January - February 2019