.223 Remington Ackley Improved
Rifle|Varmint Rifles & Cartridges Spring 2019
Loads for a Classic Wildcat
We all want more velocity from our varmint cartridges. So, when looking for new avenues to explore, I came across a Contender barrel at a gun show chambered in .223 Remington Ackley Improved (AI). This barrel was made by the Thompson/Center Custom Shop back when the company had such a department in Rochester, New Hampshire.
The barrel was brand new in the box, had a bright blue finish, and at 24 inches in length it would allow a reasonable comparison to the standard .223 Remington. Already on hand was a Contender frame and a thumbhole stock.
Wildcats are nothing new to me, especially when it comes to .22-caliber cartridges. In the past, I've experimented with a list of cartridges too long to mention here.
In all honesty, the .223 Remington never did anything for me. While it is a popular cartridge today in AR rifles, to me it was lackluster for my type of longer-range varmint shooting. I gravitated to the wildcats for more fun in the field. While the .223 AI is not a cure-all for my needs, I did find it interesting to work with recent powders – even with a small gain in velocity – and testing a "new" cartridge.
Credit for many "improved" cartridges has to go to P.O. Ackley. A native of New York, he attended college, got married and moved to Roseburg, Oregon, during the Great Depression. Establishing a gunsmithing business in 1936, he helped the war effort by working for the Ogden Arsenal in 1942. He later moved to New Mexico, then to Trinidad, Colorado, where he took the position as an instructor in gun making at Trinidad State Junior College. Finally moving to Salt Lake City, Utah, he settled down, opening a gun shop where his improved cartridges got their start.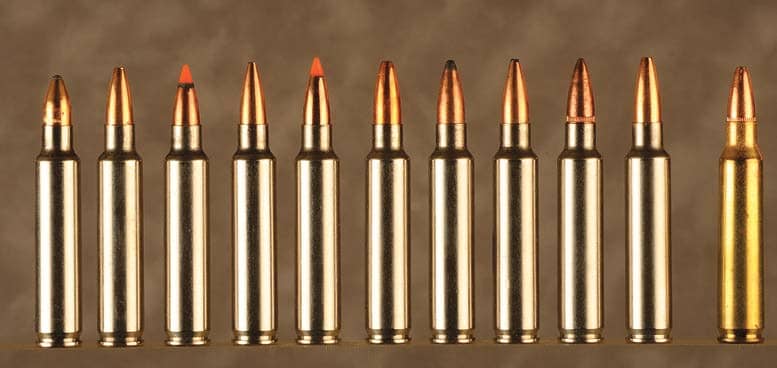 However, Lysle Kilbourn was the first person to actually fire a factory .22 Hornet cartridge in an expanded chamber (known as fireforming) to move and change the shoulder angle while increasing powder capacity. The result was the .22 K-Hornet; the cartridge is still around today and remains popular. I have used it in the field and have been impressed with its ability to reach out at longer distances over the .22 Hornet. Art Mashburn was another pioneer with his .218 Mashburn Bee, an improvement over the .218 Bee. Nonetheless, in the end Ackley was the winner on all fronts with his well-known line of improved cartridges, starting with rimmed cases like the .219 Zipper.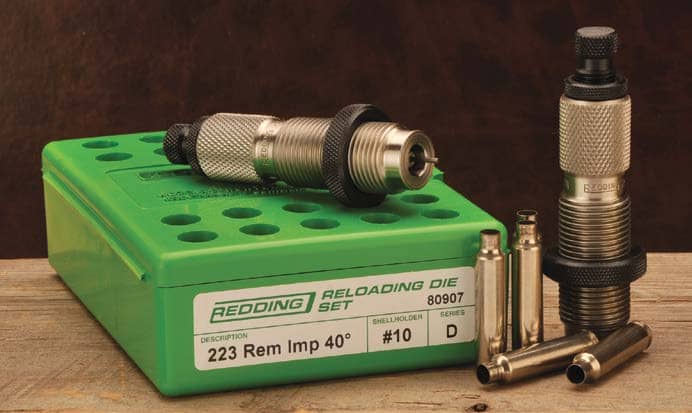 So why would a handloader want or need to improve the .223 Remington? First, there are those of us who love velocity from our cartridges and will experiment to get it. Another good reason is that with the popularity of the .223 Remington, a lot of shooters have more than one rifle in that caliber, and the .223 Ackley Improved might provide an interesting change.
You can read up to 3 premium stories before you subscribe to Magzter GOLD
Log in, if you are already a subscriber
Get unlimited access to thousands of curated premium stories and 5,000+ magazines
READ THE ENTIRE ISSUE
Varmint Rifles & Cartridges Spring 2019