.22 Match Ammunition
Rifle
|
January - February 2019
Testing Loads with Three Very Different Rifles.
If you want to experience complete and total bewilderment, there is nothing quite like walking into a well-stocked gun shop and trying to decide what kind of .22 Long Rifle ammunition to buy. Even worse, try browsing online. Americans have never had such a wide variety of .22 ammunition to choose from, but that can be a mixed blessing. Confusion is not conducive to good shooting.

Simple as the .22 rimfire may seem, it's the most sophisticated and highly developed of any ammunition for any firearm, as well as being the most widely used. There are more rounds of .22 fired in a year than any other cartridge, and this gives manufacturers ample incentive to improve their products constantly, as well as to introduce new variations.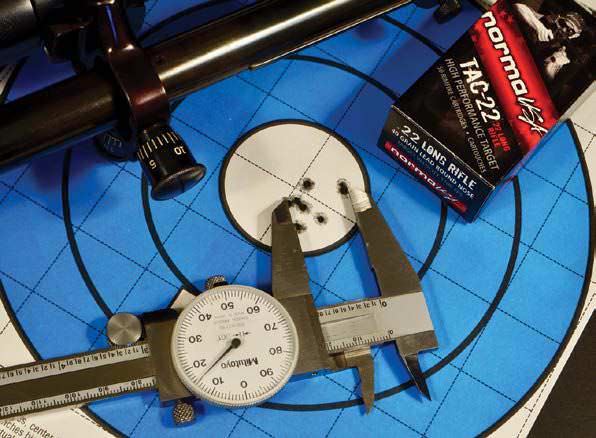 Since the "Great .22 Long Rifle Shortage" of a few years ago, foreign manufacturers have made a concerted effort to crack the American market, and now there are too many imported brands to even list here, much less attempt to evaluate. They range from absolutely top-notch specialized target rounds to oddball loads of bullet weight and type and inexpensive bulk packs designed to be expended downrange in sustained bursts.
Two companies that are really making a push are Aguila of Mexico and Norma of Sweden. Norma needs no introduction to big-game hunters, centerfire target shooters or handloaders. Although Norma has made competition rimfire ammunition for years, it was known mostly in Europe. Now, Norma is importing two different types, both competition rounds: Match-22 and Tac-22.
Mexico's Aguila is one of the world's largest and most modern manufacturers of rimfire ammunition.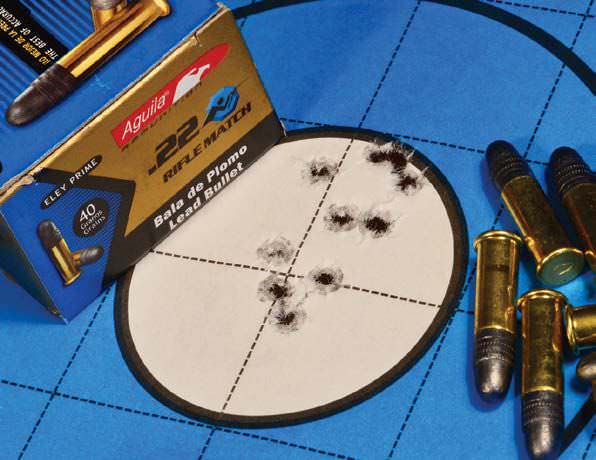 From its plant in Cuernavaca, south of Mexico City, the company also ships one of the most extensive – and innovative and imaginative – lines of .22 rimfire of any maker in the world. The plant was originally established by Remington in 1961, and it has grown steadily ever since. Among the products it offers are high-velocity .22 Short, ultra-velocity .22 Long Rifle using a light bullet, and even two loads (Colibrí and Super Colibrí) that fire a 20-grain bullet at 420 and 590 fps, respectively.
Colibrí is Spanish for "hummingbird," and the word became famous to a certain generation of Cartridges of the World readers as the name given to a European pocket pistol. The 2.7mm Kolibri is the smallest centerfire cartridge in the world, firing a 3-grain bullet at 650 fps for a muzzle energy of 3 ft-lbs. "The 2.7 Kolibri could not be considered a humane caliber for hunting anything," Frank Barnes wrote in the cartridge notes, "But it might do to dispatch a trapped mouse or eliminate an overly aggressive cockroach."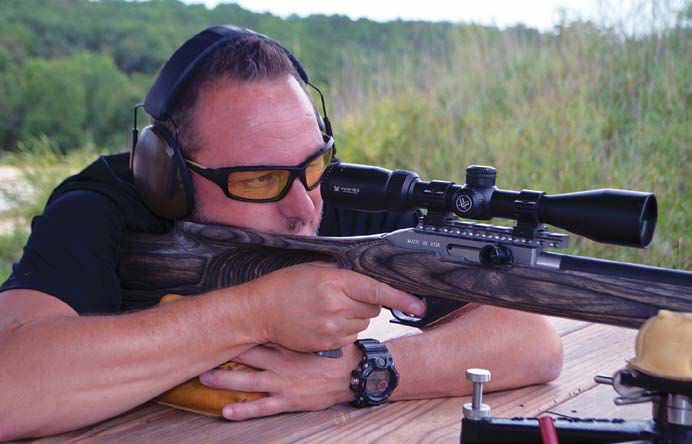 You can read up to 3 premium stories before you subscribe to Magzter GOLD
Log in, if you are already a subscriber
Get unlimited access to thousands of curated premium stories, newspapers and 5,000+ magazines
READ THE ENTIRE ISSUE
January - February 2019