.17-222
Rifle
|
Varmint Rifles & Cartridges Fall 2020
Resurrecting a Wildcat
Buying a used rifle chambered for an extinct wildcat is probably not the wisest investment of money or time. Such cartridges are gone for a reason: perhaps case forming is too involved, throat erosion limits barrel life or simply because some other cartridge of equal performance and general availability has preempted it. So why bother reinventing the wheel?
Some folks just like the challenge of resurrecting a long gone varmint round to satisfy their curiosity, revisit a bit of shooting heritage and sometimes discover that new powders or bullets can improve on old ideas. Such adventures, however, come with obstacles that require patience and problem-solving, and like hiking a new path, the exploration itself is the destination regardless of what lies at the end.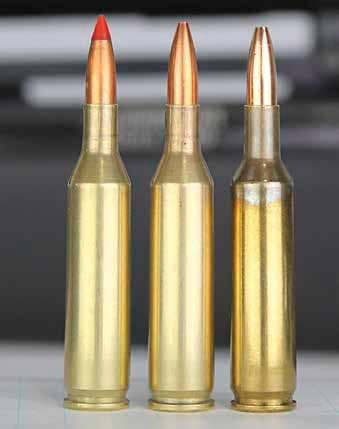 I watched the rifle presented here languish on a local gun shop rack for two years. It looks to have started life as a Remington factory Custom Shop KS Mountain Rifle in .17 Remington, subsequently rechambered to .17-222. The rechambering appears to have taken about a half-inch off what was likely a 20-inch (1:10 twist) stainless steel barrel of slim sporter contour. At 38 inches overall and weighing 7 pounds without a scope, the rifle is a svelte package with a 12.5-inch length of pull and a trigger that snaps cleanly at 3.5 pounds without a hint of creep or overtravel.
I'm surely not the only one who picked up the rifle from the rack and thought it would make a sweet little "walking varminter," but the reason everyone put it back is its chambering, a 70-year-old wildcat, the .17-222 Remington. The cartridge is a handloading-only affair that requires case forming, and which has little to offer over the similar factory loaded .17 Remington, so the rifle had to await just the right buyer.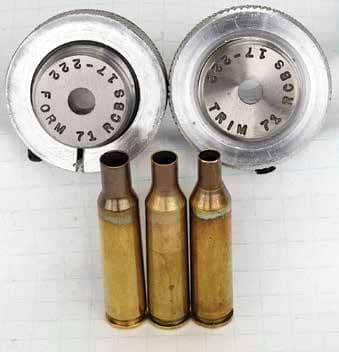 A closer inspection of the price tag presented an upside for the curious handloader, the backside reading, "Dies and brass included," so ordering expensive custom dies and scrounging up .222 Remington brass wouldn't be an issue or add to the base cost of the rifle. Preliminary research uncovered .17-222 load data in old manuals on my bookshelf, though limited to only two IMR powders still with us today. More research indicated that modern load data for the .17 Remington might be adapted to the .17222. I finally convinced myself there were enough reasons to reinvent this particular "wheel," and the petite rifle was purchased.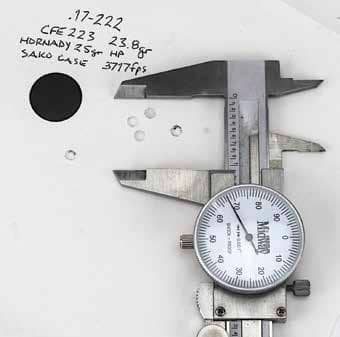 No matter how many years we've studied handloading, the .17 calibers are the equivalent of postgraduate work. The Lilliputian bullets combined with the small case capacity of the .17s and generally faster-than typical velocities make for cartridges an engineer-handloader friend understated as "fussy." Starting conservatively and increasing powder charges in one- or two-tenths of a grain increments when approaching maximums is important, as that tenth represents a significant percentage of case capacity and may be the difference between excellence and "Uh-oh."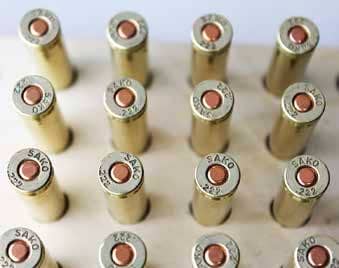 You can read up to 3 premium stories before you subscribe to Magzter GOLD
Log in, if you are already a subscriber
Get unlimited access to thousands of curated premium stories, newspapers and 5,000+ magazines
READ THE ENTIRE ISSUE
Varmint Rifles & Cartridges Fall 2020