150 Years of Marlin
Rifle
|
November - December 2020
150 Years of Marlin
The Marlin Model 1893 (top) housed .30-30 length cartridges, while the Model 1894 (middle) was designed for the .44-40 and similar length cartridges. The bottom rifle is an original Model 1895, which was designed for large cartridges such as the .45-70.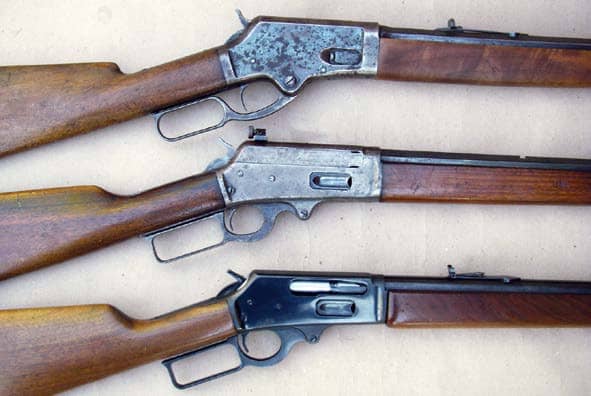 Marlin lever actions chambered in .45-70 have long been popular. Top to bottom: A Model 1881, an original Model 1895 and a Model 1895 (1972 vintage). Note that each rifle is built on a different receiver.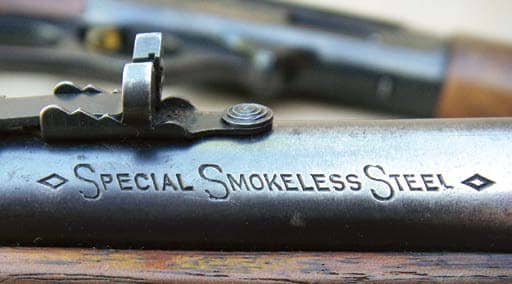 As smokeless powders became available, Marlin was quick to offer "Special Smokeless Steel" that featured increased tensile strength.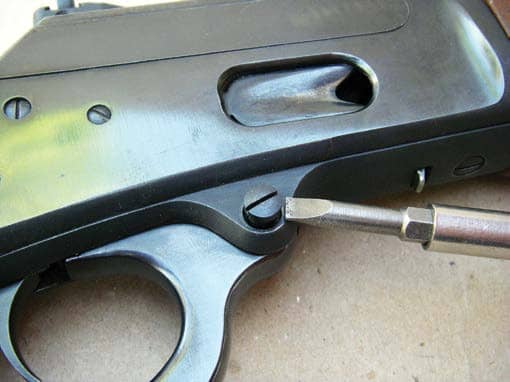 The Marlin lever and bolt assembly can be removed in seconds for easy cleaning of the action, and the bore to be cleaned from the breech.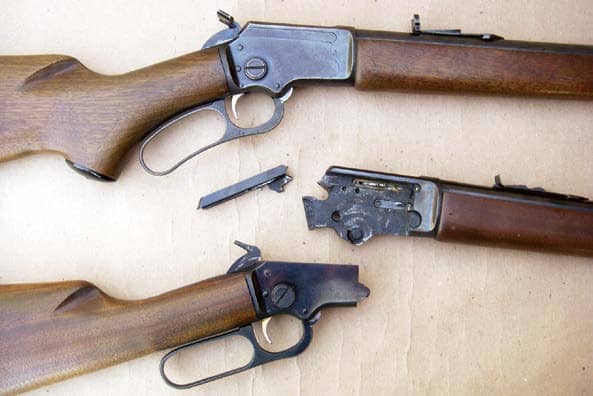 The Marlin Model 39A (top) and Model 39M feature take-down receivers and are essentially the same rifle as the Marlin Model 1891, which makes them the longest produced rifle in the world.
Today, the demand for quality and reliable lever guns is overwhelming, and Marlin production is in a continual back-order mode. Marlin has survived wars, the Great Depression, more wars, changes in ownership, and in 2010 a move to Ilion, New York. Today, Marlin offers lever-action rifles that appeal to traditional rifleman and hunters but also offers tactical variations that readily accept twenty-first-century accessories.
Marlin's early life history is a bit sketchy. Records indicate that he worked as a machinist and tool and die maker for Colt during the Civil War, or at least through 1863. His occupation was listed as "pistol maker" from 1863 through 1870, when he officially started Marlin Fire Arms Company (which in the 1880s became the Marlin Firearms Company). His experience and skills allowed him to make the tooling necessary to manufacture his own firearms.
Marlin always focused on building a quality product and by 1875, began producing the legendary Ballard single-shot rifle, which had a stellar reputation on target ranges, but Marlin managed to make significant improvements to the design.
During the 1860s and 1870s, Winchester Repeating Arms Company had few real competitors. The Model 1866 was highly successful, but its famous Model 1873 was improved, strengthened, and chambered in centerfire cartridges such as the .44-40, .38-40, and .32-20 and enjoyed widespread popularity. The Model 1876 (a large version of the 1873) was offered in .40-60, .45-60, .45-75 and .50-95. However, it could not house the .45-70 Government for which there was high demand. In spite of the U.S. military expressing interest in a repeating rifle chambered for the .45-70, Winchester had not been able to come up with a legitimate repeater so chambered. Whitney Arms Company had produced the Model 1878 Burgess repeating rifle in .45-70, but it had some shortcomings and was rejected by the U.S. military.
Marlin was ambitious and set out to not only compete with Winchester with a new lever-action rifle but surpass the company. With the shared patents of H.F. Wheeler, A. Burgess, E.A.F. Toepperwein, and J.M. Marlin, the Model 1881 .45-70 (and others) were introduced. It was a high-quality rifle and Winchester certainly had reason to be concerned with its new competitor that seemingly came from nowhere. The action was much smaller, shorter, and lighter than the Winchester 1876. It offered the same desirable features of Winchester rifles, including a right-side loading gate, external three-position hammer, and top ejection. Standard was a 28-inch barrel with cut Ballard-style rifling, which produced excellent accuracy. Due to the short action, 1881 offered outstanding balance. It sold for a whopping $32. The U.S. military tested 1881 for possible adoption, and it performed very well. However, Marlin had specified that ammunition must feature small rifle primers to prevent magazine tube detonations. The military ignored this request and experienced cartridge set-off during testing using cartridges with large primers. Nonetheless, civilian sales were good, with more than 20,000 guns produced over the next 11 years.
You can read up to 3 premium stories before you subscribe to Magzter GOLD
Log in, if you are already a subscriber
Get unlimited access to thousands of curated premium stories, newspapers and 5,000+ magazines
READ THE ENTIRE ISSUE
November - December 2020