From New Hampshire With Love?
Recoil
|
September - October 2019
SIG's MCX SBR turns 7.62 X 39 RED and we love it
While the term Virtus dates at least 600 years before the birth of Christ as a way of describing the virtues of Rome's, it feels like it took the 7.62 x 39mm version of SIG's namesake MCX Virtus nearly as long to reach the market.
But, it's arrived. And, like Horatius at the bridge, the MCX x39 earns the heroic Virtus commendation by standing tall amid an onslaught of thousands … of rounds … of mostly garbage ammo, that is.
LOOKING BACK
This isn't SIG's first rodeo building a modular platform with the ubiquitous Russian cartridge in mind.
It's hard to ignore the company's redheaded stepchild, the SIG556xi and its stillborn AK magazine compatible variant. Yet, leave out the misguided attempt to capture the nobility of SIG's SG 550 series rifles in a U.S.-made package and concentrate on the configurable nature of the rifle, and you might see parallels in the company's vision for the MCX platform.
While the SIG556 was midway through its product life cycle, evolving into the configurable 556xi, what was to become the MCX began development in response to a government contract looking for a low visibility assault weapon (LVAW) chambered in 300 Blackout. The two products were developed in separate silos. The former was a commercial product line extension; the latter, a product meant only for the military market. Yet, both grew into configurable, multicaliber, short-stroke piston platforms that would each sprout a viable 7.62 x 39 off shoot.
As the LVAW matured into the MCX platform, the Highlander principle played out and the company shifted development and production resources to the more popular platform. The 556xi and its nascent 7.62 x 39 Russian configuration had to die in order for the MCX to fulfill its destiny.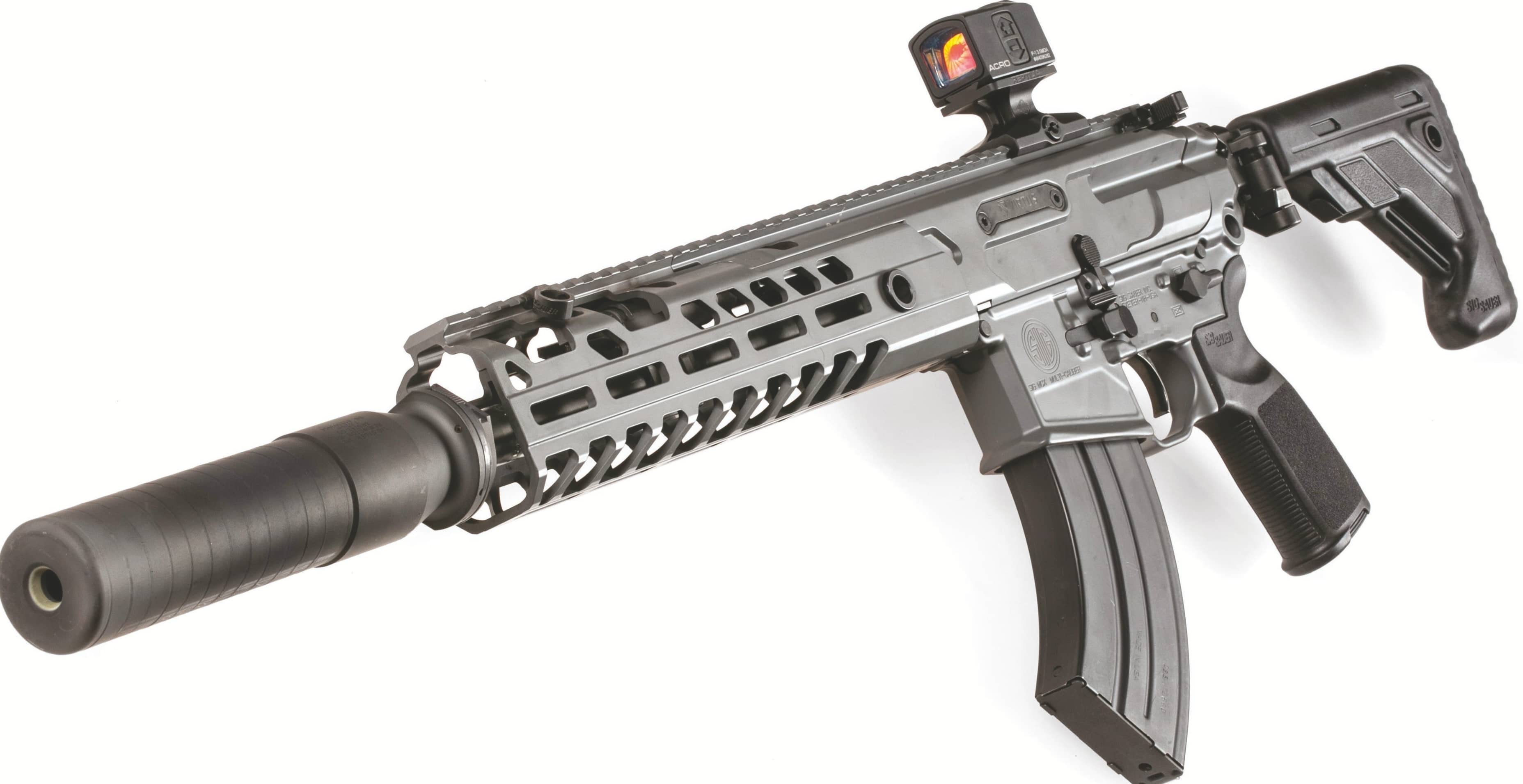 WHY 7.62 X 39 NOW?
There are a few reasons for 7.62 x 39's popularity. One is its worldwide ubiquity. Another is its performance against vehicles.
Like all ammo in the past decade, x39 ammo prices have been on a rollercoaster. SIG's putting out the MCX Russian as the price of x39 in the U.S. seems held at a tolerable, if not historically agreeable, level. So the timing of the domestic release makes economic sense.
But, we're guessing foreign military sales is where the MCX x39 is going to shine. There's gotta be mountains of 7.62 x 39 in onetime Soviet allied nations. Some of those nations are joining NATO and their military forces are likely interested in a rifle platform that allows the use of both stockpiled 7.62 x 39 ammo and newly acquired 5.56x45 NATO with only an armorer-level parts swap needed for compatibility.
You can read up to 3 premium stories before you subscribe to Magzter GOLD
Log in, if you are already a subscriber
Get unlimited access to thousands of curated premium stories, newspapers and 5,000+ magazines
READ THE ENTIRE ISSUE
September - October 2019