Combat Air Museum
Recoil
|
July - August 2019
Vintage war birds in the heartland of America.
What started out as a small private collection of military aircraft has evolved into one of the most impressive museums to military aviation anywhere in the country. Founded in 1977 as the Yesterday's Air Force (YAF) and built around the collection of David Tallichet, it was reorganized in 1979 as the Combat Air Museum.
Today, it has more than 40 aircraft in its collection representing 100 years of flight, in addition to numerous displays of aircraft engines, military vehicles, and other aviation-themed displays.
Located at the Topeka Regional Airport/Forbes Field — formerly the Forbes Air Force Base — outside of Topeka, Kansas, the privately owned museum is dedicated to the preservation, conservation, and exhibition of aircraft, artifacts, technology, and art associated with the military aviation history of the United States.
Today the Combat Air Museum owns 22 of the aircraft, while the others are on loan from the U.S. Air Force, Army, Marines, and the Navy, as well as two private museums.
"The Combat Air Museum has always been at Forbes Field, the former Forbes Air Force Base, since it was organized in the fall of 1976 as a wing of David Tallichet's Yesterday's Air Force," explained Kevin Drewelow, director of the Combat Air Museum. "The group was chartered in April 1977 as Yesterday's Air Force Kansas. In 1979, the group reorganized under the name of Combat Air Museum and relocated to Hangars 602 and 604 at the south end of Forbes Field."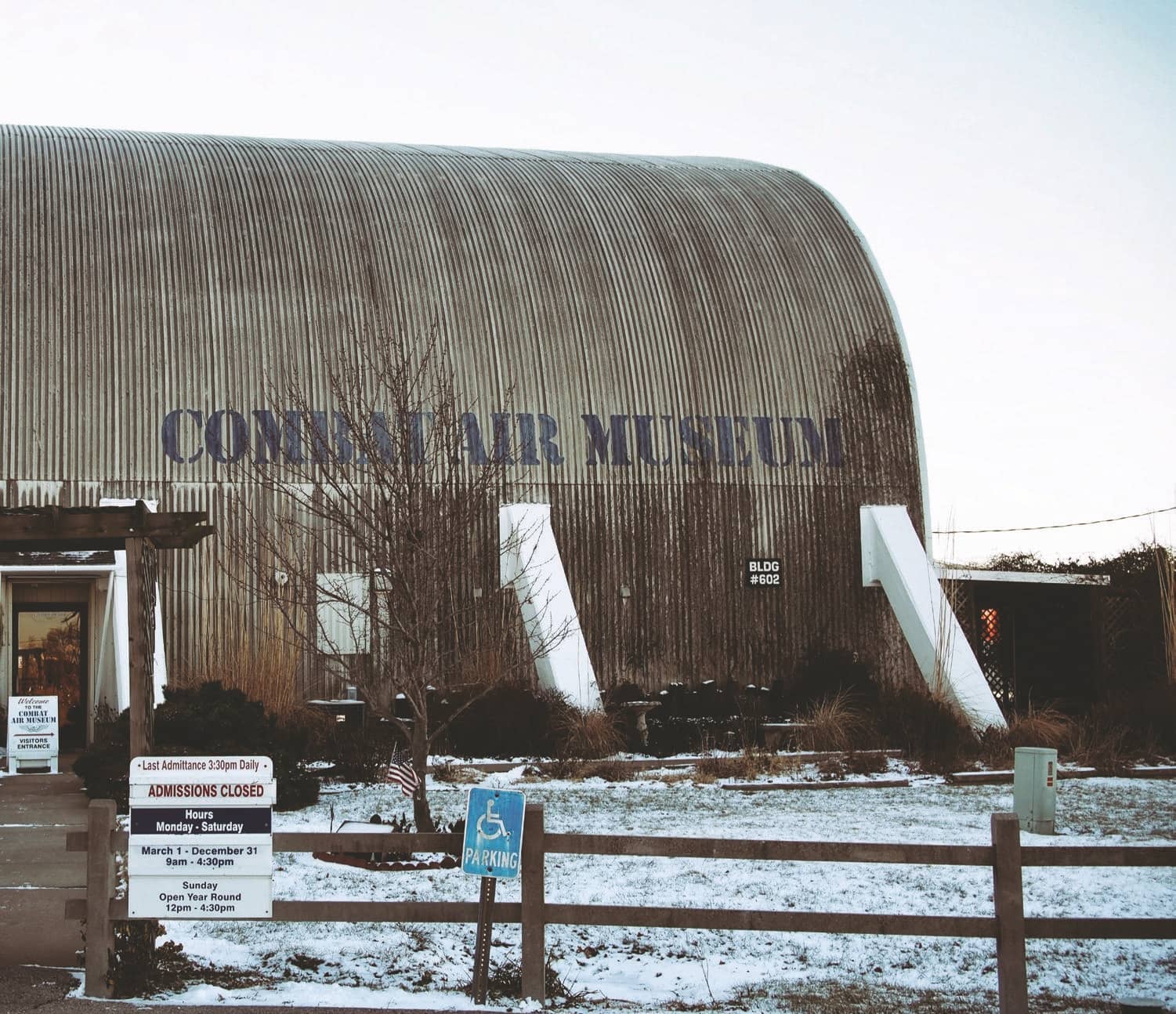 WORLD WAR I IN SCALE
Kansas is a long way from the Western Front of France and Belgium, but visitors to the Combat Air Museum can take in half a dozen full-size and scale replicas of some of the First World War's most famous aircraft, many of which have no actual surviving examples.
These include a Curtiss JN-4D "Jenny," a Nieuport 27, Sopwith Scout, Taube fighter, Fokker Dr. 1 tri-plane, and Fokker E.IV. What's impressive about these replicas is that many were built to actually be flown, and they were all donated to the museum in recent years.
For example, the Nieuport 27 was built as a 7/8th scale replica based on an original owned by Lanny Turner of Wellsville, Kansas. After flying the replica for some dozen years, the plane was kindly donated to the museum, which now has it in a place of honor in the collection.
You can read up to 3 premium stories before you subscribe to Magzter GOLD
Log in, if you are already a subscriber
Get unlimited access to thousands of curated premium stories, newspapers and 5,000+ magazines
READ THE ENTIRE ISSUE
July - August 2019