Top 12 Stories Of 2019
I started following the sport of bodybuilding in 1987 and have been working full time on the media side of the industry since January of 1991.
In those decades, I can honestly state with zero doubt that 2019 was the most "newsworthy" year we have ever witnessed. Even before the summer was over, most of us were already at the point where every breaking news story had us shaking our heads as if to say, seriously? The hits just kept on coming. Some of the stories were positive, some were negative, and as always, some were simply sad as we lost some of our own. Here are the top 12 stories that made 2019 the most "interesting" year bodybuilding has witnessed thus far.
1. BRANDON CURRY WINS THE ARNOLD CLASSIC
Heading into the Arnold Classic, Brandon Curry was already in a good spot. Six months prior, he'd finally vaulted into the coveted top five at the Mr. Olympia contest. Though The Prodigy had scored wins at Arnold events in Brazil and Australia in recent years, the best he'd ever placed at the Arnold USA was seventh in 2015. He would have his hands full with defending champion William Bonac. Yet with even more new mass and crisp condition, Curry was able to fend off not only Bonac, but also a frighteningly big and ripped Luke Sandoe, as well as Cedric McMillan and Roelly Winklaar. Finally, Brandon had his Arnold Classic Ohio win, which traditionally has carried a certain amount of momentum heading into the Mr. Olympia. In this case, it was a foreshadowing of bigger things to come.
2. SHAWN RHODEN'S GUEST-POSING FIASCO IN PITTSBURGH
The annual NPC Pittsburgh show, which in recent years has also added the Pittsburgh Pro to it, has a longstanding tradition of hosting not one, not two, but often up to 10 of the top pros in the sport as guest posers. It's considered an honor to be asked to appear by IFBB Pro League and NPC President Jim Manion, who hails from Pittsburgh and founded the NPC in Steel Cityback in 1982. Often you see most of the previous year's Mr. Olympia top 10 on stage. On May 4, 2019, the Pittsburgh audience was treated to posing performances by Brandon Curry, William Bonac, Roelly Winklaar, Dexter Jackson, Kamal Elgargni, Flex Lewis and the reigning Mr. Olympia, Shawn Rhoden. Nobody expected any of these men to be in contest condition, as none of them had either just competed or were anywhere close to their next competition. As such, they were in offseason mode, though Brandon and William hadn't gotten terribly out of shape since the Arnold Classic two months prior.
Shawn Rhoden was beyond out of shape. More appropriate terms for the way he looked would be sloppy, fat and bloated. He also appeared to be down in muscle size. This is exactly what you would expect for a man who was "off" the super supplements, though the body fat certainly could have been far lower. He wore a baseball cap and training shoes, and appeared to be lazily plodding through a few basic poses with zero enthusiasm. Rhoden hadn't been offstage for more than a few minutes when iPhone footage from audience members went viral all over Instagram, IG Live and Stories, Facebook and YouTube. Rhoden was roasted for looking like a fat gym rat when he was not only representing the Mr. Olympia title, but also doing so in front of the Godfather of the sport, Jim Manion. Shawn responded on his IG, explaining that he prefers to live a balanced life, give his body a break, and "I do get fat in the off-season." He assured everyone he would be in shape come September, which few in the know ever questioned. The real question was, how could the best bodybuilder in the world get up on stage looking like an ass? A couple of months later, we would all learn the most likely reason Rhoden had been distracted and possibly not as concerned about his training and eating.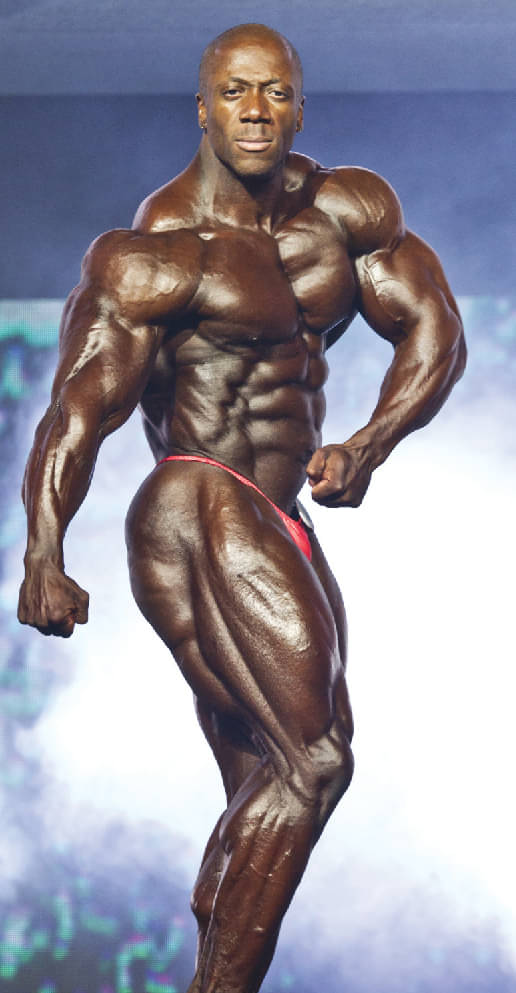 3. SHAWN RHODEN CHARGED WITH RAPE
On July 12, Shawn was charged with three felony counts: felony rape, felony object rape, and felony forcible sexual abuse based on an incident that occurred in a Utah hotel room on October 12, 2018. DNA evidence on the woman's body was positively identified as Shawn's. A warrant was issued for his arrest, though Rhoden would turn himself in and was released on bond shortly after. He pleaded not guilty, and the bond was reduced from $750K to $250K, with the arrest warrant vacated. But the damage had been done. American Media, Inc. (AMI), owners of the Mr. Olympia, made the decision to declare Shawn ineligible to compete in this year's event, meaning he would not be allowed to defend his title. As of this writing, Shawn's trial has not started and his side of the story has not been heard. His accuser, a local Bikini competitor, a wife and mother, and who referred to Shawn as a "mentor," had her version disseminated all over the world via court documents. Shawn steadfastly maintains his innocence, and there is already talk of him competing in the 2020 Arnold Classic.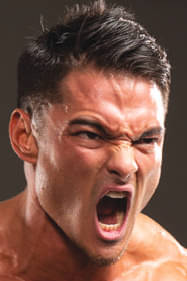 4. JEREMY BUENDIA IMPLODES
By 2017, Jeremy Buendia was on top of the world. He was a four-time Men's Physique Olympia champion, an Evogen Nutrition athlete, and looked up to by millions of aspiring Men's Physique Division (MPD) competitors around the world. In 2018, he tore his pec and was unsuccessful at defending his Olympia title, dropping to fourth place. That's when we all saw the downward spiral begin. Evogen Nutrition did not renew his contract, and he was signed to Steel Supplements, owned by former USA winner Jason Huh. In March of this year, Buendia posted a rant against bodybuilders on his IG Story, claiming they all "talked shit" about him because they're "broke-ass motherf***ers, f*ck you guys." He bragged about his income and cars, and even called out Dexter Jackson personally, stating that he would insult him on social media but was too afraid to do so in person.
There had been rumors about Jeremy being abusive to his girlfriends for several years, but in July, his most recent girlfriend Hilda Laura Amaral came forward in an interview with full details of said abuse, including several text message screenshots and photos of injuries she had sustained at the hands of the Olympia champion. Steel Supplements promptly severed all ties with Buendia. But wait, there's more. At the NPC Los Angeles Championships that same month, Jeremy exited the theater in a rage in response to a placing he did not agree with, screaming "bullshit!" repeatedly as he made his way into the lobby. An NPC official followed him, only to be threatened with violence. Jeremy was immediately banned from attending any future NPC events in the state of California. Not long after, Buendia posted a video explaining that he recognizes he has serious anger issues and will be seeking help. In the meantime, his reputation has suffered severe damage.
You can read upto 3 premium stories before you subscribe to Magzter GOLD
Log-in, if you are already a subscriber
Get unlimited access to thousands of curated premium stories and 5,000+ magazines
READ THE ENTIRE ISSUE
December 2019