Phil Heath - Bodybuilder Of The Decade!
By now, you all know that all rumors of Phil Heath secretly training for the 2019 Mr. Olympia contest were inaccurate.
While we all wanted the seven-time Mr. Olympia to return and reclaim the title he'd lost the year before, it simply was not meant to be. Phil has been keeping extremely busy with other projects and opportunities, and although he still isn't certain as to exactly when and where we may see him compete next, that door is still wide open. We spoke just two weeks before the 2019 Olympia Weekend, and Phil talked about his hernia surgery, his new supplement line, and other ventures he was able to pursue in 2019 since he wasn't training and preparing for the Mr. Olympia.
I have to lead with the question that the entire bodybuilding industry as well as millions of fans around the world desperately want to know— are you competing this year at the Mr. Olympia in a couple of weeks?
I am thankful to finally announce that I am NOT competing at this year's 2019 Mr. Olympia contest. As many people have known me throughout my career to compete at our sport's biggest event, I am sitting this one out as I continue to work on other projects inside and outside of bodybuilding. I haven't stopped training, as bodybuilding is something I extremely enjoy doing, but at this point in time, I have chosen to bypass this year's event.
You haven't missed an Olympia since the first time you competed there in 2008. Do you think it's going to be odd to be sitting out there in the audience watching it instead of being up on the stage?
I haven't had a summer since 2007 and it actually felt good in some ways train without the Olympia being my absolute focus, allowing me to train with a different purpose in mind. As far as my true inner feelings not being up there on that stage come showtime, of course it will feel odd, as I have embedded the Olympia contest into my daily structure and mental DNA for over a decade and love competing against the world's best! I am a highly competitive person who enjoys the energy shared on that Olympia stage, so not being in attendance throughout the Olympia Weekend will be much different. Overall, I have prepared myself mentally and emotionally for it and wish all of the competitors best wishes.
Let's back up to the period following the 2018 Mr. Olympia. You had a second hernia repair procedure done in October. How did that compare to the first one, and what was the recovery phase like?
The second hernia surgery was very necessary because of the quarter-sized piece of mesh used in 2017 to hold everything together tore about three weeks prior to the 2018 Olympia. In order for me to fully function a new surgery was essential, which involved repairing the diastasis recti pain I suffered from. This procedure took less time in surgery as the first surgery performed in 2017 was for two hernias, plus an intestinal strangulation issue, which required more time under the knife than 2018. However, the recovery phase for my most recent surgery, to be honest, sucked because unlike the first surgery, I could not train at all for almost five months.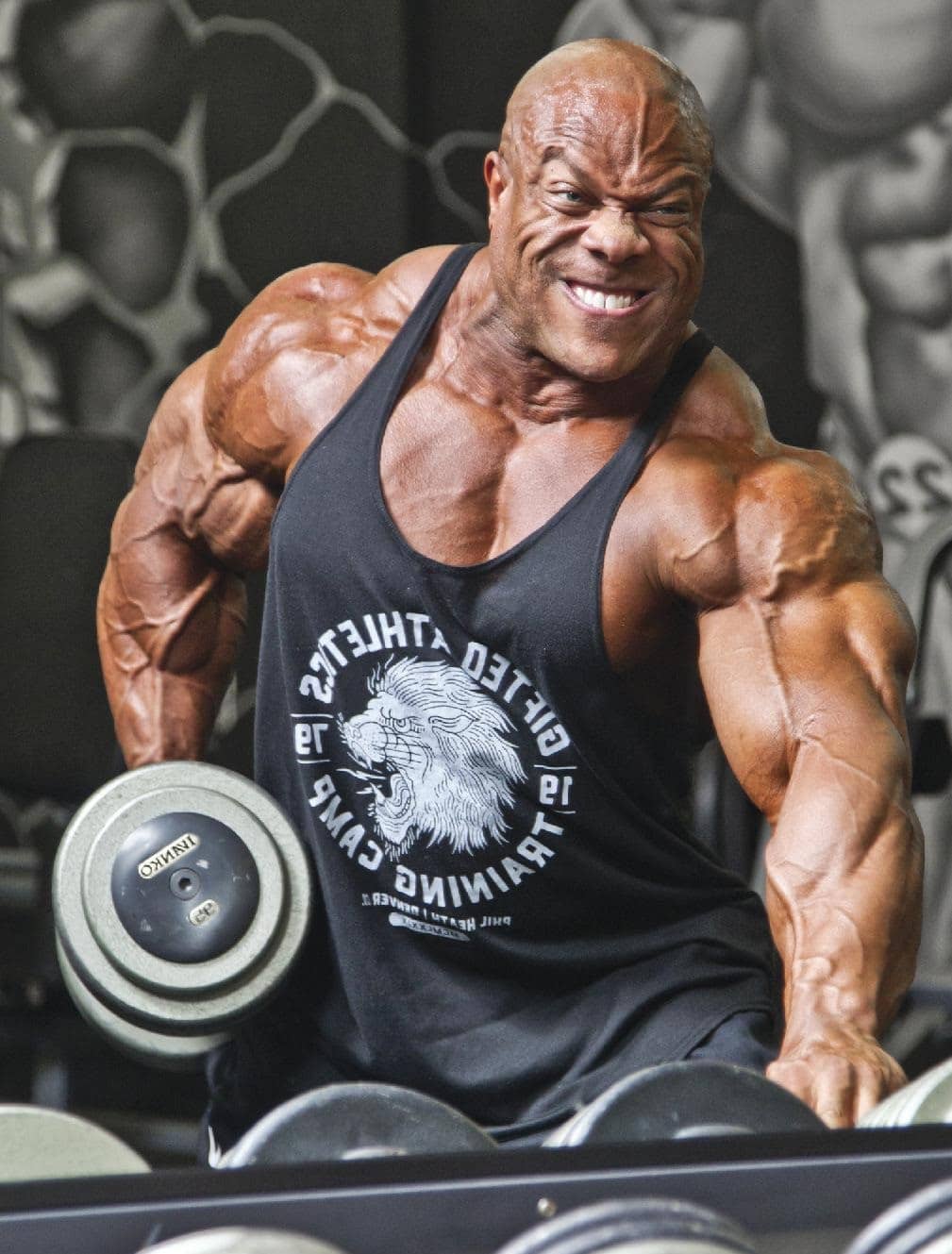 You can read upto 3 premium stories before you subscribe to Magzter GOLD
Log-in, if you are already a subscriber
Get unlimited access to thousands of curated premium stories and 5,000+ magazines
READ THE ENTIRE ISSUE
October 2019