TRASH TALKING
Mountain Bike Rider
|
September 2020
Clearing up the rubbish epidemic plaguing our trails is going to take more than just litter picking – we need a sea change in how to respect the countryside
It's late one spring evening and the last rays of the sun's light are filtering through tall trees in an old woodland, lighting up carpets of bluebells on the forest floor. A perfect ribbon of singletrack snakes its way through the hazy blue ocean of flowers. On the surface it couldn't sound more idyllic to us as riders… but the reality, as ever, is that all is not as it seems.
Hidden just out of sight beneath nature's carpet is an underlay of human trash; old plastic bottles, crisp packets, drinks cans and no doubt a recently discarded disposable mask.
Let's face it, this could be a scene from any trail in the UK right now. Many of us are guilty of riding through without even really noticing this litter. But why? It's not because we don't care. Have we stopped seeing it because we're so used to it being there? Or have we become depressed into inaction by the scale of the planet's trash problem?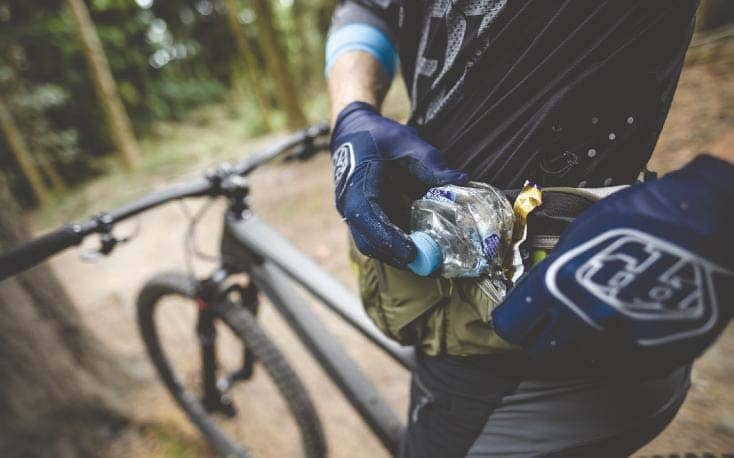 A SPRING (NOT-SO) CLEAN
Those of us who are riders, runners and outdoor enthusiasts watched the natural world thrive this spring as wildlife returned to tourist-free cities, air pollution dropped to the lowest levels seen in decades, and many of us had the rare opportunity of enforced time at home to get outside and take advantage of watching the season unfold in our local areas. Stopping mid-ride to smell the wild garlic, witnessing the hedgerows turning increasingly green, and hearing birdsong fill the air. Despite the sense that the world was in complete turmoil, nature was there to remind us that life goes on.
It seemed that more people than ever were outside enjoying nature and finding a new passion for the outdoors on bikes and on foot.
Yet as lockdown eased, images of vast quantities of rubbish left discarded throughout some of the UK's most beautiful areas flooded news channels and social media pages, and shocked, saddened and bewildered those of us used to enjoying the natural beauty of these places. Even at a local level, trash seemed to become more prevalent on trail sides than ever.
It's all too easy to point the finger at those new to the outdoors as culprits, blaming a lack of respect for the natural world as the reason. But is this really the case, and if so, why does this attitude exist? Trash Free Trails founder Dom Ferris believes he understands one of the fundamental reasons for the problem of littering, and more importantly, where the solutions will come from.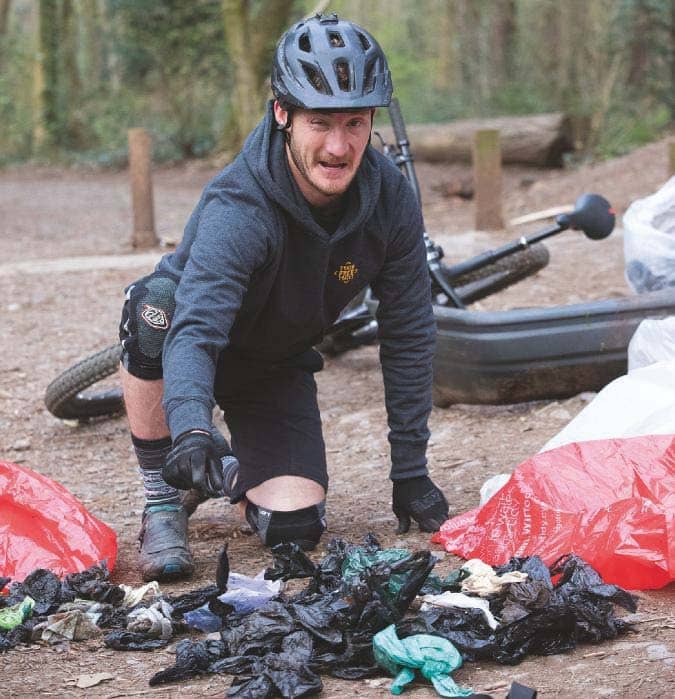 TRASH FREE TRAILS
Dom has long been aware of the growing problem of litter on our trails, and has made it his mission to do something about it.
Trash Free Trails (TFT) is a community-focused not-for-profit organisation founded by Dom and his friend Ben Gaby in 2017. They aim to stem the tide of trash and return the trails to the way they should be, by reducing plastic pollution in wild places by 75 per cent in 2025, as well as trying to understand the effect of litter (and plastic in particular) on our ecosystems.
They aim to achieve this by motivating and supporting community action, campaigning positively for industry engagement, and most importantly, by trying to reconnect people everywhere with their wild selves through purposeful adventure.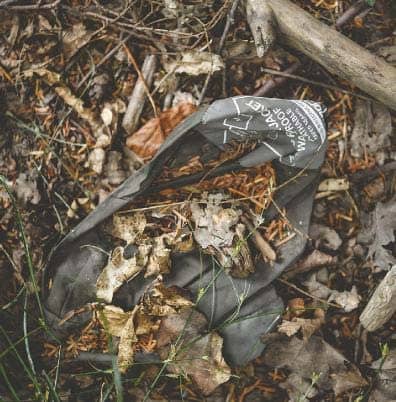 This last point is the one Dom considers most important.
It's hard for many of us to understand why anyone would discard their trash in such beautiful places. But TFT put a large part of it down to a concept they call Environmental Disconnection. Somewhere along the line as a species, we've lost our bond with nature and our surroundings – a love and appreciation of the natural world we live in, and a desire to keep it as nature intended.
We live increasingly busy and digitally dominated lives, and simply don't notice things in the way we once used to. Both the beautiful and the ugly. The recognition of trees, birds, flora and fauna, signs of the seasons changing, but also the things that are out of place in this environment.
This disconnection means a vast proportion of the population doesn't even notice litter in wild places, and some of those who do, either no longer really see it as out of place, or don't feel compelled enough to pick up other people's litter in order to return those places to how they should look. It doesn't feel like their responsibility.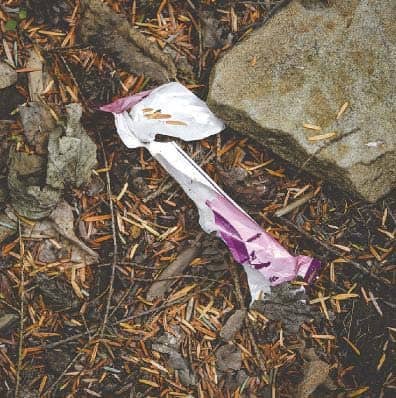 You can read up to 3 premium stories before you subscribe to Magzter GOLD
Log in, if you are already a subscriber
Get unlimited access to thousands of curated premium stories, newspapers and 5,000+ magazines
READ THE ENTIRE ISSUE
September 2020