Bike geometry 101 WHY YOU NEED TO LOOK BEYOND THE GEOMETRY CHARTS
Mountain Bike Rider
|
August 2020
To wrap up our series on geometry, we're going to explain why you shouldn't rely on the manufacturers to get it right, and how to gather your own data
Alan Muldoon and Danny Milner
As we all know, buying clothes is not an exact science. One pair of jeans with a 32in waist can be tighter or looser than another pair with the exact same measurements. And while you can go into a shop and try clothes on, you can't do that with something that is sold exclusively online. Taking a punt on a new outfit online can be a gamble. It's no different when buying a new bike, whether from a bike shop or off the web, and even with the best returns policy in the world, making a mistake quickly becomes a huge hassle.
Obviously the best approach is to go to a good dealer or attend a demo day and physically try the bike. If that's not possible the next best option is to make an educated guess about how a bike is going to ride and fit based on its geometry. How do you do that? First, you need to read the previous two parts in our Geometry 101 series. In part one we explain how all the different aspects of geometry affect handling through the lens of weight distribution. In the second part, we cover different ways to manipulate bike geometry, from fitting angle-adjust headsets to mixing and matching wheel sizes, all to achieve the numbers and handling you desire.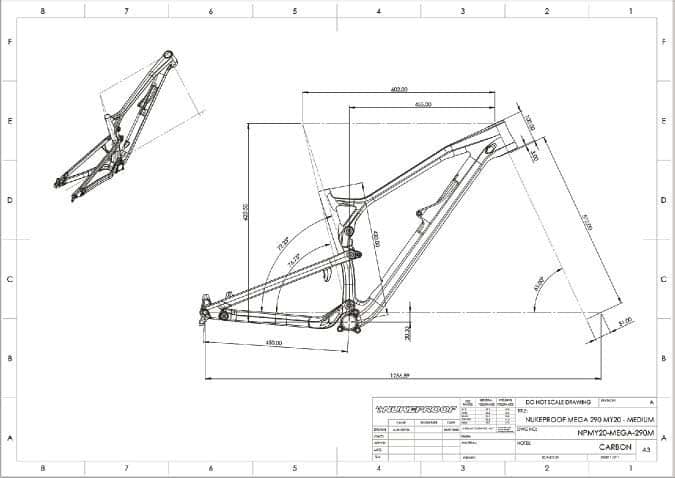 In this, part three, we're going to take a deep dive into reading manufacturers' claimed geometries and why they rarely translate into real-world numbers. Every brand publishes a sizing guide and a geometry chart to go with each model, but just how accurate are they?
To find out, we took a look at eight different bikes we've tested in the last year. It's by no means an exhaustive list, but it gives a good snapshot of the degree of variation from the claimed geometry figures. All of them were weighed and measured by ourselves in our workshop using the exact same method we use on all the bikes we test, and we'll walk you through that process in just a minute. As well as lengths and angles, we also measure the vertical wheel travel of all the suspension bikes we test, so that you know exactly what you'll get from the bike in real-world situations. And of all the measurements, rear wheel travel is one of the most critical, and not because there's an appreciable difference in performance from a 160mm bike that delivers 10mm less travel than claimed. Knowing the precise amount of travel helps us make informed decisions about other aspects of the dynamic geometry, especially if you're using the numbers to compare your current bike with a future one.
To illustrate this point, let's take two bikes with the exact same geometry and both claiming to have 160mm travel. You then discover that one bike is actually 10mm shy on travel, because the manufacturer thought 160mm sounded more enduro and fudged the figures. And it rubs both ways. The other bike could over-deliver by 5mm due to a shock that has a slightly longer stroke, but still within the acceptable manufacturing tolerance. Now, with both bikes set to 33 per cent sag, the bike with less travel will have a 5mm higher dynamic BB height, a steeper head angle and increased reach measurement. And that's for two bikes with the exact same static geometry.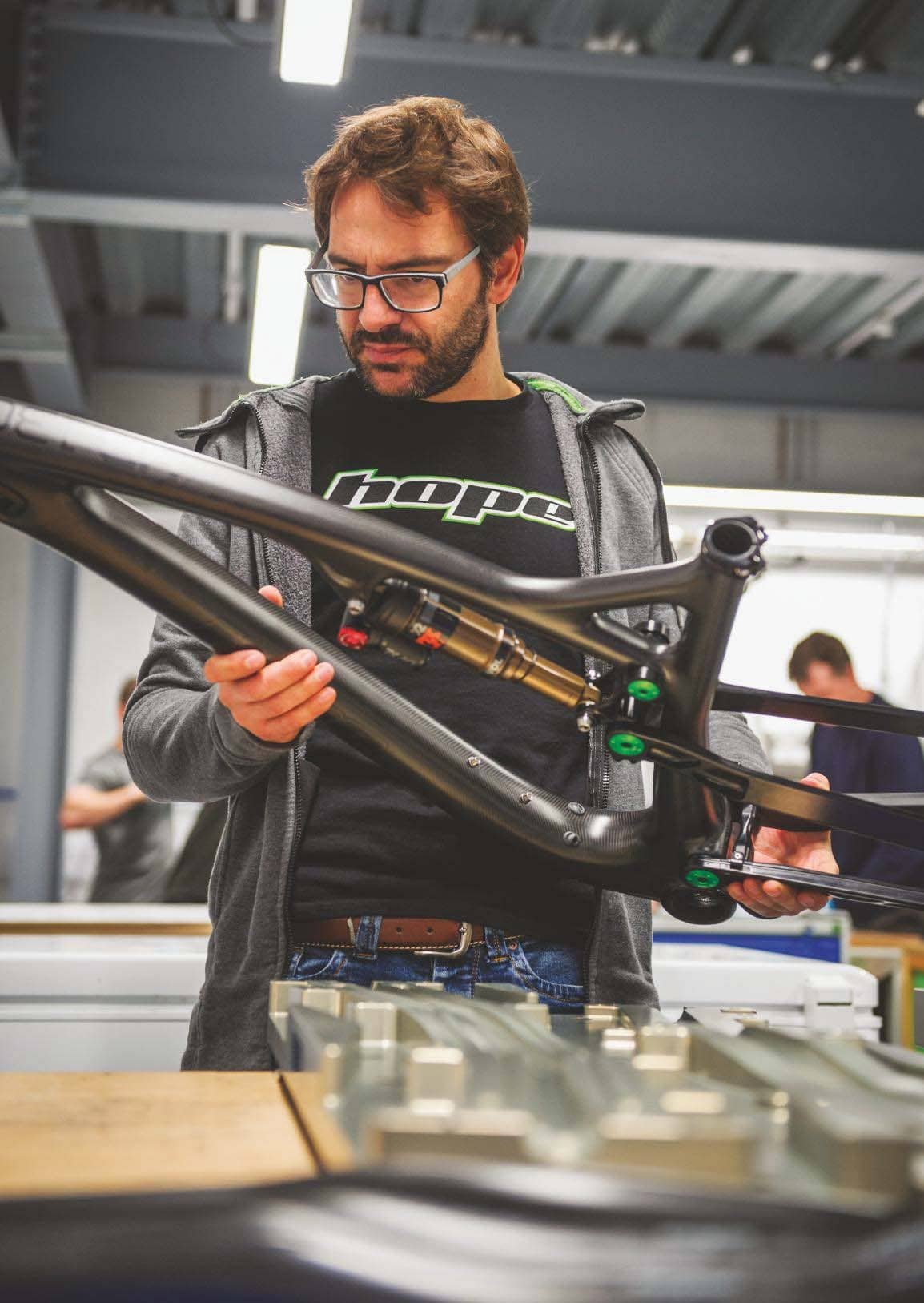 THE REALITY GAP
Now, you may have noticed that manufacturer's claimed geometry rarely matches what we measure. And it's not because anyone is trying to dupe you. It's simply because manufacturers create their geometry charts from CAD drawings, which produces extremely precise results. The discrepancies arise because the manufacturing process isn't quite as cleancut as the binary world of computing. In the complex world of manufacturing there's an acceptable margin of error known as the manufacturing tolerance.
Each individual component part has one, and the more parts you stack on top of each other, the greater the acceptable range.
On a rear shock it is +/- 1mm. So a 200mm eye-to-eye shock could in fact be 199mm or 201mm, or anywhere in between. On a 140mm fork with an axle-to-crown height of 550mm, the total range of variation could be as much as 10mm, so two identical bikes with fork lengths at opposite ends of the manufacturing bell curve could produce a 0.5º variation in the head angle from the fork alone.
You can read up to 3 premium stories before you subscribe to Magzter GOLD
Log in, if you are already a subscriber
Get unlimited access to thousands of curated premium stories, newspapers and 5,000+ magazines
READ THE ENTIRE ISSUE
August 2020