VQ Warbirds Tiger Moth This Little Bird Is A Ball To Fly!
Model Airplane News
|
September 2019
The Tiger Moth, or "Moth" as it is affectionately called, is a gentle-flying biplane that has been popular with military and private pilots since the early 1930s. I have flown various-size Moths, and I cannot think of an easier-flying, more forgiving, or more stable machine.
UNIQUE FEATURES
The VQ Warbirds almost-ready-to-fly (ARF) comes in at 1/6.4 scale, a perfect size for transporting it in the back of your SUV—in one piece. Other than its pleasant looks, there is really nothing "unique" about this model other than the fact that you can assemble it in less than five hours or so. It doesn't consume much adhesive; a little Zap CA and some Zap Goo are all that's needed. The simple tools required are found in almost anybody's toolbox. With a little supervision, a person who has never built a model airplane but has some intelligence could successfully assemble this Moth. For power the builder has a choice: a .46 to .50 two-stroke engine, a .60 to .70 four-stroke engine, or a 700 to 800W electric motor. Mike Goes Flying (mikegoesflying.com) offered us a cool Magnum .52 two-stroke glow engine for a great price (less than two-hundred bucks), so we went with that. While assembling this model, I found myself smiling at how easily things went together. There even are marks on the firewall indicating where to drill for various motor mounts and individual diagrams showing exactly how to hinge control surfaces. Every stage of assembly, in fact, has a minimum of one diagram showing how to do it. The covering job is incredible, with not a wrinkle in sight. And as you can see from the parts photo, every part is ready to go; not a lick of sandpaper is required. One could easily assemble the Moth on a kitchen table without worrying about dripping glue or sandpaper dust.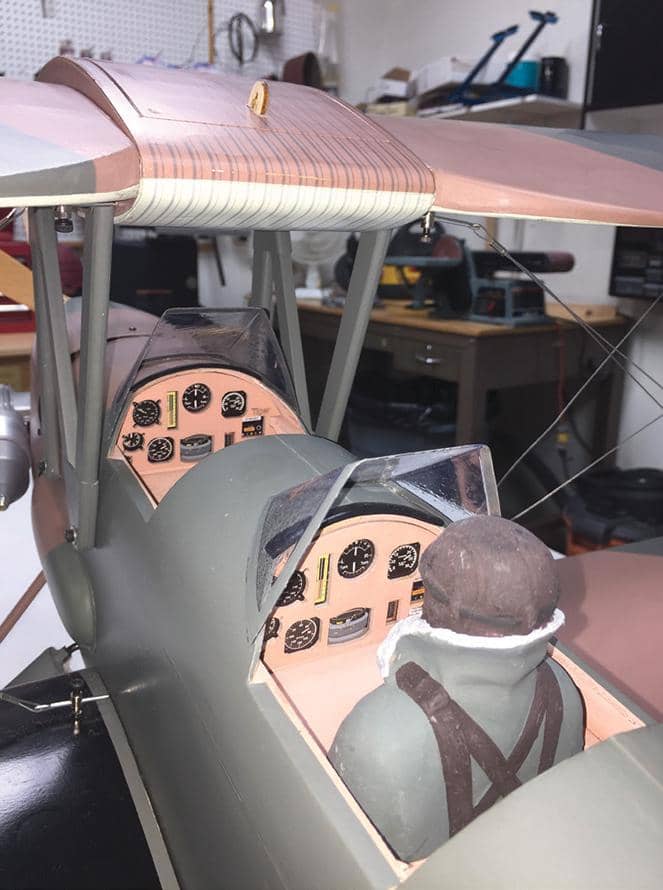 You need to be alert with the hardware installations, however. Everything is metric threaded, and the hinges and hardware are not as high quality as you might prefer. My suggestion: Replace whatever you don't like with good ol' Du-Bro hardware. And don't be afraid to use a drop of thread-lock on any metal-to-metal assemblies to ensure that they will stay married forever. I use Zap Z-42 (the blue stuff).
You can read up to 3 premium stories before you subscribe to Magzter GOLD
Log in, if you are already a subscriber
Get unlimited access to thousands of curated premium stories, newspapers and 5,000+ magazines
READ THE ENTIRE ISSUE
September 2019