Under The Microscope
Model Airplane News
|
September 2019
As Top Gun's longtime craftsmanship judge, I'm frequently asked about what I'm looking for on a scale model. Surface detail and overall texture are very important.
Are the fasteners and rivets of the proper size, pattern, and spacing? Are they of the correct type? If they are applied as glue dots to produce a "raised" fastener and the documentation photos show the surface with flush rivets, a downgrade is in order. Exposed, non-scale control linkages are another area for a potential downgrade; unless Du-Bro makes full-scale clevises and control horns for the aero industry, I wouldn't expect to find them visible on a model. The same goes for tires; the tires on your Cub, Champ, or FW 190 shouldn't have a "Sullivan Lite Fly" logo visible on them.
Moving along to another scrutinized area: wheel wells. It always amazes me that a builder will produce a superb model, complete with an outstanding landing-gear mechanism, while the home for that landing gear is completed with visible 1/4 x 1/2-inch spruce spars, plywood reinforcement ribs, and raw balsa upper-wing skins—all of these items unpainted, except for overspray, no less? Hinge lines on most control surfaces shouldn't vary a lot in width and the fit should be close, with some exceptions being Cub-type models where control-surface gaps can be significant. The hinges themselves? Back to Du-Bro and Robart—they work great but may be downgraded if the full-scale hinge consists of metal fittings, nuts, and bolts.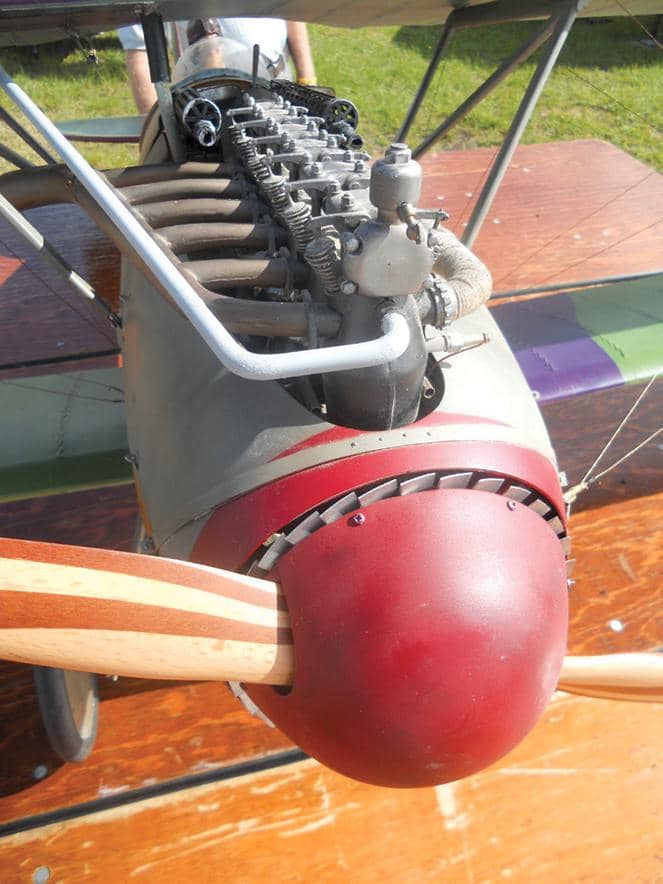 Surface edges are another trap. The sharp ones should be sharp, and when applying color coats, the builder should move the surface to get paint on the edges rather than letting the primer be visible.
You can read up to 3 premium stories before you subscribe to Magzter GOLD
Log in, if you are already a subscriber
Get unlimited access to thousands of curated premium stories, newspapers and 5,000+ magazines
READ THE ENTIRE ISSUE
September 2019