Ultimate Performers
Model Airplane News
|
July 2019
AWE-inspiring Giant-scale Rc Aircraft
There's really nothing more inspirational than to see a really big RC scale model take flight. Over the years, the term "big" has continued to evolve from meaning anything bigger than 6 feet in span to today's truly amazing colossal showstoppers. Whether they are powered by a gas engine spinning a propeller or a true jet-age turbine engine, gigantic RC aircraft are a treat for the eyes and ears.

We checked in with several of our RC buddies and contributors, who have provided some amazing RC models in this showcase of the truly large. We think you will agree that these monsters are awe-inspiring.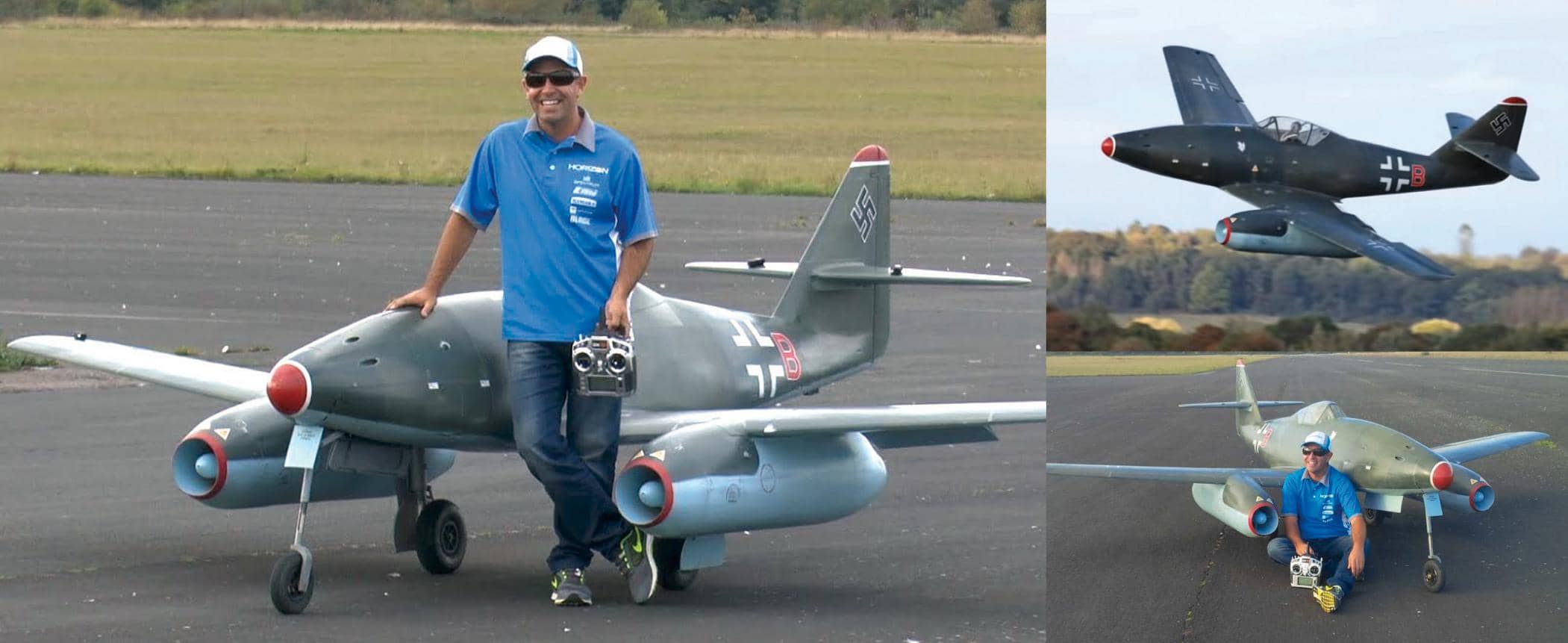 Ali Machinchy | Me 262 Swallow
When it comes to giant-scale RC aircraft, it is hard to beat some of the amazing and gigantic aircraft that Ali Machinchy has flown. One of the more impressive ones has to be this 1/3-scale Messerschmitt Me 262 Swallow, powered by twin 50-pound-thrust turbine engines. With a wingspan of 181 inches (15 feet), the Me 262 weighs in at 100 pounds. With more than enough engine thrust, this amazing WW II Luftwaffe jet fighter has impressive flight performance. The Me 262 was scratch-built as a "one-off" design built by John Greenfield in the United Kingdom. Ali purchased it, had it refinished, then went on to fly it for a number of years at RC giant-scale events before selling the Me 262 to a serious collector.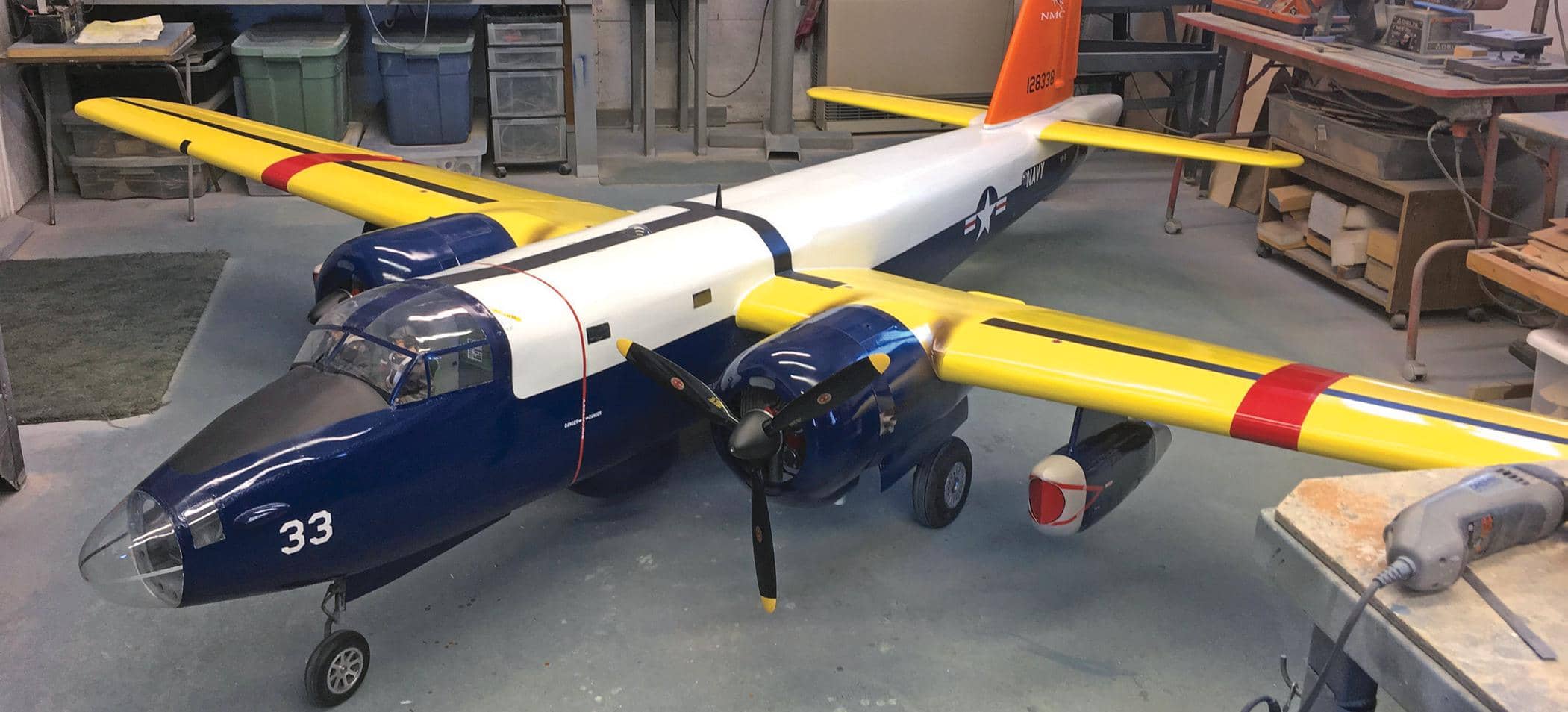 Carl Bachhuber | Lockheed Neptune DP-2E
If you enjoy the big and truly impressive, then Carl Bachhuber is your "go-to" guy. Carl is always working on something in his workshop, and Carl's latest project is a Lockheed Neptune P2V-5. (Carl has yet to test-fly it—there is still a lot of snow covering his flying field.) His amazing aircraft has a 15-foot wingspan and is powered by two Desert Aircraft DA-100cc gas engines. Carl says that the full-size aircraft had two jet pods for additional power, and Carl is still trying to figure out how to power them (he just wants the turbine noise and doesn't need the additional thrust). The Neptune weighs about 115 pounds. And as with many of his past projects, this one also has custom Bob Walker retracts. This time, however, they were salvaged from a damaged Northrop F-15A Reporter (unarmed variant of the P-61 Black Widow). The full-size aircraft started out as a Neptune P2V-5 and, later in its career, was modified to carry two Ryan Firebee drones. The aircraft was then redesignated as the "DP-2E." Carl's good friend Ted McClellan is working on the two scale Firebee drones to be deployed by Carl's Neptune. They will be powered by 70mm electric ducted-fan units.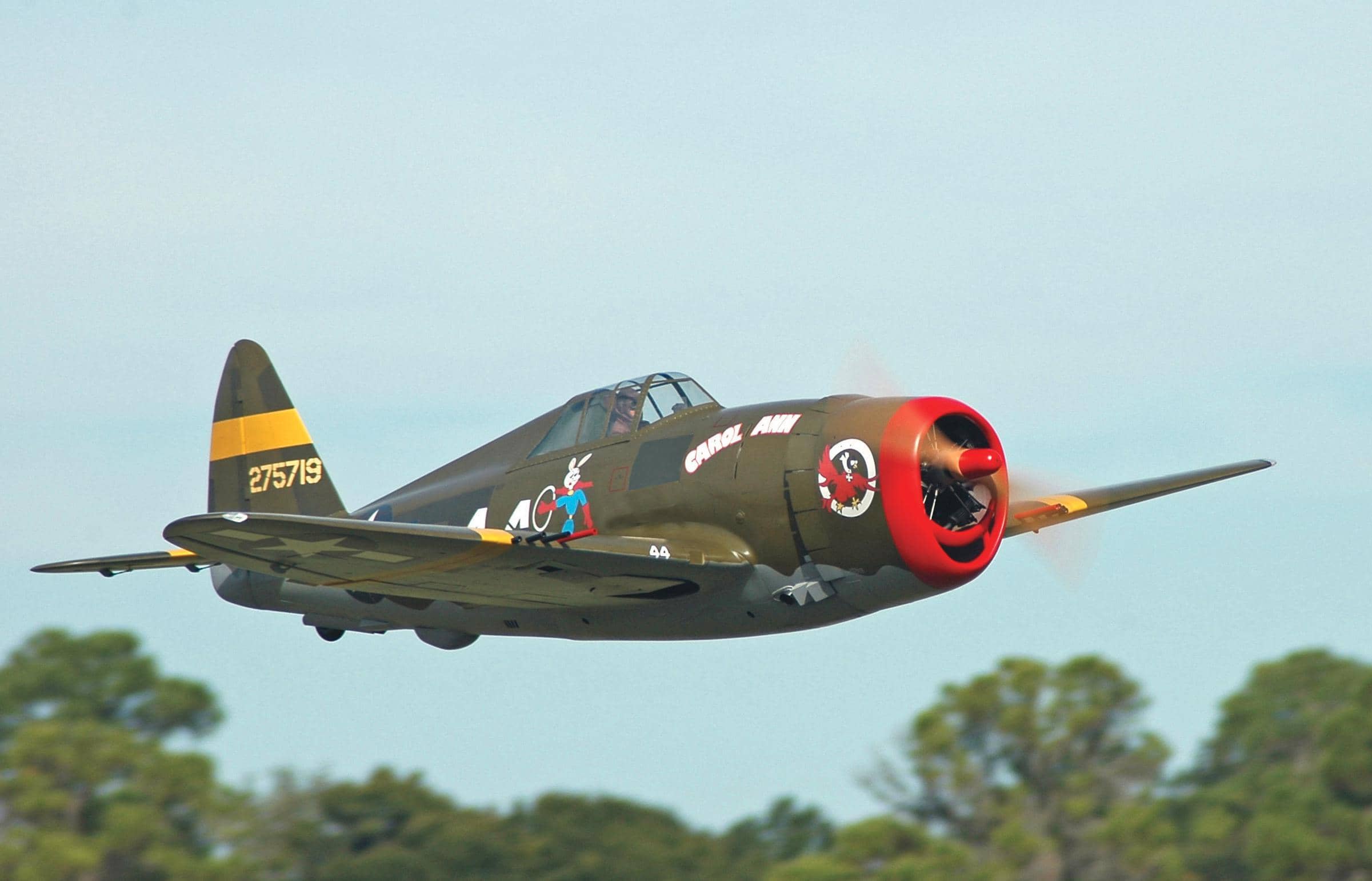 You can read up to 3 premium stories before you subscribe to Magzter GOLD
Log in, if you are already a subscriber
Get unlimited access to thousands of curated premium stories, newspapers and 5,000+ magazines
READ THE ENTIRE ISSUE
July 2019