SHOOTERS WORLD MAJOR PISTOL
Handloader|June - July 2020
PROPELLANT PROFILES
Shooters World Major Pistol fills a niche that sometimes goes unappreciated by serious handloaders, especially competitors seeking to shoot in the "major" power factor using 9mm Parabellum. With a burn rate comparable to Accurate No. 7 or Vihtavuori 3N37, Major Pistol allows charge masses that are great enough to provide high velocities at pressures that are still sensible in well-built competition handguns.
Like most of the powders from Shooters World, Major Pistol is manufactured by the Czech firm Explosia. It is marketed in Europe under the Lovex brand under the designation D037.1. The powder is an extremely fine-grained, double-base spherical with an average diameter of .012 inch. This small grain dimension combined with a high bulk density of .98 grains/ cc creates very good flow characteristics and make it ideal for use with progressive loading presses.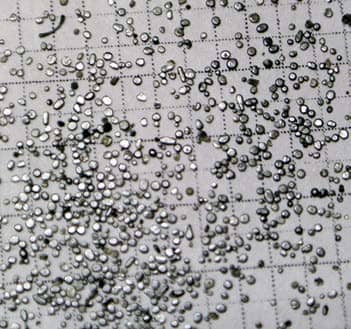 There are three options for handloaders searching for data using Major Pistol. The Shooters World handloading guide provides data for six cartridges, including the 9mm Parabellum, .357 Magnum and .45 ACP. The Lovex guide adds several more to the mix, including the 9x18 Makarov, a cartridge that found its way to the U.S. through thousands of inexpensive and reliable handguns imported after the fall of the Soviet Union. Finally, because D037.1 was imported and canisterized as Accurate No. 7 up until about 2008, data for that propellant may be used as a starting point for loads using Major Pistol.
You can read up to 3 premium stories before you subscribe to Magzter GOLD
Log in, if you are already a subscriber
Get unlimited access to thousands of curated premium stories and 5,000+ magazines
READ THE ENTIRE ISSUE
June - July 2020