RUGER M77 .220 SWIFT
Handloader
|
October - November 2020
An Old Turn-Bolt in an Even Older Cartridge
Sturm, Ruger & Company introduced the M77 bolt-action rifle in 1968, a design refined by Jim Sullivan during his three year stint with the company. The M77 is often described as a modernized Mauser '98, including a two-lug bolt with a claw extractor, though several revisions were introduced. Legendary stock maker Lenard Brownell was tapped to create the classically lined stock of straight-grained walnut. Bill Ruger made the decision to create receivers through investment casting instead of more costly traditional forging methods. Sullivan's bolt design eliminated the Mauser blade-style ejector and replaced it with a simpler plunger-style version. The inherently-intuitive, two-position tang safety (which locks the bolt when engaged), crisp, user-adjustable trigger system and angled action screw were also new.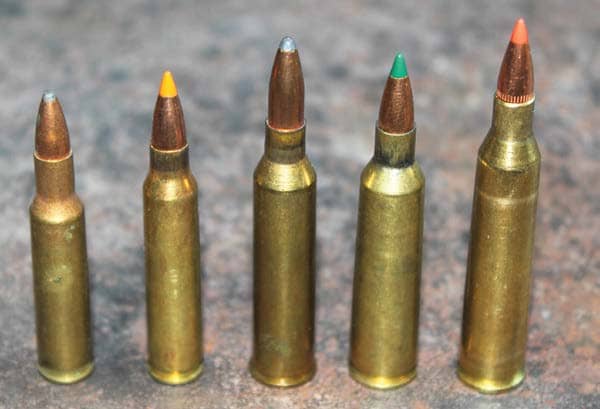 The latter is significant and another example of Ruger's genius for streamlining mass production. The Mauser's forward action screw draws the receiver straight down into the stock, while the M77's angled action screw pulls the action both down and rearward. The traditional vertical configuration used on Mauser designs pulls the receiver flat straight down behind the recoil lug and into the wood. This requires precise in letting to assure the stock doesn't split in that area, a task that can add an hour of handwork while assembling a rifle, increasing labor costs. The M77 is inletted to close, but not precise, specifications and the angled screw is used to pull wood and metal together to produce a close-fitted, well-bedded mating while minimizing labor costs.
Ruger M77 centerfire rifles remained in full production through 1991, supplanted by the Mark II version with three-position, bolt-sleeve wing safety that replaced original tang safeties. From the get-go, the M77 gave Remington and Winchester a run for their money. Consumers liked the M77's clean, classic lines and Mauser '98 origins, including dual opposing lugs on the head of a one-piece bolt and an external claw extractor. Use of investment casting technology (bolt and receiver) and coil springs whenever possible meant M77s were priced competitively. The M77 introduced an accurate, reliable rifle with sleek lines and a working-man's price tag.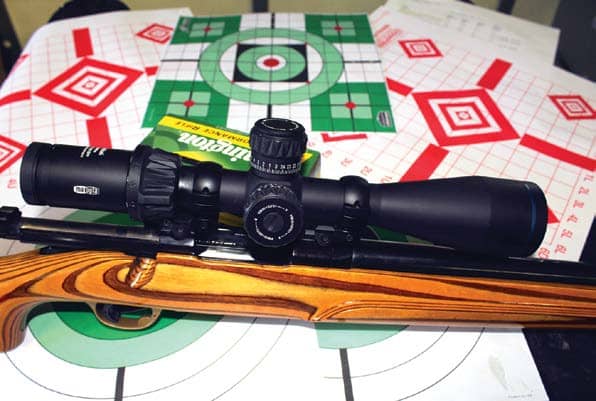 The usual suspects must pick their nits, however. The M77 wasn't a true controlled-feed design (That changed in 1989 with the MKII version.) It includes a side-mounted extractor, but this snapped over the cartridge rim only after being pushed into full battery (allowing the rifle to be single fed), with the cartridge riding on the follower loosely during cycling. The cast bolt included a new plunger-style ejector, which supposedly gave handloaders fits (A blade ejector was added with the introduction of the MKII.) The strength of cast receivers and bolts was initially questioned, until independent testing showed that new alloys and heat-treating actually created stronger parts than original forged versions.
As for the ground-breaking .220 Swift, it is still one of the fastest commercial cartridges after 85 years in production; one of only a handful of rounds to effortlessly propel 40- to 45-grain varmint bullets to more than 4,000 fps. Winchester's 1935 cartridge has also seen a marked resurgence of late.
You can read up to 3 premium stories before you subscribe to Magzter GOLD
Log in, if you are already a subscriber
Get unlimited access to thousands of curated premium stories, newspapers and 5,000+ magazines
READ THE ENTIRE ISSUE
October - November 2020