MODERNIZING THE 6MM-06
Handloader
|
October - November 2020
New Powders and Bullets Make It Sing
While many handloaders claim to be weary of amazing new 6.5mm rounds, about as many new 6mm cartridges have appeared since 2000. These newer 6mms have faster rifling twists to stabilize heavier, high-ballistic coefficient bullets, but 6mms with faster twists and heavier bullets did not suddenly appear during the past 20 years. In fact, America's earliest 6mm featured a 1:8 rifling twist, because the original bullet tested during the 6mm Lee Navy's development in the mid-1890s was a 135-grain roundnose. Why? For the same reason most other early smokeless military cartridges used heavy, round-nosed bullets: The black-powder cartridges they replaced used heavy, blunt bullets.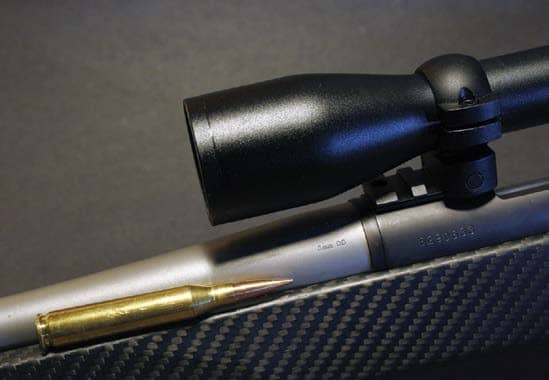 Several other 6mm rounds soon appeared, primarily designed for hunting, including the 6x57 Mauser – the 7x57 necked down and almost identical to the .244 Remington, which appeared in 1955, the same year as the .243 Winchester. However, the .244's factory "deer" bullet weighed 90 grains due to the 1:12 twist in the Model 722 rifle and the 6x57's factory bullet weighed 123 grains.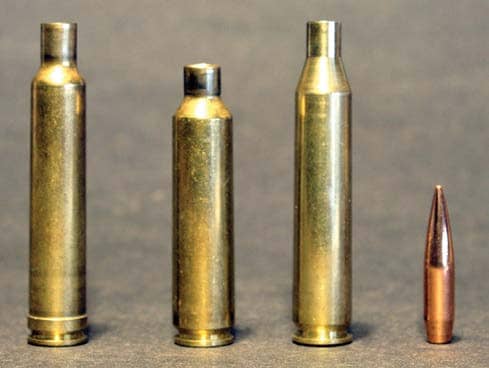 As smokeless hunting cartridges evolved, emphasis soon changed to lighter spitzers at higher muzzle velocities, often in slower rifling twists for better accuracy with the relatively poorly-balanced bullets of the day. The .250-3000 Savage is a classic example, originally featuring 87-grain spitzers in a 1:14 twist. The 6mm epitome of the light-bullet/highvelocity trend appeared in 1955 (apparently "The Year" of the 6mm) when Holland & Holland introduced its .244 Belted Magnum, the .375 H&H case necked down. The 100-grain factory load supposedly started at 3,500 fps, and may have in a longer test barrel (a common practice back then), but factory ammunition independently tested in a 26-inch barreled H&H rifle chronographed a little under 3,300 (fps).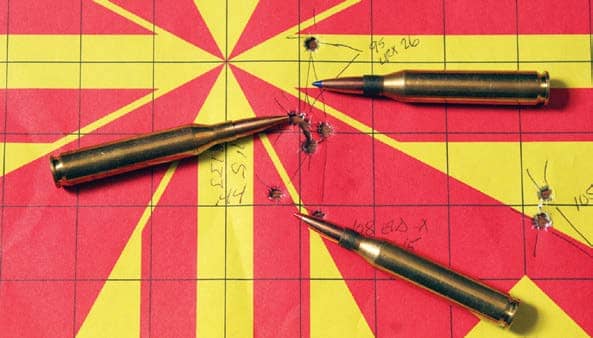 Remington changed the .244's name to 6mm Remington in 1963 and started offering a 100-grain factory load, even though the company had already (quietly) changed the .244 to a faster twist. In 1968, Roy Weatherby finally entered the 6mm market with his .240 Weatherby Magnum on what some shooters call a belted .30-06 case, claiming 3,395 fps with a 100-grain bullet.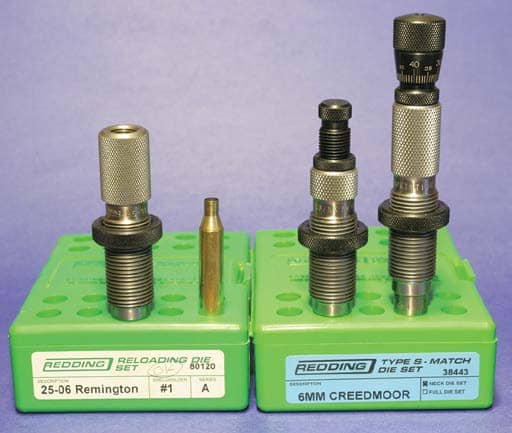 Somewhere in there, the 6mm-06 wildcat also appeared, but apparently never became very popular. In fact, the wildcat section of my modest collection of Cartridges of the World, ranging from the 1979 to 2013 editions, does not mention the 6mm-06. Neither does P.O. Ackley's 1962 Handbook for Shooters and Reloaders, probably the most complete compendium of mid-twentieth-century wildcats, but it does include the .240 Super Varminter, the .270 Winchester necked down, essentially the 6mm-06 with a longer neck.
Shaw Barrels recently offered to rebarrel a rifle for me. I had been using its barrels since 1989 in chamberings from .223 Remington to .338 Winchester Magnum, and around 2000, visited the company's Pennsylvania factory. However, my last Shaw barrel was a 6.5-06 from 2008 on one of its Mark VII custom rifles, with a 1:9 rifling twist, the slowest twist Shaw then offered in 6.5mm. (It shot very well despite the "slow" twist, because I live in southwestern Montana, where the air is thin enough to allow bullets to stabilize with slightly slower twists.)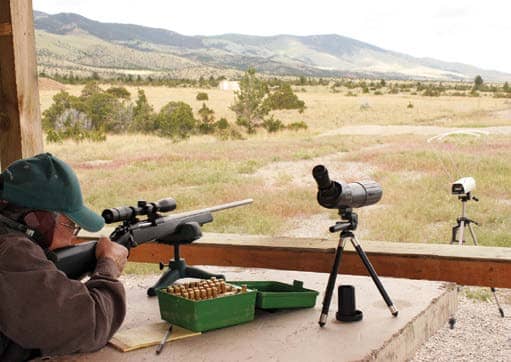 You can read up to 3 premium stories before you subscribe to Magzter GOLD
Log in, if you are already a subscriber
Get unlimited access to thousands of curated premium stories, newspapers and 5,000+ magazines
READ THE ENTIRE ISSUE
October - November 2020