Blame It on Lucile
Handloader|August - September 2020
Shooting the .28-30-120
Mention the .28-30-120 to the average shooter today and you are likely to get, at best, a puzzled look. It's an obscure cartridge, as to both rifles and ammunition, and brass, bullets and load data are all hard to come by.
It's tempting to say that it's a cartridge that deserved much better – a fine round that was not appreciated in its day and allowed to fall into obscurity through no fault of its own. Tempting, but hardly true. The only good reasons I can come up with for attempting to load the .28-30-120 are (a) you are a masochist, (b) you love a challenge, and the trickier the better, or (c) you have acquired a fine old .28-30 rifle that is too nice to alter, but you still want to shoot it.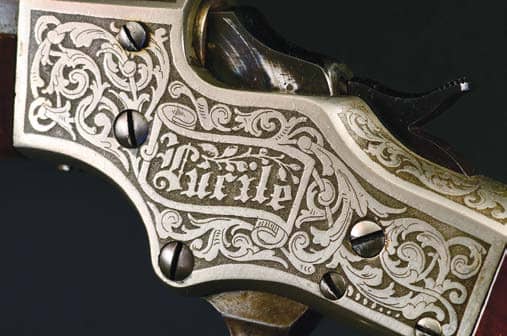 In my particular case, there's a bit of all three. Getting involved with the .28-30-120 was never on my list of ambitions, but I chanced upon a rifle named "Lucile," succumbed to its charms, picked up a second rifle in the same chambering almost by accident, and here we are: Embroiled in the most complicated reloading project I can remember.
First, a little history. The .28-30-120 (usually abbreviated to .28-30) was introduced by the J. Stevens Arms & Tool Company in the fall of 1900, intended (and expected) to become the latest hotshot Schützen cartridge in a target-shooting game that was then at the height of its popularity. It was a straight-taper, rimmed case similar to the king of them all, the .32-40, scaled down to .284 and was America's first commercial 7mm. Like the .32-40, it was intended for black powder, which then ruled the target ranges even though smokeless had been around for a decade and was making significant inroads at all levels of shooting.
As the name indicates, the .2830 was charged with 30 grains of black powder and was loaded with a 120-grain bullet. At the time of its introduction, the .32-40 was the king of Schützen shooting, favored by such masters as Harry Pope and Milton Farrow. Since the beginnings of the game in the 1870s, popular calibers had been shrinking steadily, from early .44s and .45s down through the .40s to the .38-55, and finally the .3240. The .28-30 was the logical next step down, as shooters sought a cartridge with less recoil but still using a bullet that could deliver at the standard distance of 220 yards.

Harry Pope himself was very enthusiastic about the .28-30. Initially, Stevens chambered it in its Ideal rifles built on the No. 44 action. In 1901, Pope agreed to work for Stevens, and two years later the company introduced its improved No. 44½ action, which was considerably stronger. During his time with the company, Pope barreled a considerable number of .28-30 rifles. Some shooters seated their bullets down the bore using a false muzzle – Pope's favorite technique.
Unfortunately for all concerned, the days of both black powder and Schützen competition were numbered. The .28-30 won some matches and set some records, but failed to make a big enough impression to survive. When civilian ammunition production was resumed after the Great War, it was not in the catalogs. Henceforth, no one chambered it, loaded ammunition was not available and during the 1930s and '40s, many of the Stevens, Ballard and Winchester single-shots were torn apart and turned into varmint rifles. As a result, .28-30 rifles are rare today compared to the .32-40.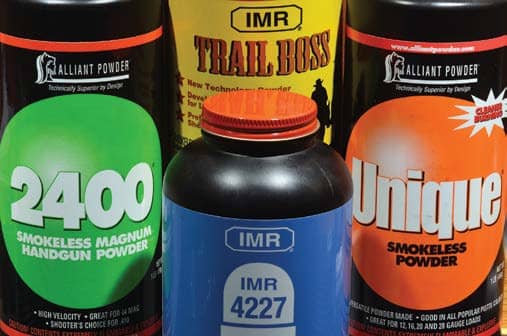 You can read up to 3 premium stories before you subscribe to Magzter GOLD
Log in, if you are already a subscriber
Get unlimited access to thousands of curated premium stories and 5,000+ magazines
READ THE ENTIRE ISSUE
August - September 2020