.310 CADET
Handloader
|
October - November 2020
CARTRIDGE BOARD
Students of the rifle know of the Boer War (1899-1902) between Britain and Dutch settlers in South Africa. This little dustup rudely illustrated, to even the dullest British officer, the capability of an accurate rifle when managed by a man skilled in practical marksmanship. Suddenly, marksmanship training, or "musketry instruction," as it was then called, became a hot topic.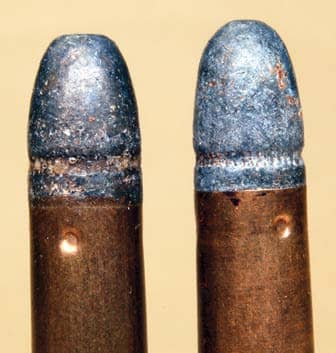 The upshot of this was the birth of the Rifle Club Movement to promote marksmanship in Britain. Two pillars of this endeavor were Lord Roberts and Lord Salisbury, the latter often quoted as saying he "would like to see a rifle in every cottage in the land." If he could see his country today it would bring tears to his eyes.
Most of Britain was simply too populous for long outdoor rifle ranges. Indoor ranges of 25 to 50 yards were possible, however, and soon appeared in every important town and village. Finding low-powered training rifles then became a problem because in 1900, ammunition production was in flux. Most cartridges, except for military rounds, were still available only as black-powder loadings. Semi-smokeless (a blend of black and smokeless) worked well sometimes but was erosive, and primer compounds then in use rusted bores in a few hours in humid Britain.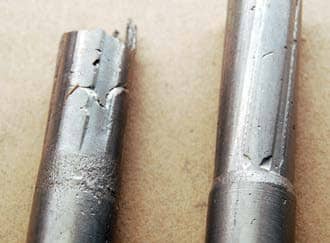 Several British rook and rabbit rifles were tried, but they were hunting rifles shot offhand using black-powder cartridges. They fared poorly when fired hundreds of times at a paper target, fouling so badly accuracy degraded unless cleaned frequently. Gunmaker W.W. Greener stated in his book The Gun and Its Development, Ninth Edition, that he was the first English maker to meet this demand for an adequate small bore, short range target rifle. It was built on a scaled-down Martini action and of .310 caliber, the cartridge also being specially designed by him (Greener), and suitable for all ranges from 50 yards to 300 yards. The year was 1901.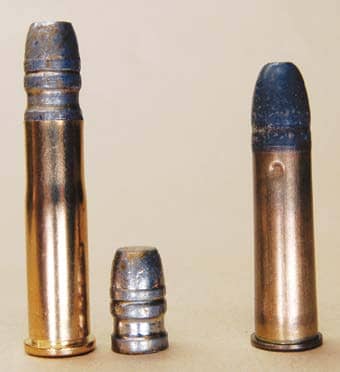 You can read up to 3 premium stories before you subscribe to Magzter GOLD
Log in, if you are already a subscriber
Get unlimited access to thousands of curated premium stories, newspapers and 5,000+ magazines
READ THE ENTIRE ISSUE
October - November 2020