Will Big Ramy Reign Victorious? Olympia 2018
Flex Magazine UK Edition|July 2018
The ridiculously wide, thick back of Mamdouh "Big Ramy" Elssbiay eclipsed all but one of his foes last year. Will it be enough to pull off an upset at this September's Olympia?
Who is going to take the Sandow this September? Will 'The Gift' Phil take an eighth title, or will Big Ramy's monster width crush Phil in his shadows?
Or, is it time for a complete change? Maybe European William 'The Conqueror' Bonac will scoop the trophy away from all their grasps. This really would complete his winning streak after his Arnold Victory!
The Olympia weekend is a tense environment for every bodybuilder, spectator and competitor. Everyone at the show knows that anything could happen. Every competitor wants to tear Phil away from his eighth title- and what's stopping them?
Phil has built so much hard, grainy muscle from years of conditioning, but it only takes a moment of giving in to the outside pressures of being the King to lose control and ruin the last stages of prep. One thing's for certain- coach Hany Rambod will be keeping a watchful eye on his every movement to get the best out of the best.
Big Ramy may have superhuman size, but in previous years his condition has not been sharp enough. It looks as if it's going to be a different story this year though. The Monster has been spending time in Kuwait with Team Oxygen and his density has totally changed. It seems that any athlete that ends up a part of Team Oxygen grows uncontrollably- just look at Brit Nathan De Asha!
People have complained in the past of Ramy's soft glutes and legs- not this September they won't. I can see him stepping on stage peeled. If he can do this, it will be a tough decision for the judges, especially as he out freaks most and has a great smile.
William Bonac does seem to be a perfect contender to be a Mr Olympia though. He has grown into each one of his contests, bringing home great results. The condition that Bonac has is outstanding. He has deep, thick muscle bellies with razor sharp feathering in every area of his physique. Shawn Ray, who knows everything and anything condition and stage presence, has billed Bonac as the next Kai Greene. So, with Bonac's flawless lines and as always a posing routine that leaves the jaws of the judges scraping the floor, could a European be crowned the next Mr O??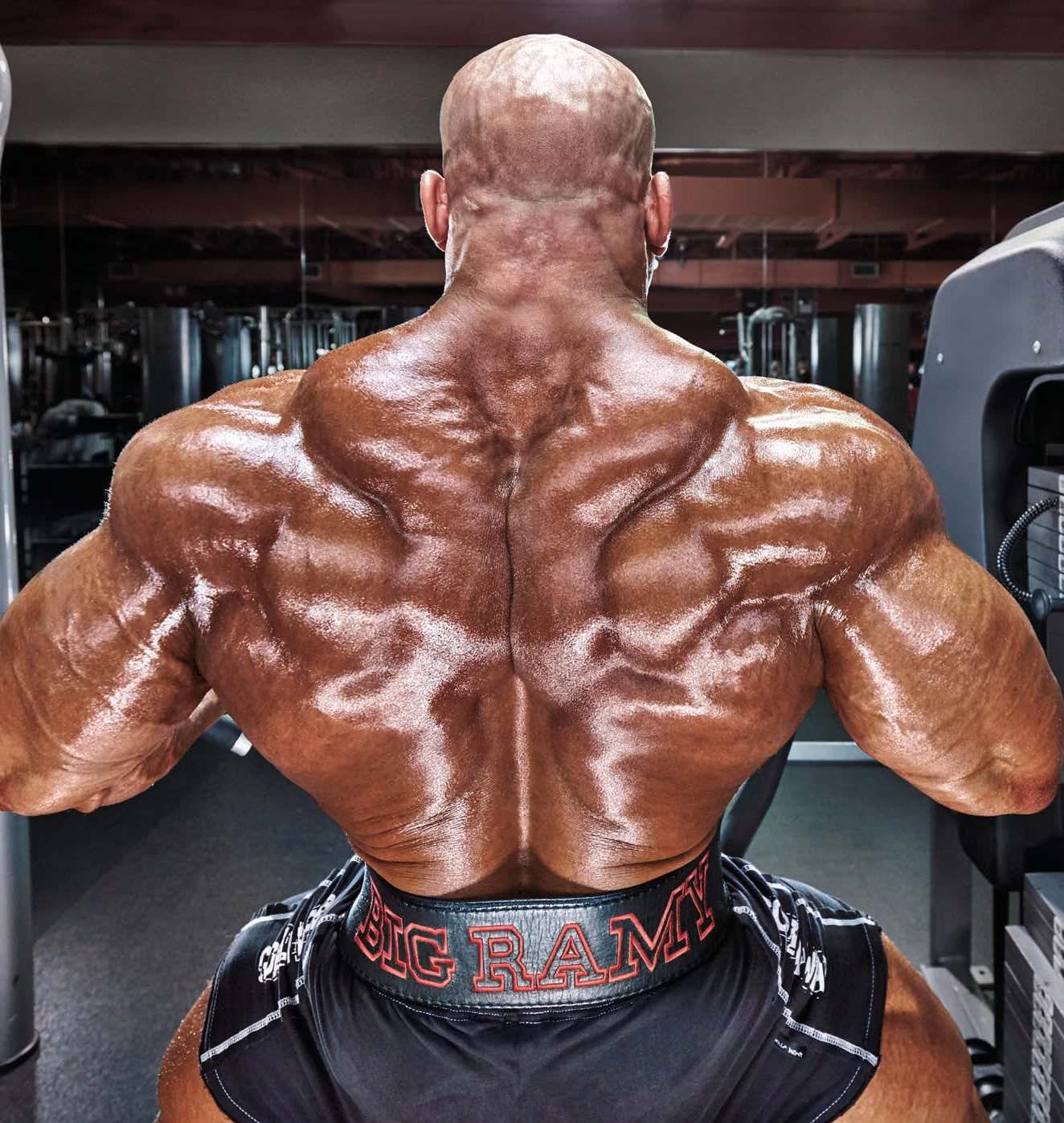 THE TURNING POINT
If Elssbiay ends Heath's title run, it will be in no small part due to his back, including a rear lat spread striking for its impossible, light-obliterating dimensions that can figuratively swallow other competitors whole.
Surely, his approach to back training isn't likely to change course too much in 2018, as he settles in with his crew at the palatial Oxygen Gym in Kuwait City. There, as he has in the past, he'll surely lean on exercises that have brought him growth and cuts, including dumbbell rows, lat pulldowns to the front and to the rear, and seated cable rows and machine rows, among other mainstays.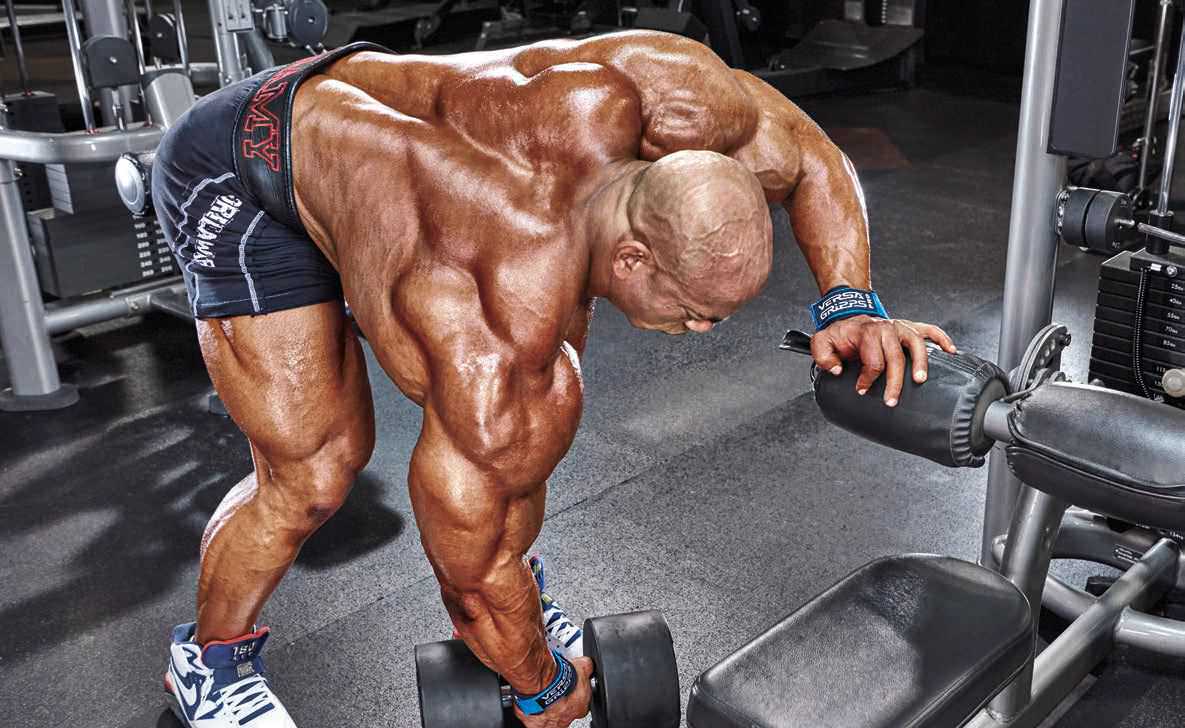 About three years ago, the Egyptian-born Elssbiay met trainer Ahmad Alaqi, who introduced a progressive approach to his back, chest, leg, and shoulder workouts. As Alaqi explained in 2015, "We vary the rep range from 15 to 6. Each week, we decrease the number of reps. So we start Week 1 with sets of 15 reps. Next week we go to 12 reps. The week after, 10, then 8, and finally 6. And then we go back to 15 and start over again." As the reps decrease, the weights rise over the five-week progression.
You can read up to 3 premium stories before you subscribe to Magzter GOLD
Log in, if you are already a subscriber
Get unlimited access to thousands of curated premium stories and 5,000+ magazines
READ THE ENTIRE ISSUE
July 2018