Are You Prepared?
Fancy Fowl
|
September 2017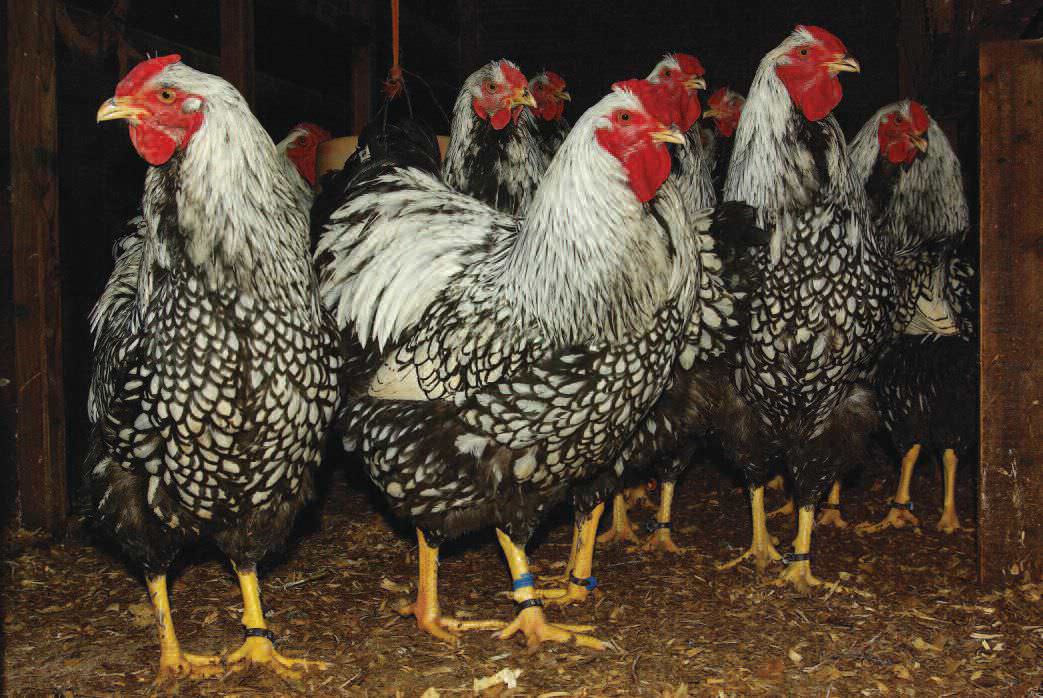 The Bird Flu situation in late December last year really rocked fanciers' worlds, no doubt affecting their breeding plans for 2017. And poultry keepers around the country were wondering why after several years without a problem it suddenly reared its ugly head again. It is cited as being due to 'migrating birds' but there has been a lot of migrating birds since 2005, seemingly without issue. One thing is certain - the fear in people's minds won't disappear easily, and it might take a while for confidence to return. There are, however, potential upsides, in that it has forced some people to reduce stock and focus on quality, and if the surge of interest in poultry is anything like it was in the years that followed the 2005 Bird Flu, then there is cause for optimism. While we hope there are no such outbreaks in the months to follow, we think it is important to be prepared, and spoke to some prominent fanciers to get their thoughts and feelings on the upcoming 2017 show season...
Keith Ashley:
Well, we are heading towards the back end of the year and rearing is in full swing, with hopes of a good showing season. However, thoughts of last year are still at the back of my mind when 'fowl flu' struck, bringing a lot of upset and misery to the poultry industry, and no more so than the many small flocks of pure breed birds that are kept by people who enjoy and devote their time to breeding and showing. So sadly, the fear of it coming back is always there, because when it does we are told that the birds have to be penned up: no free range, and away from contact with the wild birds as DEFRA has stated. And this is were the problems arise: where and how to house our birds and keep them in a healthy environment. And, as is the case with yours truly, the breed you keep may take a long time to mature and you are unable to sell or move on surplus birds. So as this seems to be ongoing I decided to keep my birds in a form of semi-intensive housing, by using solid, covered runs and small wire netting. I also used a roll of the fine mesh 'windbreak screening' and this keeps the winds off but lets rain through. This can easily be fastened to any wire netting and when the all clear has been given, can be taken down and used again if needed. Plus it helps to deter foxes, which is a bonus. I called as often as needed this year, to keep my stock at a more manageable level. This stops overcrowding, which can be a major issue (as proved with the commercial flocks), and keeping visitors to a bare minimum. I only allowed visitors if I knew they are coming from a clear area, as all my birds and pens are in a fenced compound, so as the new year emerged and other cases were reported I had a small foot bath with disinfectant by the gate.
Tom Newbould:
The Bird Flu was a time of much anxiety and trepidation for all poultry keepers. Most of my birds are inside in sheds or covered, bird-protected runs so practically it did not affect me as much as others who had massive disruption. However, as a fancier who breeds for the National and Federation, where the birds give me so much pleasure, it definitely had a psychological, depressing effect, as I faced the prospect of the most exciting part of my hobby possibly not being held, reminding me of the previous time when the National was cancelled. I would never have given up breeding my Barred Rocks, but the thought of "What's the point?" entered my head, as I could see how the issue could be ongoing if the politicians and media reacted in a certain way. I decided to start breeding as normal. I feared greatly for all our shows and saw the fears expressed on Facebook, and the problems people were having. For those in exclusion zones I really felt for, it must have been a terrible experience, and also for my friends and fellow fanciers affected.
As a Poultry Club Council Member, I was fortunate in respect of being party to news from liaison with DEFRA and the various communications firsthand. We were very fortunate to have Lee Grant and Jed Dwight at the forefront of ensuring the Voice of the Fancy was heard in the decision-making process. I must also pay tribute to Grant who, as Editor of Fancy Fowl, showed his willingness to stand up for the Fancy clear from the start and kept up open communications with the Poultry Club at all times. It certainly brought home the importance of a strong Poultry Club and a strong Fancy Fowl working in unison with fanciers. Likewise on social media poultry keepers showed great resolve in helping and advising one another, which shows that the true spirit of fanciers is indefatigable in these situations and dealing with adversity.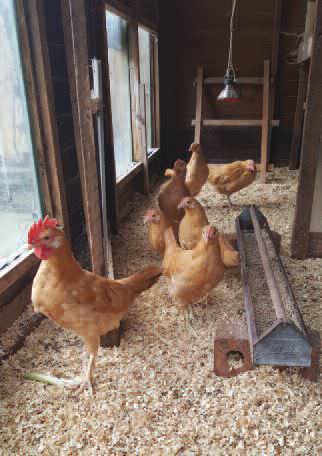 Hazel Dickson:
Like many others, we truly hope that the avian flu restrictions aren't required again, but should they be needed we have made some prearrangements just in case. We've cut back on our numbers to focus on our key breeds and specific lots. There is the opportunity to enclose all of our lots if needs be. Our local joiner has also again provided us with a roll of the fine scaffolding netting which was so useful last winter. Should it be necessary, we're ready to act promptly and am sure that it will be easier in many ways as we will be familiar with what is required.
Peter Watkinson:
You can read up to 3 premium stories before you subscribe to Magzter GOLD
Log in, if you are already a subscriber
Get unlimited access to thousands of curated premium stories, newspapers and 5,000+ magazines
READ THE ENTIRE ISSUE
September 2017