Notes From The Edge
Emirates Man
|
September - October 2017
As Idris Elba returns to the big screen in Palestinian director Hany Abu-Assad's The Mountain Between Us, Emirates Man examines what makes the English actor such a compelling talent
Idris Elba looks nothing less than beaten. It is well below freezing on the border of Alberta and British Columbia in Canada, and his character has just endured a plane crash in the mountains. He's hauled fellow survivor Alex, played by Kate Winslet, out of ice-cold water and now has to drag her across a frozen wilderness. The Revenant surely has nothing on this.
And if anyone suspects that Elba was, in fact, cooped up in a slightly chilly London warehouse, acting in front of a green screen, nothing could be further from the truth. For The Mountain Between Us, Palestinian director Hany Abu-Assad flew Elba and Winslet up to the top of a frozen mountain range by helicopter and let them get on with the business of making the film in situ. His reasoning was simple. "I didn't want a wimp," the director said. "I wanted a man. So I cast Idris."
"It was very important to The Mountain Between Us that we shot it in such difficult conditions," Elba agrees. "Because we actually got to experience the conditions that the characters would have had to endure. I think the coldest day was minus 38 if I remember rightly – and believe me that is cold. Full credit to the mountain safety experts who were doing tests for months before filming started to make sure everything was as safe as it could possibly be."
But the edginess that Elba brings to a role is always present, even if, as an actor, he's not in any real danger himself. It's the quality that sums up his allure. Right from his breakthrough role as drug kingpin Stringer Bell in one of the 21st century's most influential television series, The Wire, Elba has had that invaluable and attractive acting commodity in spades: presence. In Luther, the entire show is predicated on his obsessive, borderline genius detective being both believable and dangerous. And in Mandela: Long Walk To Freedom (2013), he makes the iconic South African president both stately and beautifully human.
Elba is always watchable, not least because filmmakers and audiences alike know that they get total commitment from the 44 year-old Londoner. For all the complaints about this year's adaptation of Stephen King's The Dark Tower, most critics mourned that it was a misuse of the actor's talents rather than laying the blame at his door. And it's fair to say that if it wasn't for the way Elba perfectly judges and balances his character's fears and hopes in The Mountain Between Us, it would be a far less compelling movie.
The gritty determination to portray the elements as they really were lends the film a sense of reality it might not otherwise have had. "I was attracted to a great director, great writing, and a chance to explore a really interesting character," he says of a movie that has Rogue One: A Star Wars Story writer Chris Weitz on screenplay duties.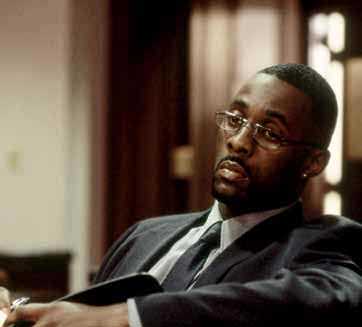 Of course, such a minimal cast – mainly Elba, Winslet and a dog – does offer a different kind of acting environment to being part of a huge blockbuster like Thor, in which the actor plays the sentry of Bifröst Bridge, Heimdall. Working in Queensland, Australia, must have been a more comfortable shoot, but Elba saw carrying an entire film with one other person a proper acting challenge rather than a lot of hard work.
"That was one of the most appealing aspects of the movie for me," he explains. "The fact you had these two strangers who just happened to be on the same flight – and the next thing these total strangers are completely dependent on each other."
You can read up to 3 premium stories before you subscribe to Magzter GOLD
Log in, if you are already a subscriber
Get unlimited access to thousands of curated premium stories, newspapers and 5,000+ magazines
READ THE ENTIRE ISSUE
September - October 2017