Kyler Murray - Will Past Be Prologue For The Possible Top NFL Draft Pick?
ESPN The Magazine|May 2019
Sizable expectations? Kyler Murray's got a few: go No. 1 in the draft, become a franchise player and—oh yeah— completely blow up decades of doctrine about short quarterbacks.
You'd think the NFL, the corporate and cultural behemoth of American sports, would have a set of rules governing the attributes of a franchise quarterback.
You'd think, 100 years into this thing, it would have a stone-scroll template that determines how it chooses the young men who become the most exalted and fetishized athletes in the game.
You would be wrong—not that it doesn't try. Oh god, how it tries. It has the combine and the pro days and the interviews and the individual workouts and the jumps and the leaps and the shuttles and the endless measuring and the computerized timing and whatever else it can think of to analyze a human being within a centimeter of his life. And yet, when it comes to what's important and predictive as it pertains to a presumptive franchise quarterback, your guess is probably as good as theirs.
History shows us he can be slow. He can be weak. He can be dumb. He can be a bad teammate. He can even combine a few of those at once and still get drafted before the first bank of commercials. But as the NFL defined itself as America's favorite pseudoreligion, and as the dumb and the weak and the slow cleared the underbrush for future generations of dumb and weak and slow, there remained just one thing a quarterback couldn't be: short. Football's merchants of speculation might argue about Wonderlic scores, hand sizes and the pitfalls of a country-club background, but they all view short the same way: quantifiable and damned obvious. Short can't hide.
Being tall excuses just about everything. If he's 6-4 and dumb, they'll call him football-smart. If he's 6-4 and slow, they'll tout his real or imagined ability to move in the pocket. If he's 6-4 and weak, they'll change his diet and point him toward the weight room. If he's 6-4 and a bad teammate, they'll surround him with veterans who can fix that right quick. Every flaw can be worked around or compensated for or beaten out, organizationally speaking. Except height.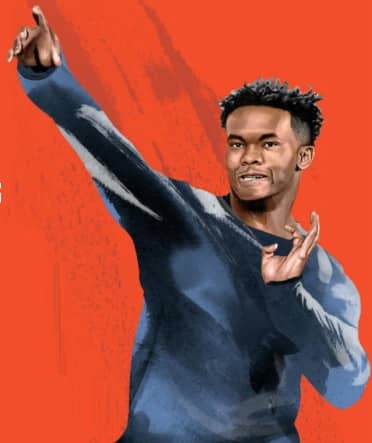 Oklahoma's Kyler Murray measured 5-10 1/8 at the combine, and the number was reported as an achievement, maybe even a defining moment in the Heisman Trophy winner's career. He is small, not just for a quarterback but for a high school point guard. And yet the Arizona Cardinals just might make him the first pick of the 2019 NFL draft.
How did this happen? Did the NFL's thinking change? Or is Kyler Murray that rarest of humans—the kind who can change the NFL's thinking?
MURRAY IS MANY things other than short. He is wickedly fast, smart, strong and slightly mysterious. He throws the ball with both ease and a force that can be measured audibly. He possesses an undercover agent's awareness of his immediate surroundings and a distant reserve that is easily—and inaccurately, according to those who know— taken for cold detachment.
Some of the stories seem to border on the apocryphal. He is so fast that his center at Oklahoma, Creed Humphrey, swears there were times he would block on a quarterback draw and "feel the wind coming off him when he'd go by." At the risk of further hyperbole, Murray's athletic ability might be generationally transcendent. By the end of April, he will be the only person ever drafted in the first round in both Major League Baseball (ninth, by Oakland, in 2018) and the NFL. The Athletics gave him a $4.7 million bonus and projected him to be their star center fielder of the future. They also gave him their blessing when he said he wanted to play one more year of football at Oklahoma, which he turned into 4,361 yards passing, 1,001 yards rushing and that Heisman. The Athletics' generosity came with a cost; now he's someone else's quarterback of the future. (Unless, of course, they return with the offer of a major league contract that might be lucrative enough to change his mind one more time. Baker Mayfield got $32.7 million guaranteed as last year's No. 1 pick—the A's could double that if they choose.)
You can read up to 3 premium stories before you subscribe to Magzter GOLD
Log in, if you are already a subscriber
Get unlimited access to thousands of curated premium stories and 5,000+ magazines
READ THE ENTIRE ISSUE
May 2019