Bryce Harper Is One Very Big Deal
ESPN The Magazine
|
April 2019
He's baseball's best-known face and now its richest player. In this exclusive interview, the All-Star talks rejecting $300 million, recruiting Mike Trout and becoming a Phillie for life.
Bryce Harper is sinking deeper and deeper into the couch, like a handful of loose change. The sky outside this luxury waterfront condo somewhere in the vicinity of Clearwater, Florida, is the color of faded denim. A few feet from the windows, pelicans interrupt their lazy glides by tucking their wings and firing their bodies, kamikazelike, into the bay.
Harper has deemed today the first day he can relax and consider the enormity of what's taken place in his life over the past few months. His wife, Kayla, sits next to him, and there's a dazed vibe in the room, as if a major storm blew through and nobody can summon the energy to take inventory. It sounds strange to suggest they need to recover, since Harper's story over those recent weeks is based on the central notion that he has done so little: not signed a free agent contract, not met with team after team after team, not arrived at spring training until the first day of March. Like those patient birds outside the window, he floated freely for a long time before diving headlong into a 13-year, $330 million contract with the Phillies.
But now that he has done something, and now that his Phillies gear hangs in his locker a few miles away—and will remain hanging there for 13 springs, thanks to his for-better-or-worse, no-trade, no-opt-out contract— this feels like a day for big thoughts, for trying to wrestle with the weighty questions and deeper meanings of a 26-year-old who just made the decision of a lifetime.
The moment was foretold, of course. When he was 9, he told his father, Ron, that he was going to be the No. 1 pick in the draft. He left high school after his sophomore year and played a year at a junior college to fulfill this prophecy. Ever since he was called up to the Nationals at 19, today was seen as a foregone conclusion: Bryce Harper, a free agent at 26, would demand and receive the most lucrative contract in American sports history.
"During the seven years I spent in DC, all everybody talked about was me going somewhere else," Harper told The Magazine in his first extensive interview since signing with the Phillies. "From the day I signed, it was: 'He's going to the Yankees'; 'He's going to the Dodgers'; 'He's going to the Cubs.' I didn't want to hear that. I was in that city, and I wanted to be in that city. So now I'm just so happy that I'm able to sit here right now and say I can play until I'm 39 years old and I don't have someone sitting around the corner saying, 'He's going to go here next.'"
Washington, where Harper was an MVP, rookie of the year and a six-time All-Star, made a 10-year, $300 million offer in October. "I grew up in front of those fans and that city, and I enjoyed every minute of it," Harper says. "But I didn't know if I fit into their plans. About $100 million of that contract was deferred 'til I was 65 years old." He stops and turns his palms to the sky in disbelief. Few people can turn down a $100 million retirement fund; Bryce is one. "It's like, 'What does that do for me? What does that do for my family?'"
From there, the offseason got weird. Through the silence of the winter meetings in his hometown of Las Vegas, through the holidays and the start of spring training— nothing happened. It was clear from the beginning that a majority of teams—those that didn't see the need or simply didn't care—would sit it out. Still, the torpor was stunning. One of next year's top free agents, Nolan Arenado, signed before Harper.
In the end, just six teams held meetings with Harper and only three—the Phillies, Dodgers and Giants—stayed relevant through late February. But in a parallel world of weirdness, Harper's fame grew. The longer it lasted, the more his story seeped outside sports. Can you believe a ballplayer turned down $300 million? The saga reached Peak Bryce on Feb. 26, when the Twitter feed of the band Smash Mouth made headlines with an unhinged, unsubstantiated screed about a fracture within the Giants' front office. Ownership was all-in, Smash Mouth said, but new president of baseball operations Farhan Zaidi wasn't. Amazingly, insiders with direct knowledge say the tweet caused Zaidi to refute Smash Mouth—half-jokingly—during the team's final face-to-face meeting with Harper.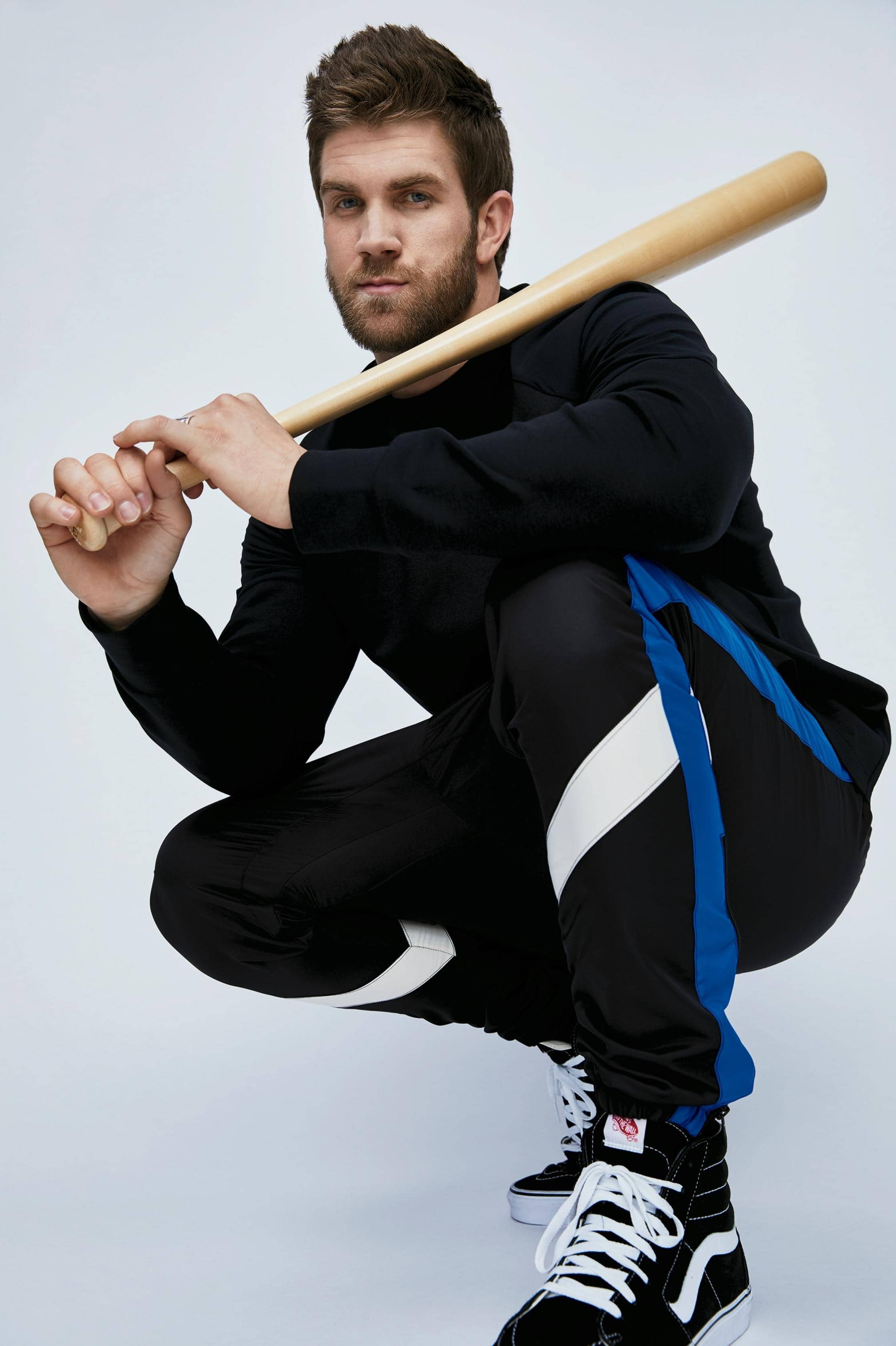 "It was fun to go through the meetings and feel wanted," Harper says, "but it was something I'll happily never go through again."
He tried to make it a normal offseason: workouts, Pilates twice a week with Kayla, batting practice with his dad. He added one goal: to stay away from the "news."
You can read up to 3 premium stories before you subscribe to Magzter GOLD
Log in, if you are already a subscriber
Get unlimited access to thousands of curated premium stories, newspapers and 5,000+ magazines
READ THE ENTIRE ISSUE
April 2019