A World Without Tiger
Cigar Aficionado
|
January / February 2017
What would have happened to the golf universe if Tiger Woods had never played the game?
On the 30th of December 1975, Eldrick Tont Woods was delivered into this world in Cypress, California. The son of a retired lieutenant Army officer and the Thai woman he met while on a tour of duty in Vietnam, Woods wasn't born with a silver spoon in his mouth, but he had a sensational swing, a precise putter and an insatiable drive in his DNA. He had the ultimate golf gene.
We all came to know him as Tiger, the nickname his father gave him. He was a product of his calculating father, Earl, and his passionate mother, Kultida, who nurtured their son with uncanny skill to become one of the greatest golfers to ever stride a fairway and lift a trophy, dozens of them. He won 14 majors and transformed the game.
For more than two decades Tiger Woods has been the story of golf, his every move, every stroke chronicled. There have been plenty of other great players during Woods' time— Ernie Els, Phil Mickelson, Greg Norman, Nick Faldo, Vijay Singh—though none with Woods' extraordinary candlepower. He has been his sport's supernova, its calling card, its driving force, its face.
Yet so often over the last few years, Woods' bright light has flickered, dimmed, gone dark. Injuries, the consequence of millions of violent swings since his early teenage years, have devastated his body and destroyed his game. Back surgeries kept him out of golf altogether for a year and a half, and he returned to play in early December, as this issue went to press. Scandal has tarnished his reputation as a one-time role model.
Despite all the spin to the contrary, the game hasn't been the same without him.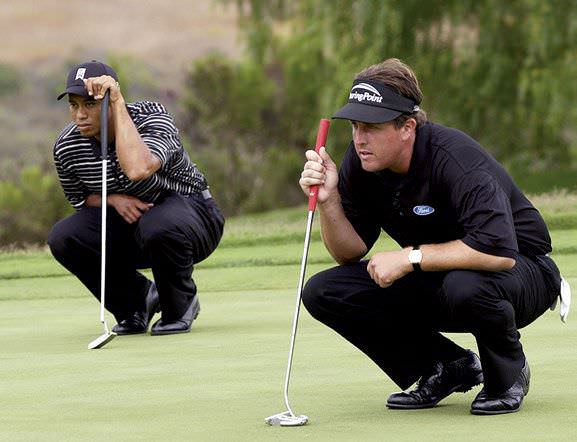 But what if the game never had him at all? What if Earl Woods hadn't cut down a golf club and handed it to his son before he was even two years old? What if Kultida Woods hadn't installed her young son's intense drive and singular purpose? What would golf have been like as it crossed from the 20th to the 21st century?
"He is the only living player to win 79 times, and only one player has won more," said Tim Finchem, shortly before he stepped down as PGA Tour commissioner in October, whose reign corresponded with Woods' career. "He's the only active player to win 14 majors and only one player has won more. I love Jack Nicklaus beyond belief, but I have to put Tiger down as the greatest player to ever play.
"And the way he did it, and when he did it, when more and more good players were coming along, was incredible. It lifted all boats."
Tiger lifted, rowed and powered all boats. His was the hydroplane that rooster-tailed across the sports landscape and everybody and everything about the game of golf followed in his wake.
But suppose he hadn't come along at all. Suppose instead of a golf club he picked up a baseball glove or a tennis racket. Suppose instead of pounding the heck out of his fellow professionals on the course, he pounded the books and became a software engineer, a doctor, a lawyer, a poet. What would have the golf landscape been like?
So we're going to play what if, and take a look at what Tiger did, and imagine what might have happened had he not done it at all. It's not all that simple, taking Tiger out of the PGA Tour equation. Woods has won 79 official PGA Tour events, including his 14 major championships. Only Sam Snead has won more Tour events (82), and Jack Nicklaus more majors (18). No player has ever won more money than Tiger, who has career winnings of more than $110 million. No player has ever occupied the world No. 1 ranking for as many weeks as Woods, 683 in all.
So let's take all of these statistics out of his column, and see who would benefit. Let's imagine that Tiger never was Tiger. This is how the game might have played out.
Ernie Els
With no Tiger Woods, Ernie Els' sparkling career might have shown even brighter, potentially giving him six majors instead of four.
As Woods was thundering to a 15-shot victory in the U.S. Open at Pebble Beach in 2000, the most impressive performance in a major tournament in the history of the game, Els plugged along to finish second, tied with cigar-puffing Miguel Ángel Jiménez. With no Tiger, Els would have had a chance to win a playoff and his third U.S. Open title.
At the 2000 British Open at St Andrews a month later, Woods won his first Claret Jug by eight shots, the start of his Tiger Slam, where he won four consecutive majors, ending with the 2001 Masters. No Tiger, no Tiger Slam. But tied for second at St Andrews was Els and Thomas Bjørn. If Woods had not completely dusted the pair, Els would have gone into a four-hole playoff for the title and might have won his first Open Championship. (He did win two, in 2002 and 2012).
After that thumping, Els was philosophical. "I don't think if I had played my absolute best I could have beaten Tiger," he said at the time.
Els also finished second to Woods in three PGA Tour events, including a playoff loss in the 2000 season-opening Mercedes Championship.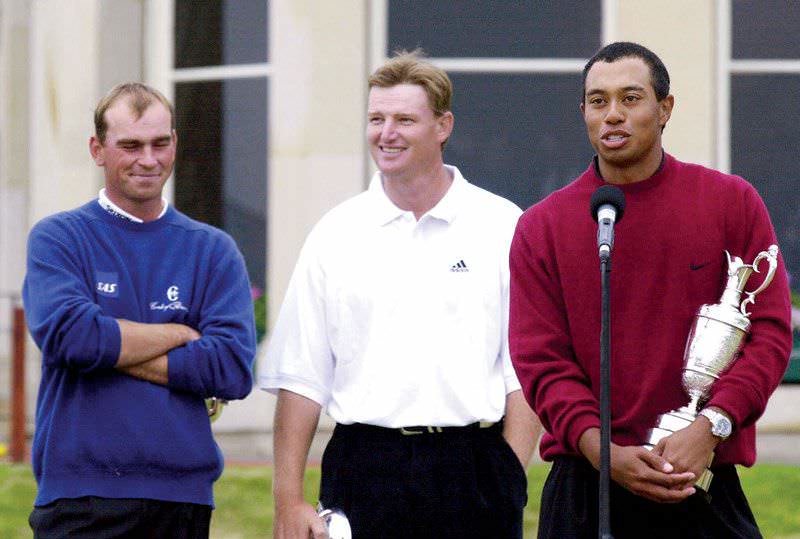 Phil Mickelson
You can read up to 3 premium stories before you subscribe to Magzter GOLD
Log in, if you are already a subscriber
Get unlimited access to thousands of curated premium stories, newspapers and 5,000+ magazines
READ THE ENTIRE ISSUE
January / February 2017