Women Who Trusted Their Instincts And Chose New Paths
woman & home South Africa|February 2020
In a crossroads moment, it can be hard to make that life-changing choice. These women trusted their instincts and chose new paths that led them to better places...
' I finally got my health on track'
Mikie Monoketsi, 41, lives in Randburg and has a 14-year-old daughter, Danielle. She is a fitness entrepreneur and the founder of Mama's Spices & Herbs, a holistic health and wellness store.
"On an especially dreary day in early 2012, I found myself looking in the mirror and feeling totally dissatisfied with my reflection. I didn't recognise the figure staring back at me, and was shocked at what I'd let myself become. In that moment, I knew it was time to make a major lifestyle change.
My issue with my health started years before when I lost my dad when he was just 44 years old. I felt cheated out of so many memories with him, and found consolation in comfort food. Fast forward several years and I was a busy working mom, struggling to shake the baby weight, running a demanding call-centre business, and leaning a little too heavily on convenient fast-'food takeaways, preservative-packed ready meals, and that post-work glass of wine to calm my nerves. Needless to say, I wasn't looking or feeling my best.
Then, in 2011 things fell a little further off the rails. My marriage was on the rocks and I lost the business I'd worked so hard to grow. Again, I turned to unhealthy lifestyle choices for solace. On that fateful morning in 2012, seeing myself in the mirror made it feel as though all the trauma was crashing down on me. I knew if I carried on eating badly and neglecting my health, there'd be serious consequences down the line.
My dad suffered with ill health and burnout before he passed away, and I had friends who died due to conditions like heart disease, high blood pressure, and diabetes. Determined not to head in the same direction, I firmly resolved to radically change the way I was living. Because my business had gone under, I'd sold my BMW and was living almost entirely on savings. It was a desperate time, and I vowed to get the one thing I could – my health – under control. The thought of walking into a gym was daunting, so I researched exercises I could do at home without equipment. I started training twice a day, seven days a week, and was soon amazed by the number of squats, lunges and sit-ups I could manage. My daughter also helped where she could – we'd play catch in the garden, have skipping competitions, and power walk through the grocery store. I also changed my diet, eating more fresh veggies and fruit, and lean protein.
Exercise became a metaphor for my life: if I could do one more squat, I could push myself that little bit harder in other areas of my life. The discipline of working out taught me how to constantly revise my goals and strive for more than I'd previously settled for. It gave my life structure and, soon enough, even inspired the idea for my next business.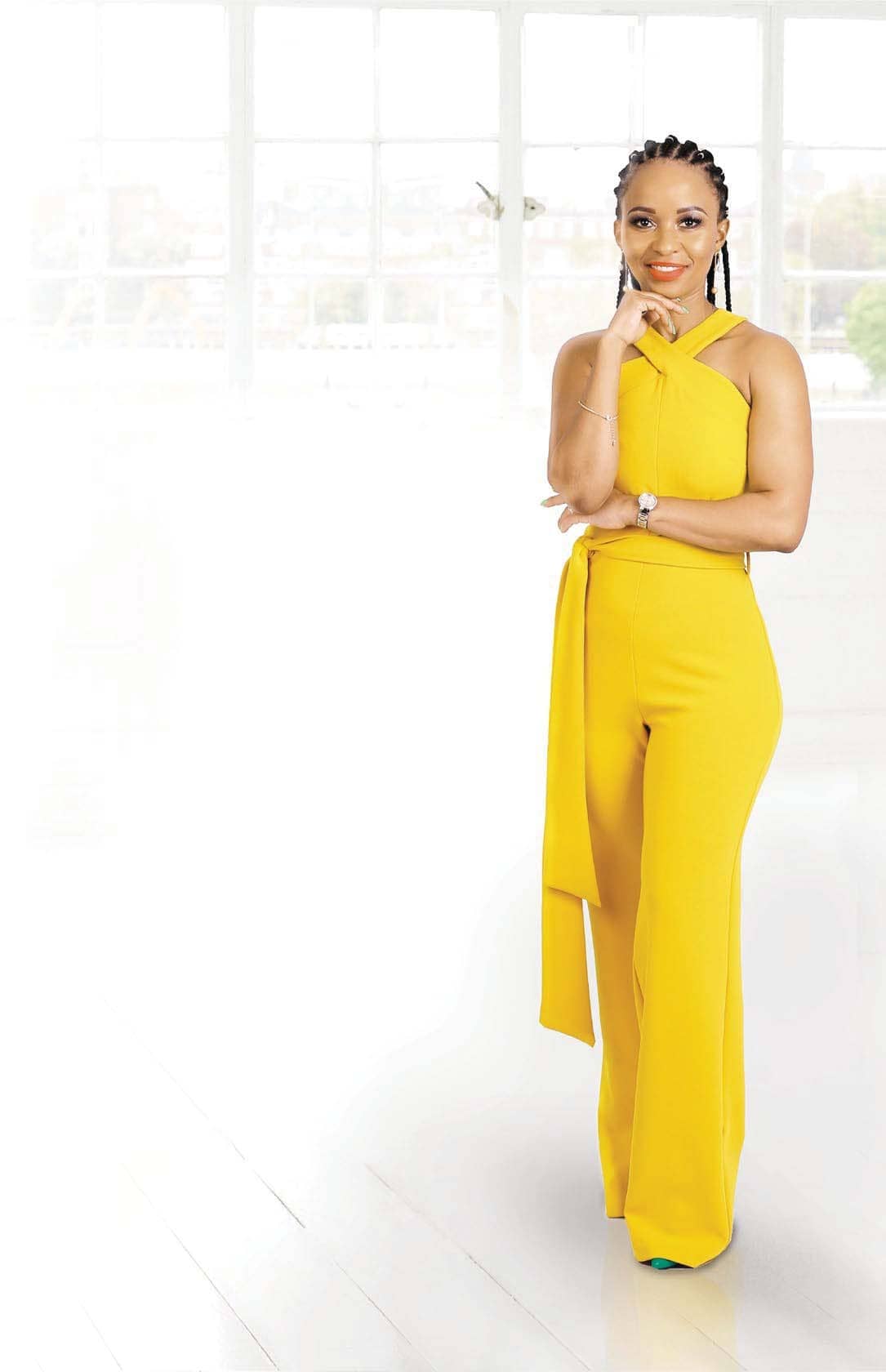 You can read upto 3 premium stories before you subscribe to Magzter GOLD
Log-in, if you are already a subscriber
Get unlimited access to thousands of curated premium stories and 5,000+ magazines
READ THE ENTIRE ISSUE
February 2020