A Dog's Life
go! Platteland
|
Spring 2020
What would a garden or cosy living room be without a dog – whether it works for its food or simply keeps its owner company? Artist and illustrator Piet Grobler* shares the insights he has gained over the years of living in South Africa, England and now Portugal.
Dogs as household pets were a strange concept in the Eastern Cape platteland where the late Afrikaans author Hennie Aucamp was raised in the '30s and '40s. Household dogs belonged in the city, and farm dogs were working dogs, he told me one day while we were chatting about cows and calves and dogs and cats.
This was also the case at Gretna, our farm in the Settlers area of the Springbok Flats in Limpopo, where there was always a commotion of at least six working farmyard dogs. "Pack" doesn't sound quite right when talking about tame dogs. Nor do some other descriptive English alternatives: kennel, cowardice, cry or litter.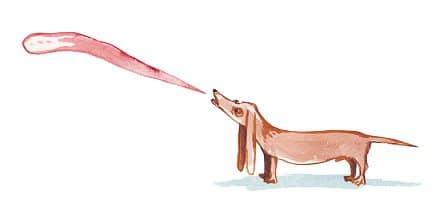 THE BRITISH are indeed crazy about their four-legged friends. Even in the countryside around the hills of Malvern in Worcestershire, where I once lived, most dogs I encountered were household animals – or, rather, good-natured friends of their owners' children. Workers? No. Only the sheepdogs worked. Everyone walked their dogs, but rarely would you know the names of the people you met on the mountain. They were simply "Rambo's dad", "Ollie's mom" or "Tessa's parents". We were known as "Alice's people".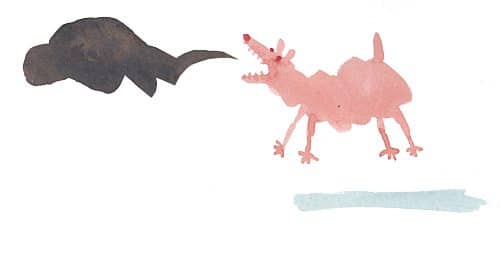 One could, of course, speculate about whether this indicates how much the English love dogs, or does it rather say more about their shyness when it comes to making friends with strangers and having personal conversations with them? A discussion with Rambo or Ollie or Tessa's owners, for example, would either be about the "dreadful English weather" or something or other regarding the dog. We knew everything about the dogs we met – sometimes intimate details – but mostly nothing about their owners.
The English would have found it strange that Gretna's dogs were organised into working teams. Two spent the day kennelled while the others caught rats, mice and snakes, and announced the arrival of visitors to the farmyard. At night, the day team moved into the kennels and the night shift took over their duties.
You can read up to 3 premium stories before you subscribe to Magzter GOLD
Log in, if you are already a subscriber
Get unlimited access to thousands of curated premium stories, newspapers and 5,000+ magazines
READ THE ENTIRE ISSUE
Spring 2020