Dining
Where Paris|September 2019
French Fare | Fusion | French Bistros | World Food | Vegetarian-Friendly
A Southern Voyage
One of the world's most magnificent restaurants, the Belle Epoque Le Train Bleu at the Gare de Lyon, will be hosting one of the most distinguished chefs in the south of France, Jean-André Charial of the Michelin two-star L'Oustau de Baumanière in Les Baux de Provence from September 11th to October 1st. Charial will be proposing a three-course 75euro menu that debuts with a composition of cooked and raw tuna with sieved egg, capers, lemon thyme and wild herbs from the garrigue, or countryside around Les Baux, and continues with red mullet filets with aubergines stuffed with Brousse cheese and sauced with basil pistou sauce. This profoundly Provençal feast concludes with some of the world's best rice pudding garnished with caramelised cashews. Even if you're not transiting the station on the way south to Provence, this menu is a wonderful opportunity to sample the cooking of a great Provençal chef in a truly sumptuous dining room. – Alexander Lobrano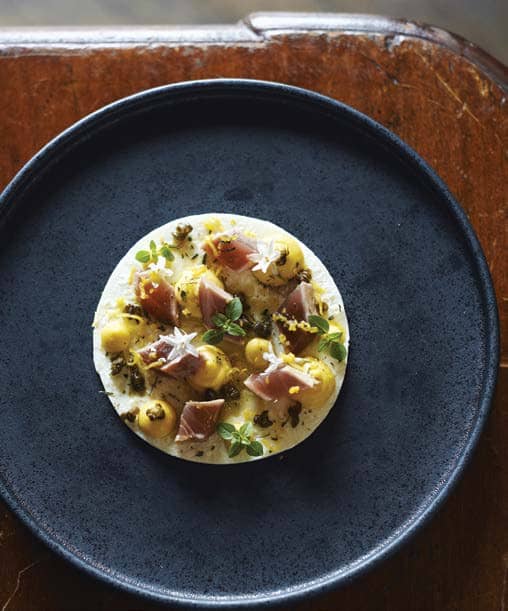 Le Train Bleu
Gare de Lyon, Place Louis Armand (12th), 01 43 43 09 06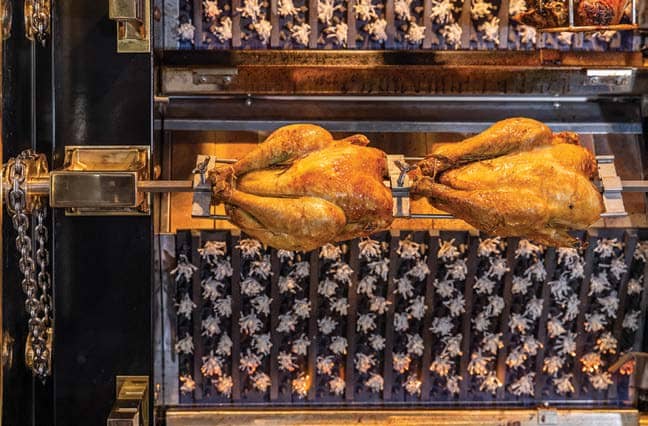 Sunday Roast Everyday
While so many restaurants that open in Paris go the modern route when it comes to cuisine, legendary restaurant Gallopin has opted for tradition, opening an annexe, La Rôtisserie Gallopin, and putting the spotlight on the savoir-faire of roasted dinners. The highlight here is the roasted chicken, weighing in at 2.2 kilograms, and it is ofcourse made to share, however, if you are sporting a less ravenous appetite, the menu also serves more reasonable individual servings. The menu is also kind to vegetarians and pescatarians with roasted sea bream and a deliciously creamy Tarbais bean dip on offer. The restaurant is open for lunch and dinner on weekdays, Saturday for dinner only and Sunday for lunch. – S.I.
La Rôtisserie Gallopin 40 rue Notre Dame des Victoires (2nd), 01 53 40 84 10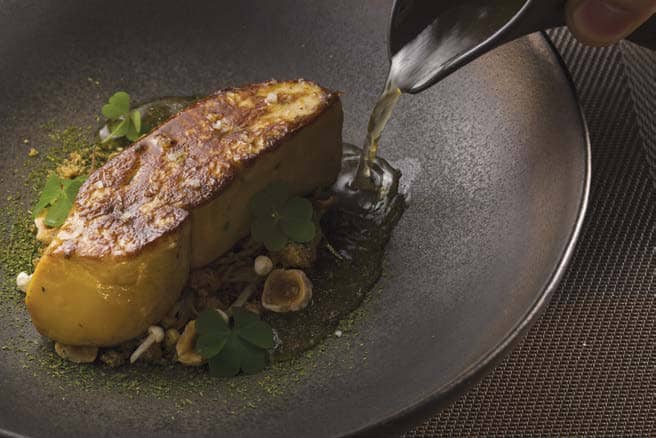 The South in Paris
In a cute courtyard, complete with a fountain ordered by Napoleon, is where Les Fables de la Fontaine sits quaintly. Resembling a charming address in the South of France, this fine dining restaurant is a beautiful introduction to French cuisine with chef Mehdi Karamane marrying fine produce and his savoir-faire to create delicate dishes without being too overpowering with an abundance of ingredients. The menu changes every season and could include dishes such as an original sweat pea chilled soup served with smoked mozzarella with a dash of mint and balsamic vinegar, or the steamed sea bass served with roasted zucchini and olives. The menu, however, does not include any vegetarian main dishes, with the chef admitting that with a menu of only five main dishes it is difficult to replace one with a vegetarian dish, although he is more than happy to put together a vegetable platter with an assortment of side dishes, leaving vegetarian diners more space for dessert. Desserts here include the rice pudding soufflé served with a caramel sauce and vanilla ice-cream, and the tempting Tanzanian chocolate dessert, which sees a rich chocolate cream served with a light hazelnut-flavoured sauce and pieces of caramelised hazelnuts. – S.I.
Les Fables de la Fontaine
131 rue Saint-Dominique (7th), 01 44 18 37 55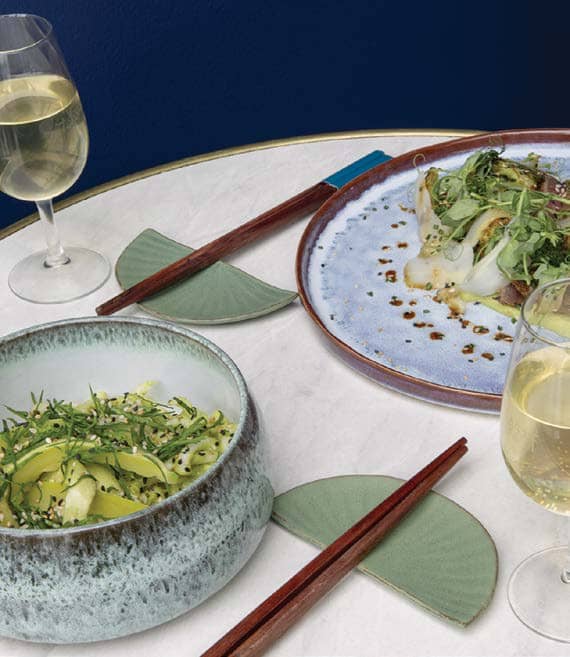 Fusion to Share
You can read up to 3 premium stories before you subscribe to Magzter GOLD
Log in, if you are already a subscriber
Get unlimited access to thousands of curated premium stories and 5,000+ magazines
READ THE ENTIRE ISSUE
September 2019