What to watch
What's On Dubai|What's On May 2020
50 movies you can stream in the UAE right now. How many have you smashed through?
The What's On team has selected the best of Hollywood, Bollywood and world cinema for you to enjoy during self-isolation. So grab the popcorn, dim the lights and put your phone on silent, because it's movie time.
STARZPLAY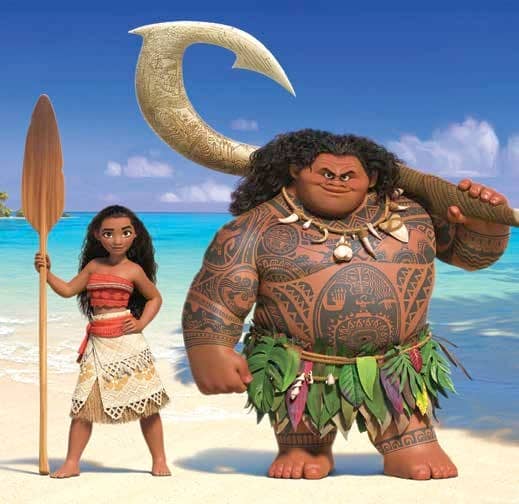 01. Moana (2016) FF This is the animated quest story of a young Polynesian girl (voiced by Auli'i Cravalho), chosen by the ocean to reunite the earth spirit, Te Fiti, with an ancient relic and halt a devastating blight on her home island. The titular character teams up with a disgraced demi-power, voiced by Dwayne 'The Rock' Johnson, and a wild-eyed scene-stealing pet chicken.
02. The Wolf of Wall Street (2013) NFF
Director Martin Scorsese deftly adapts the memoirs of Jordan Belfort, charting the rise and subsequent fall from grace of a Wall Street stockbroker (Leonardo DiCaprio). It's a rags to private yachts, wild excess, amorality and Lamborghinis – and then back-again – story.
03. Bad Boys (1995), NFF
Two Miami cops, Marcus (Martin Lawrence) and Mike (Will Smith), investigate a Mafia drug ring. The police's Internal Affairs unit uncovers a link to suggest that there's an inside man within the force, and following a botched sting operation, Mike and Marcus are forced to turn rogue and follow the breadcrumbs to ultimately bring down the nefarious criminal organisation.
04. Wanted (2008), NFF
Wesley Gibson (James McAvoy), a clerical worker who mistakes his superpowers for panic attacks, is recruited into a band of gifted assassins, by mysterious femme fatale, Fox (Angelina Jolie). Gibson is put through a gruelling training regime that largely ignores the established physics of ballistics. In the hunt for his father's murderer, Gibson uncovers dark secrets about the true nature of the assassin agency he's now part of.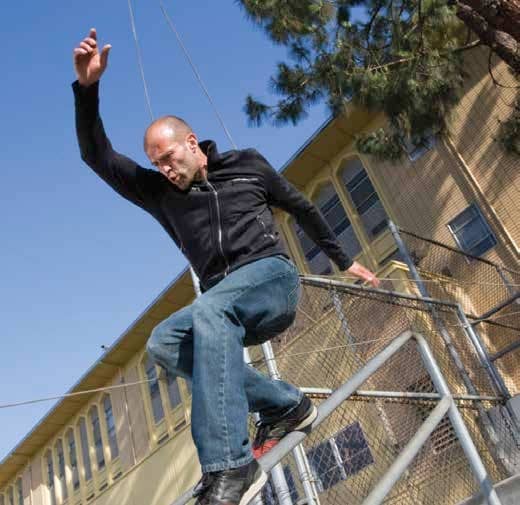 05. Crank 2: High Voltage (2009), NFF
Utterly ridiculous and highly enjoyable, this humorous action movie literally hits the ground running and doesn't offer a single moment of chill. Ex-hitman Chev Chelios (Jason Statham) must keep his artificial heart going with repeated electric shocks and adrenalin peaks, as he pieces together the series of events that lead to his cardiac conundrum.
06. Adjustment Bureau (2011), NFF
A cleverly penned sci-fi rom-com that sees a US Congressman (Matt Damon) battle against the physical manifestation of the architects of destiny (the Adjustment Bureau), in order to preserve a chance romantic connection with a dancer (Emily Blunt). The chemistry between the leading characters elevates this already brilliantly woven tale.
07. Coco (2017), FF
We're not crying – you're crying. In this tale of pure Pixar magic, a young musician crosses the bridge from the world of the living to the land of the dead. Along with his trusty street dog Dante, Miguel is in search of a long-passed ancestor who he hopes will provide answers about his own passion for music. An emotional score accompanies a screen filled with colourful feels.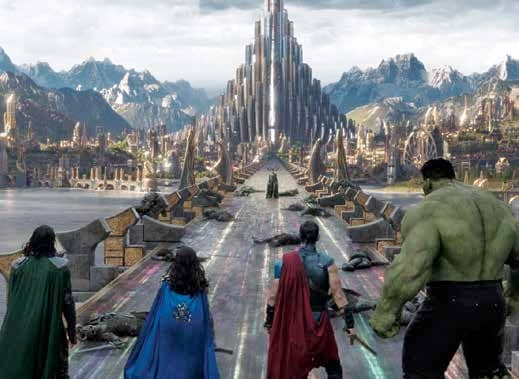 08. Thor Ragnarok (2017), NFF
Director Taika Waititi takes a beloved Avenger on a tongue-in-cheek ride across the Marvel Cinematic Universe. Only Thor (Chris Hemsworth) can defeat his evil sister, Hala (Cate Blanchett), and prevent Ragnarök, the prophesied fall of Asgard. This is a superhero movie that has plenty of time for comic relief and character development. Keep an eye out for director Waititi's superbly executed appearance as the deadpan alien, Korg.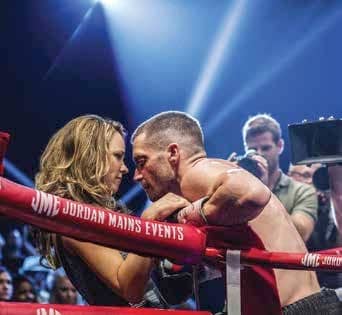 09. Southpaw (2015), NFF
A successful boxer (Jake Gyllenhaal) falls into a desperate spiral following a tragic incident. And we mean tragic… we're still haunted by it. Billy "The Great" Hope, must rebuild his life, his relationship with his daughter and career with spit, grit and the tutorage of ex-pro Titus "Tick" Wills (Forest Whitaker).
10. Inglorious B*sterds (2009), NFF
Set in occupied France during World War II, this Quentin Tarantino flick is a masterclass in character acting. American officer Lt. Aldo Raine (Brad Pitt) recruits a band of rebels to begin a guerilla insurrection against the Nazis. The gang is joined by fellow freedom fighters German actress and undercover agent Bridget von Hammersmark (Diane Kruger), and theatre owner Shosanna Dreyfus (Mélanie Laurent). Christoph Waltz's performance as SS Colonel Hans Landa in the movie's opening scene is one of cinema's finest.
11. Inside Out (2015), FF
There are two ways you can watch this animated feature. On a philosophical level, it's a narrative that deconstructs the ego, representing human emotions as individual entities. The movie asks big questions about the nature of identity and the pursuit of happiness. It's also incredibly fun to watch without the 'big brain time' element. Disney's trademark tight dialogue and characterisation make it just as enjoyable for the kiddlywinks.
NETFLIX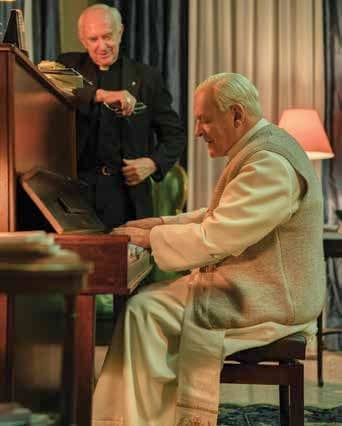 12. The Two Popes (2019), NFF
This movie is a dramatisation of a 2012 meeting between the then Pope Benedict XVI (Anthony Hopkins) and Cardinal Jorge Mario Bergoglio (who went on to become Pope Francis, played by Jonathan Pryce). Following the announcement that Bergoglio intends to resign as Archbishop of Buenos Aires, the critically acclaimed story wraps around discussions of duty and tradition between the two clergymen. Knowing the history of what happened isn't even that big of a spoiler, as the movie has a perfect final curtain that you probably won't see coming.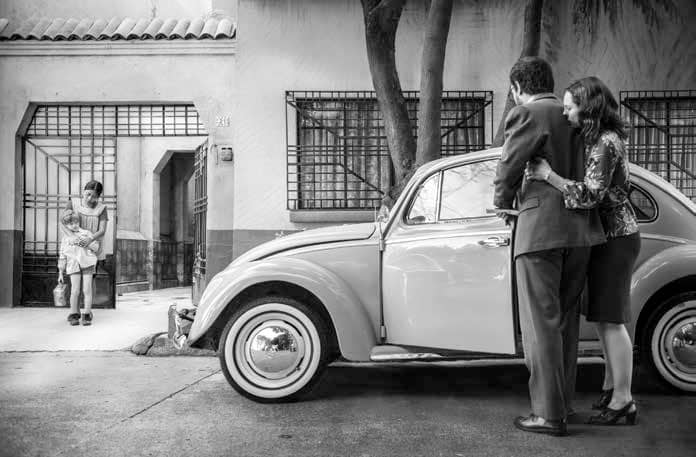 13. Roma (2018), NFF
A heartfelt triple-Oscar-winning Mexican drama that puts the life of live-in housekeeper Cleo (Yalitza Aparicio) under the microscope. Disclaimer: this beautifully realised movie scrubs at some pretty raw emotional nerves. Cleo must deal with the slowly unravelling fabric of the family she works for, as well as her own life-changing struggles. Fun film fact for you: The movie is a semi-autobiographical take on director Alfonso Cuarón's own early family life.
14. The Ballard of Buster Scruggs (2018), NFF
First time? A compilation of six loosely connected mini Westerns directed by the inimitable Coen brothers. Dark humour and delicious twists star in tall tales of bank heists gone wrong, prospecting woes, travelling shows, and singing gunslingers.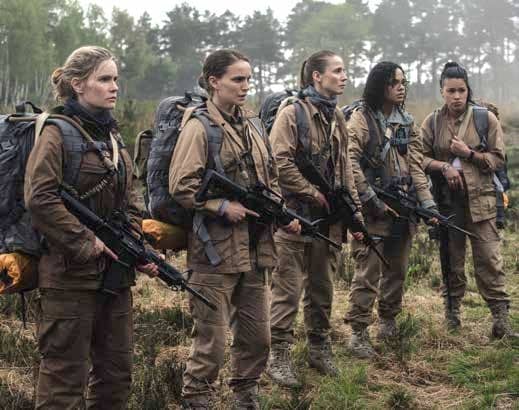 15. Annihilation (2018), NFF
This is one of those sci-fi movies that comes around every few years and breathes new life, and original ideas, into the genre. Lena (Natalie Portman) is a cellular-biology professor, who joins a team of scientists tasked with heading into a mysterious Earth-based phenomenon called 'The Shimmer'. Lena is driven by desperation to save her husband, who fell sick during a previous mission into the void, but the deeper her unit gets, the more bizarre this mysterious world seems to become.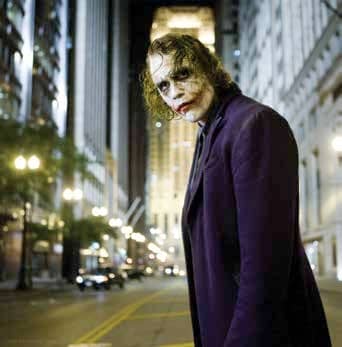 16. The Dark Knight (2008), NFF
You can read up to 3 premium stories before you subscribe to Magzter GOLD
Log in, if you are already a subscriber
Get unlimited access to thousands of curated premium stories and 5,000+ magazines
READ THE ENTIRE ISSUE
What's On May 2020