TOP DOGS TOGETHER
What's On Dubai|June 2020
There's a reason why dogs are man's best friend – and it's not just because we both love steak and exercise. Before you explore the following pages of pups looking for their furever home, What's On breaks down everything you need to know about owning a pet in the UAE
Sometimes the only thing that makes this crazy world feel like home is a semi-feral desert dog that watches you while you eat. And sleep. And go to the bathroom. The point is, having a dog changes your life. Fun fact: Dog people are fitter people. Take home man's best friend and you'll clock up to five hours of walking every week. Own a dog and you're on your way to building a stronger heart, living longer, and having access to stress relief on demand: just 10 minutes of playing with your dog leads to a dramatic drop in levels of the stress hormone cortisol. They offer companionship, help boost your mood, and, most importantly provide endless entertainment – just ask anyone who has been lucky to own a dog during quarantine. Of course, it's not all licks and belly rubs. Dogs will have a huge impact on your life and if you're seriously thinking about bringing one into your pack there's a lot you need to be aware of.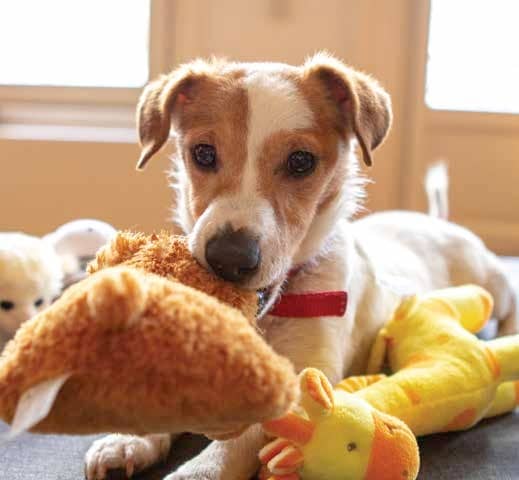 Chew on this
Say goodbye to sleeping in on Fridays. Your dog depends on you for food, exercise and toilet breaks and once you start them on a routine, they're going to be following it every single day. And no more eleventh-hour travel plans, either. Unless you have a mate who is cool with dropping everything to watch your dog – if so, can we have their number? – you'll have to arrange for boarding at least a week or more in advance.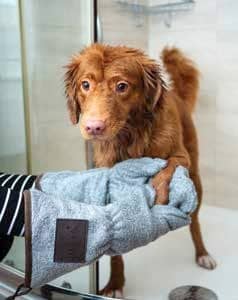 By getting a dog you are also committing yourself to something like 15 years of costs. Dog owners spend on average Dhs10,000 to Dhs20,000 minimum per year on their dog, factoring in stuff like food, flea prevention, treats and toys, day care, plus annual or one-off expenses such as neuter surgery, vaccinations, and pet insurance, as well as emergency vet bills, and pet sitting. In other words, if you want your dog to be healthy and happy (and they're family now so you want that more than anything in the world) you're probably going to be spending a fair bit.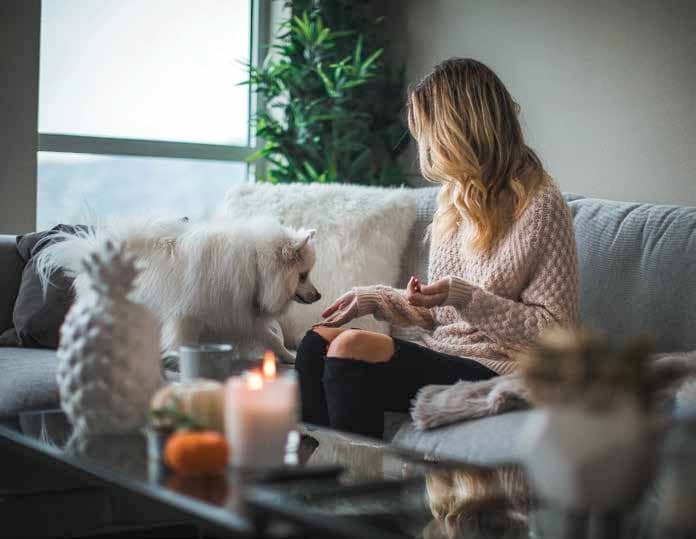 Finding the dog for you
Where you find your four-legged friend is a contentious matter, but if you really want a dog, then you should really want a rescue. The greatest thing about rescuing a dog (outside the sense of moral superiority) is that rescue mutts really are the best of all breeds, scientifically proven to be healthier than purebreds.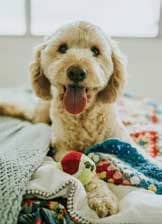 There are plenty of shelters around the UAE, such as K9 Friends (k9friends.com), SNIFF (facebook.com/SNIFF. MiddleEast), and Stray Dogs Umm Al Quwain ( facebook. com/straydogsUAQ), as well as dog-focussed Facebook groups like Dogs in Dubai who share pictures of dogs looking for new homes.
But with hundreds of dogs at the shelters to choose from, how do you find the right pooch for you? At K9 Friends, they make an appointment for you with one of their experienced homing staff. They also ask that new owners bring along everyone who will have daily contact with the dog and any dogs they may already have. They'll chat to you about your lifestyle and experiences so that they can suggest a good match. It's also possible that they suggest temporary foster arrangements so that you can experience life with a dog in your home first.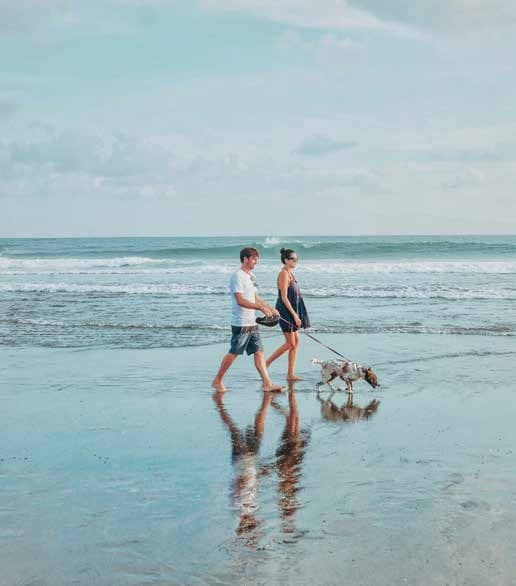 Preparing your home
You can read up to 3 premium stories before you subscribe to Magzter GOLD
Log in, if you are already a subscriber
Get unlimited access to thousands of curated premium stories and 5,000+ magazines
READ THE ENTIRE ISSUE
June 2020