ONE EVENING IN JULY 2008, FBI Special Agent B. J. Kang sat hunched over a desk with headphones on, listening to a phone call. It was dark outside, and he hadn't eaten dinner. His stomach growled. "Raj, you better listen to me," a woman said in a soft, breathy voice. "Please don't fuck me on this."
"Yeah," a male voice said.
"They're gonna guide down," the woman said. Guide down,Kang knew, was a common Wall Street term that meant the company was planning to announce that its earnings were going to be lower than expected— definitely bad news; the "they" was an $800 million Internet company based in Cambridge, Massachusetts, called Akamai Technologies. "I just got a call from my guy. I played him like a finely tuned piano."
"I'm short it, you know that, right?" the man said.
"I want you to be on top," the woman purred. "We need to be a team." She wasn't talking about sex, at least not this time. This was about money. "Let's just play this thing. Just keep shorting, every day."
Who was this woman? Kang thought to himself. She sounded cartoonishly conspiratorial. Kang listened and took notes. He was in the FBI's "wire room," a windowless den housing fourteen vintage Dell computers and an assortment of mismatched office furniture on the twenty-fourth floor of 26 Federal Plaza in lower Manhattan, home of the Bureau's New York field office. Along one wall was a metal shelf loaded with granola bars, Goldfish crackers, and Kit Kats—sustenance for the agents who spent hours there each day, monitoring live phone calls.
Listening to the wires was generally considered a crappy job, but Kang didn't see it that way. He understood it as a matter of patience; if you put in the work, it eventually paid off. A few months earlier, on March 7, a federal judge had handed Kang a gift, approving a wiretap application on the cellphone of a Wall Street titan named Raj Rajaratnam. Kang had been practically living in the wire room ever since, gathering evidence for a massive insider trading case. He wasn't in securities crime just to bust the seedy, small-time frauds he'd been working on for the previous two years. He wanted to take down someone big—someone like Raj—a significant player in the financial world.
The fifty-year-old co-founder of the Galleon Group, a $7 billion hedge fund, Rajaratnam was one of the more high-profile traders on Wall Street. Partly this was due to his size. Raj was obese and flamboyant, a man of outsize appetites. He liked to eat, and he liked to spend money, flying seventy of his friends to Kenya for a birthday safari and paying $250,000 for a Super Bowl party on Star Island in Biscayne Bay. Raj cut a stark contrast to Kang, the disciplined child of Korean immigrants, who was built like a block of concrete with black buzz-cut hair. Where Rajaratnam lived to schmooze and trade and brag about his exceptional skill at every opportunity, Kang was a quiet, tireless worker who spoke only when absolutely necessary. Even his closest colleagues at the Bureau hardly knew anything about him.
Six days after that phone call, Kang watched as Akamai announced to the world that its next earnings release was going to be a disappointment. Its stock dropped from $31.25 to $23.34 overnight. Raj, who was short 875,000 shares, made over $5 million in a week. The woman who gave him the tip, a trader named Danielle Chiesi, made $2.5 million. Kang wanted to know where she had gotten such valuable intelligence about what Akamai was going to do, so he subpoenaed her phone records. He could see, looking over her call logs, that she had spoken to a senior executive at Akamai just before she passed the information on to Raj.
"You did it in such a classy way," Rajaratnam told Chiesi afterward, when he called to thank her for the tip. "The way you worked the relationship."
Chiesi sighed. "It's a conquest."
Rajaratnam had been caught on tape doing something that was clearly illegal: getting confidential, inside information about Akamai, trading on it, and making a profit. There was no code or innuendo. All the pieces were laid out perfectly, ready to go into a criminal complaint: The call came on the night of July 24; Raj shorted 138,550 shares the next day, betting that the stock was going to go down, and he kept shorting more until the news came out on July 30. Based on that evidence alone, one of the most successful traders on Wall Street was probably going to jail. Kang could feel himself growing excited. If Raj and Chiesi were trading on inside information so casually and openly, there had to be others doing it, too.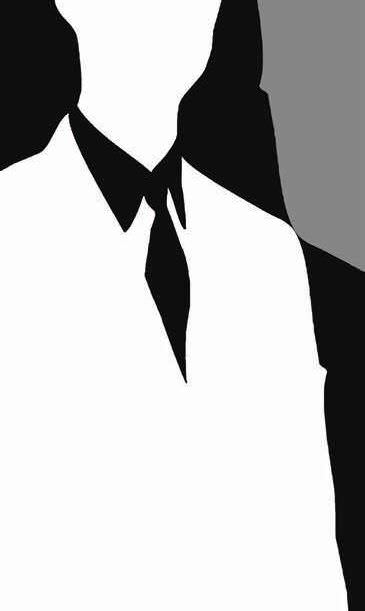 Rajaratnam's phone line was usually busiest in the morning, right around the time the market opened, and Kang made a point to get in early and listen. Raj would call his friends and acquaintances, casting around for dirt. Some of the people he exchanged information with were former classmates from Wharton who were now out in the world running technology companies or hedge funds. Many of them were on his payroll. Kang watched as Raj collected information about upcoming earnings announcements and takeover offers that hadn't yet been disclosed and used it to make millions of dollars trading stocks. Within a few months, Kang had wires going on Rajaratnam's friends, too.
He and the other FBI agents on wire detail were shocked by what they were hearing. Was this normal behavior on Wall Street? Was inside information that easy to get? They had become accustomed to finding corruption in the financial industry, but these interactions were so blatant, so obviously illegal, and seemed to extend in every direction. Each time they discovered one insider trading circle, it would overlap with another, and they'd have a whole new list of suspects to go after. The problem was bigger than Raj. It was a large, complicated network.
As the agents listened and studied phone records and interview notes, one hedge fund kept coming up: SAC Capital Advisors. Kang decided to look into it.
The sign for the Embassy Suites in South San Francisco loomed overhead as B. J. Kang steered the midsize rental car out of the parking lot and drove south, toward Cupertino, pulling up about forty minutes later in front of a three-bedroom house on a quiet street. He and his partner, who was sitting silently next to him, had spent a good part of the previous night rehearsing the different scenarios that might take place once they arrived at their destination and knocked on the door. What if the person they were looking for wasn't home? What if he told them to go screw themselves? What if he had a gun? It was unlikely, but they had to be ready for every possibility.
It was April 1, 2009, and the sun was setting. Kang and the other agent—Tom Zukauskas, whom Kang referred to as his "wingman"— exited the car and strode up the front walk. They knocked on the door. A dark-haired man appeared.
Continue Reading with Magzter GOLD
Log-in, if you are already a subscriber
Get unlimited access to thousands of curated premium stories and 5,000+ magazines
READ THE ENTIRE ISSUE
Issue 60