When It Comes To Age, There's No Deadline…
Verve|October - November 2019
Three authors convince the columnist that when it comes to age, there's no deadline…
You're 40? Oh my god! Such an aunty you will become now."
"You're 35 and no kids! What happened?" "At 37, you decided to do something with your life. Were you bored? Wasn't raising kids enough?"
Age. We say it's nothing but a number. Yet it is. More so when you are a woman in India. It is as though everything is predetermined and revolves around a number. Get married by a certain number. Do the right thing and produce children by a certain number. Take care of the family — for this one there isn't a specific age; it's meant to be an almost lifelong 'job'. But, yes, things are changing. Slowly but surely. I am then compelled to compare what happens to a cishet man in this country, though you probably already know the answer. Men get naughty at 40. Men have no constraints when it comes to age. For them, it is, indeed, nothing but a number.
I love reading, a fact that has been established by now. I devour books, and most of the writing I love happens to be by 'older' women. These days, more by design and choice than anything else. As I read these books, I never did ask myself how they came to be. What was the process? When were they written? At what age were the authors published? Why did it take them the amount of time it did to get published? Was it deliberate? Did they simply start writing late, or was there more to it?
I was lucky enough to have a conversation with Shanta Gokhale, Sukanya Venkatraghavan and Kiran Manral — women who have, in their own ways, changed the fabric of Indian literature. The first started offat 56, the second at 42, and the third at 40. But, honestly, age had nothing to do with it. The fact of the matter is they just did what they had to and continue to do so. Between the three of them are decades of experience, and the authors are a testament to how much can be achieved after a 'certain age', contrary to the popular belief. They have not only broken perceptions and stereotypes but also risen above expectations, age be damned.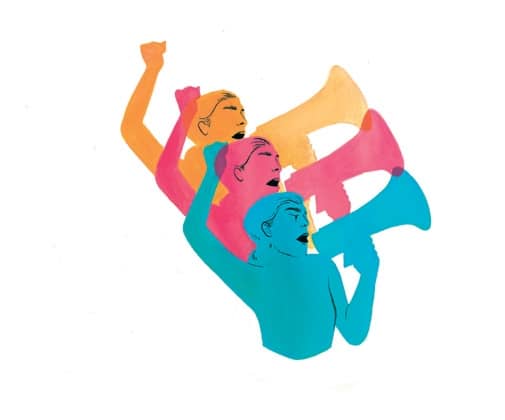 Shanta Gokhale (SG): I believe if the writing is good, there's a publisher willing to publish it. Today, there are distinct niches for different kinds of writing. Publishers have more or less clear profiles. You need to send your work to the right one for it to be considered. Some pretty bad writing (according to literary standards) not only finds publishers but readers too. I doubt that the age or gender of the author matters. I'm not sure it ever mattered. Age matters largely when the product has a visual element, which writing does not have.
You can read up to 3 premium stories before you subscribe to Magzter GOLD
Log in, if you are already a subscriber
Get unlimited access to thousands of curated premium stories and 5,000+ magazines
READ THE ENTIRE ISSUE
October - November 2019