Beginning an eight-day road trip down the Albanian Riviera in Tirana, the capital city at the heart of a post-Communist awakening, prepares New York-based Aalika Mahindra to traverse the country's particular sociopolitical arc and her own progression as a traveller
Before I touched down at Tirana International Airport, my knowledge of the Balkan enclave of Albania had, embarrassingly, been restricted to its history of isolationist Communism and the fact that it is where Mother Teresa traced her roots. As the plane's wing swept over the Adriatic Sea's prismatic cerulean blues, I experienced a quicksilver wave of nervous-yet-excited energy. It's unusual for me to visit a place sight unseen; I'm usually neck-deep in research, restaurant lists and random facts. For lack of time, I had to hand over control to my travel partner, leaving my imagination to give form to this vague territory. But the images and narratives it managed to summon hardly came close to the layered story of a European anachronism: the continent's poorest country once disfigured by authoritarianism and closed to outsiders, reshaping itself as a cosmopolitan democracy and preparing for the inevitable tourism boom.
In the small and efficiently run airport, we're flagged down at the baggage claim by made-up women in miniskirts offering SIM cards and other forms of connectivity, their red-lipped smiles meant to reassure us that civilisation need not be abandoned on arrival. And I can attest to free Wi-Fi being everywhere. Whether for surveillance or convenience, we didn't complain…. After a 45-minute ride with a jolly, English-challenged cab-driver (he proudly ambushed his son, who coincidentally lives in Lyon, with a phone call to get translated directions from my French companion), we pull up to the misnomered Hotel Antigone. It's unassuming and minimally accoutered but far from tragic. The five-member staff's eager-to-help friendliness is almost suspicious in its constancy, although I appreciate this sincere national trait as the antidote to foreign cynicism. We hurriedly perfect the pronunciation of faleminderit, 'thank you', because it's a handier phrase than expected. Besides with the cabdriver, however, we didn't face a significant communication barrier in Tirana; English is commonly understood if not spoken. When needed, mainly further south, my rusty Italian helped us get by since it's a second language for many Albanians.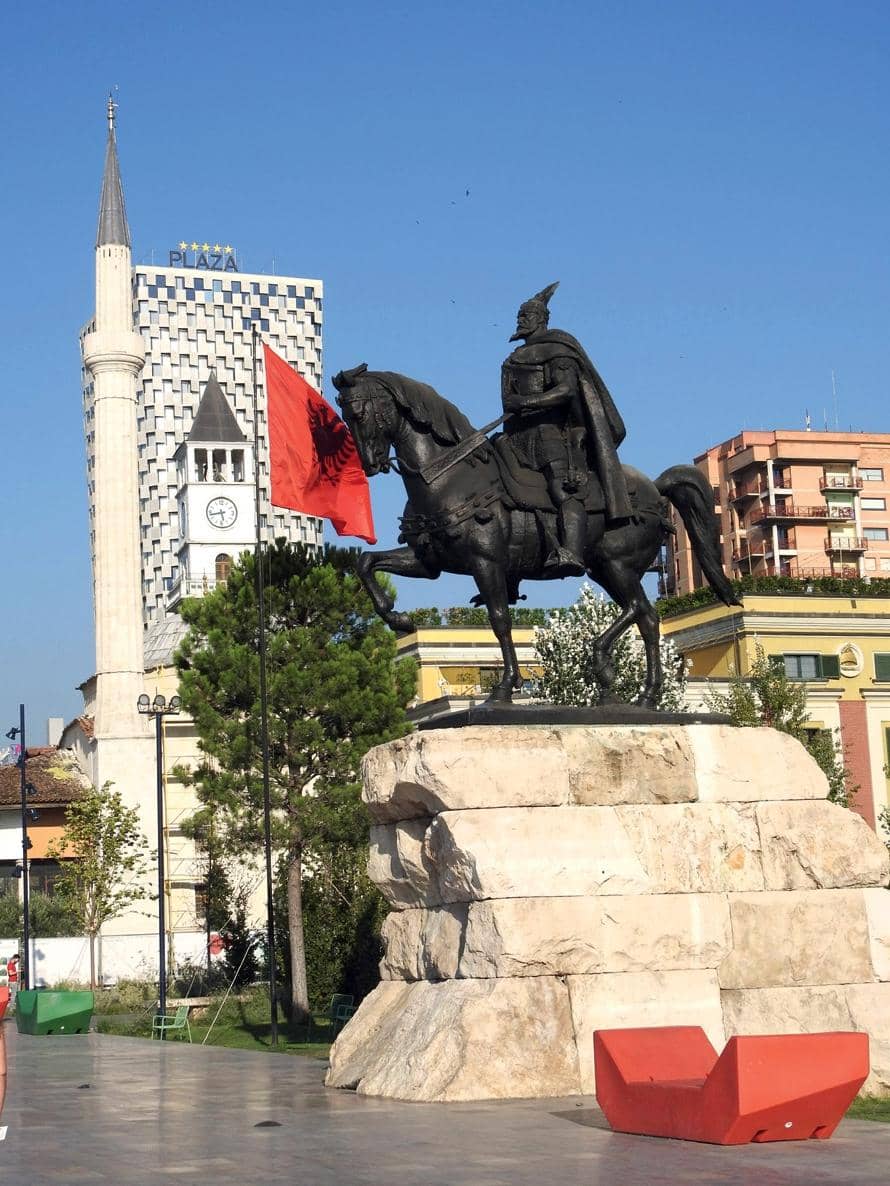 The hotel is located in Blloku, the capital's cool, art-minded neighbourhood, amidst a cluster of new late-night bars and restaurants with names such as Tribeca, Nouvelle Vague and Bunker 1944 Lounge. With only Staten Island's Albanian diaspora for context and the intense curiosity of a first-timer, I uncharacteristically subject the young Tirana residents that collect here to the cringe-worthy prolonged gawk of The Tourist. Hard to distinguish as playing fashion catch-up or reflecting 2019's favourite throwback trend, their style belongs in a '90s MTV music video. I watch as Lycra-clad bodies hop freely from one electropop-thumping venue to the next and reclaim this sector, formerly blockaded for the Communist elite. Today, its buildings, particularly in Wilson Square, are enlivened by technicolour paint and eccentric murals, a typical sight throughout Tirana. An officially appointed graffiti artist, Franko Dine, roams the city's streets, which also hosted the first MurAL Fest, Tirana last year. A 2013 project called PostBllok incorporates a 2.6-tonne piece of the Berlin Wall, the domed top of an atomic bunker and remnants from a forced labour mine, the miscellany of bleak 'sculptures' sitting in a park metres away from murderous dictator Enver Hoxha's erstwhile home and a KFC. Though the area evokes some apparent global counterparts: Bandra, Botafogo, Malleswaram, Bushwick, Vitrysur-Seine, their specific raison d'êtres make it naïve to assume too much more than a superficial kinship, I know. In blatant contradiction to the energetic Blloku, the nearby Mother Teresa Square is a desolate and static expanse, bordered by the sternly arranged beige stone blocks of academic institutions, a real-life fascist version of Tetris.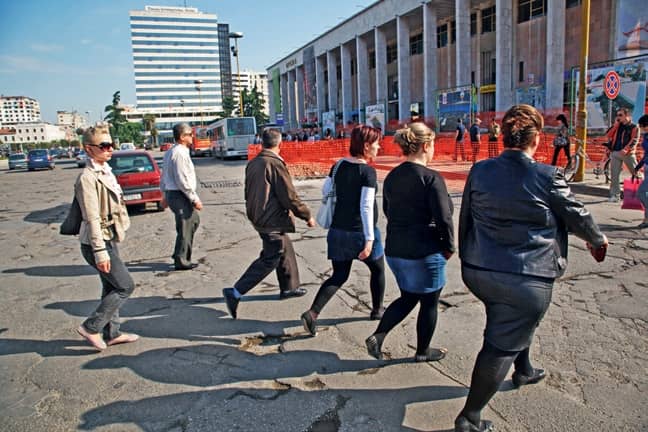 Continue Reading with Magzter GOLD
Log-in, if you are already a subscriber
Get unlimited access to thousands of curated premium stories and 5,000+ magazines
READ THE ENTIRE ISSUE
December 2019 - January 2020