THE RISE & FALL OF THE MEXICAN SUGAR LOAF
Although the signature highcrowned Mexican sombrero may rarely be worn today, it remains a powerful symbol of Mexico's struggle a century ago for liberty, equality and freedom.
BOB BOZE BELL AND STUART ROSEBROOK
On November 30, 1920, recently elected Álvaro Obregón, a general in the Mexican Revolution, was sworn into the Republic of Mexico's office of president. Obregón, a one-time ally and rival of Pancho Villa and Emiliano Zapata, two of Mexico's renowned revolutionary leaders, had survived a decade of war (he lost his right arm in the 1915 Battle of Celelya with Villa), assassinations and 11 presidents before being duly elected to the nation's highest office.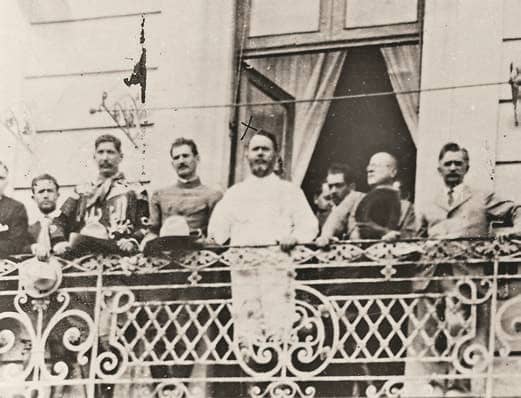 Obregón's decision to address the crowd with his men holding their hats was the beginning of the end of the high-crowned sugarloaf sombrero as popular headgear. Interestingly, 41 years later, U.S. Presidentelect John F. Kennedy went hatless at his inauguration in a symbolic, tip of the hat to a new, youthful era in America.
– ALL IMAGES COURTESY LIBRARY OF CONGRESS, UNLESS OTHERWISE NOTED –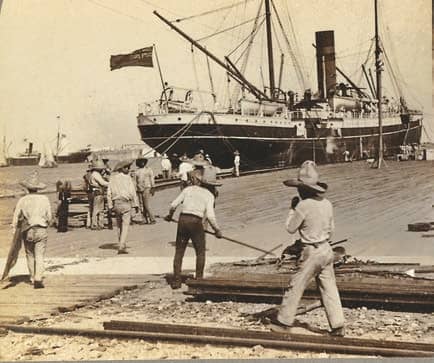 Sugar loafs at Work on Docks of Vera Cruz, 1909
– COURTESY DIGITAL COMMONWEALTH OF MASSACHUSETTS –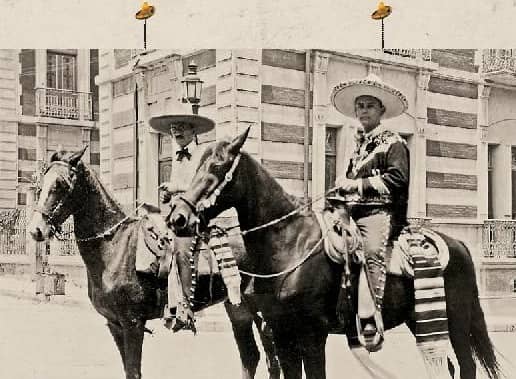 Men Wearing Charro Costumes, Tampico, Mexico, circa 1890- 1930
For his 1920 address to the nation from the Presidential Palace in Mexico City (above), Obregón stood with his closest generals and advisors, none of whom are wearing hats. None are even holding a sugarloaf, the headgear of Zapata and the Zapatistas, which had become a symbol of the revolution and the agrarian reform movement. The significance of Obregón and his men holding their hats without a sugarloaf in sight is two-fold: first, with hat in hand, his presidency would unite a Mexican nation that had lost 1.5 million people in the revolution and was now battling the international pandemic of the Spanish flu; and, second, the sugarloaf, which had become such a powerful symbol of Obregón's revolutionary rival Zapata, was no longer recognized as a unifying symbol of national reform.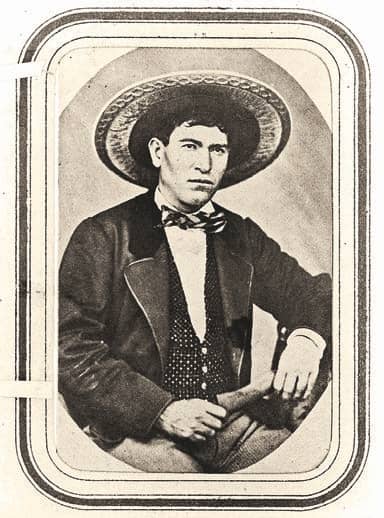 José Tomá s de Cué llar sat for his portrait between 1850 and 1867 for what appears to be a rare, early photo of an embroidered, charrostyle sombrero, although it lacks the curled brim and its crown is hidden from view.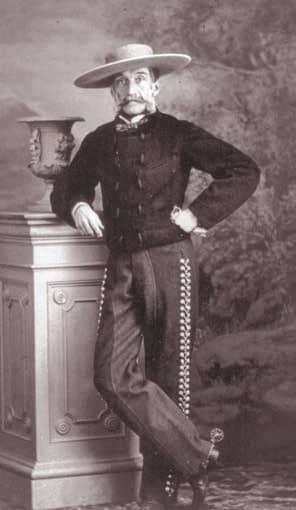 English diplomat to Mexico Charles L. Wyke posed, circa 1860-1876, in a broad-brimmed Boss of the Plains, Stetson-style shortcrowned hat that pre-dates the high-crowned sugarloaf sombrero, which gained popularity in the later decades of the 19th century.
You can read up to 3 premium stories before you subscribe to Magzter GOLD
Log in, if you are already a subscriber
Get unlimited access to thousands of curated premium stories, newspapers and 5,000+ magazines
READ THE ENTIRE ISSUE
November 2020