Rebel Raider to Rebel Hero
True West|April 2020
How Jesse James became one of Hollywood's favorite outlaws.
The best movie about Jesse James is Ride with the Devil, which isn't about Jesse James, but that's all right because the best movie about George Custer is Fort Apache, which isn't about Custer, either, and the best movie about the O.K. Corral is My Darling Clementine, which gets almost all of the facts—including the year of the famous gunfight —wrong."
That was the start of a speech I gave in suburban Des Moines, Iowa, in 2006. Hearing that I was writing a novel about the James-Younger Gang's ill-fated bank robbery in Northfield, Minnesota, John J. Koblas, then president of the National JamesYounger Gang, invited me to give the keynote address at the group's annual conference. Now, the last thing I want to do when talking to historians and, as in the case of the National JamesYounger Gang, descendants of historical figures, is bring up a subject sure to prompt arduous debate. After all, I am, primarily, a novelist, albeit one firmly grounded in history. As I explained to Jack Koblas, I did not want to get into a discussion about who was inside the bank in Liberty, Missouri, on February 13, 1866; how many bandits actually took part in the Northfield raid on September 7, 1876; what brand of revolver Robert Ford used when he shot Jesse James to death at his home in St. Joseph, Missouri, on April 3, 1882; the color of Cole Younger's vest, if he preferred pewter or brass buttons; what cobbler made Jim Cummins's boots; or whether the Pinkertons were nothing more than hired assassins.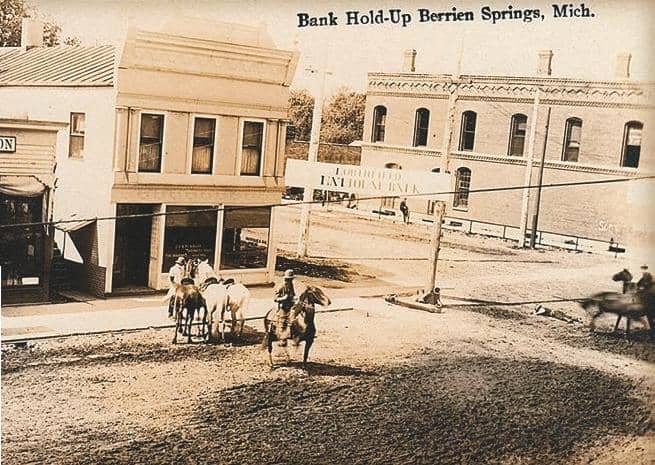 So I told Koblas that I would prefer to talk about something light, maybe the movies featuring Jesse James.
Which isn't to say film is immune from controversy. Far from it. My speech led to an article on the same subject for True West magazine, which led to a polite though fairly spirited discussion with director Walter Hill during the Western Heritage Wrangler Award festivities at the National Cowboy and Western Heritage Museum in Oklahoma City, Oklahoma, in April 2007. (Hill had directed The Long Riders, a 1980 movie I pretty much dismissed in the True West article.)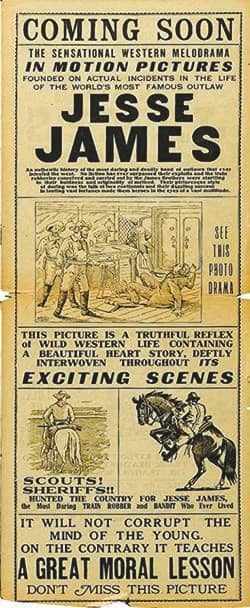 The first movie about Jesse James that I recall seeing is Philip Kaufman's The Great Northfield Minnesota Raid (1972), when it aired on network television in the 1970s. The elementary school playground the following week (or weeks) was full of young boys pretending to be Cole Younger, or at least actor Cliff Robertson's version of Cole Younger. As naive, white South Carolinians instilled from birth with a glorious admiration for the War Between the States/War for Southern Independence/War of Northern Aggression/ Lost Cause, we loved the movie's line about 1876 not marking our nation's centennial— Yankees had forgotten four years of Civil War—and a lot of us thought that the James and Younger boys were merely carrying on the fight against Yankee tyranny and greedy railroaders.
Jesse James was a savvy hero saving girls from greedy land-robbers, much the same as Billy the Kid kept riding to the rescue on the pages of Charlton and Dell comics. Later, I would grow to learn that the Civil War wasn't so glorious or all that righteous, and neither was Jesse James, although, ever since watching Clif Robertson on the screen of our Sylvania color television set, I've always had a grudging respect for Cole Younger. The historical researcher and film buff in me—I'll take in a Western at the drop of a hat—kept drawing me to Jesse James.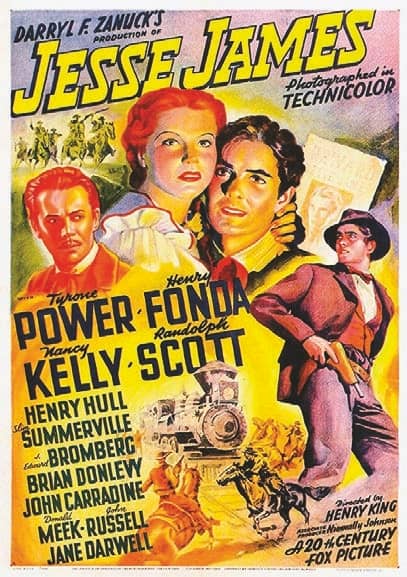 Other movies about Jesse and "the boys" left memorable impressions on me, including Hill's The Long Riders, which I saw at a theater in Florence, South Carolina, as a high school senior in 1980. Many more came along on television or video such as Jesse
You can read up to 3 premium stories before you subscribe to Magzter GOLD
Log in, if you are already a subscriber
Get unlimited access to thousands of curated premium stories and 5,000+ magazines
READ THE ENTIRE ISSUE
April 2020