A MAN FOR ALL SEASONS
True West|September 2020
ALCHESAY OF THE PEOPLE OF THE WHITE MOUNTAINS (DZIŁ ŁIGAI SI'ÁN N'DEE)
"He was "a perfect Adonis in figure, a mass of muscle and sinew, of wonderful courage, great sagacity, and as faithful as an Irish hound."
—Captain John Bourke, Third U.S. Cavalry
Captain John Bourke, a Medal of Honor recipient for "gallantry in action" during the Civil War Battle of Stones River, Tennessee, recognized a fellow fighting man when he described the Sierra Apache Alchesay, also known by other names including Tsáj ("Swollen One"). And Bourke claimed this impressive young man was a marvel of "physical endurance and manly beauty."
Related to the venerable Chief Pedro (Eskeh-yan-iltklindn, "Angry He Shakes Something"), Alchesay began life around 1850 on the upper north fork of Carrizo Creek in north central Arizona. He grew up among the tac tci dn (red rock strata) clan in the Cibecue Creek Valley near the town of today's Whiteriver. Little is known of his formative years, but he undoubtedly learned the survival skills of hunting, tracking and warfare. Mastery of this Apache male trinity served him well after 1871, when Lt. Col. George Crook assumed command of the Department of Arizona.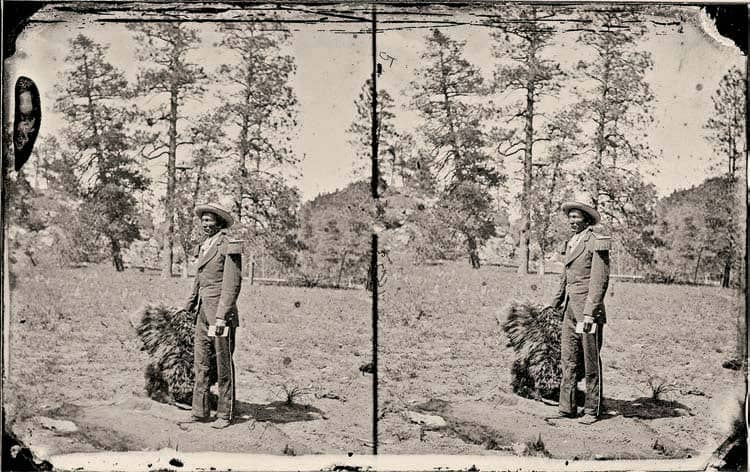 After centuries of conflict, first with the Spaniards, then the Mexicans and, finally, the white American settlers, the Apaches faced a determined enemy in the United States Army. At first, they held their own, but with Crook's arrival, the tide began to turn.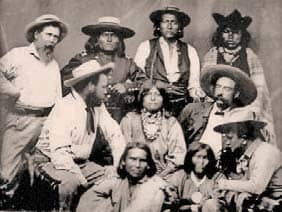 Crook viewed the Apaches as tenacious "tigers" who could only be brought to bay by unconventional means including the employment of Indian scouts. He maintained that to "polish a diamond" one had to resort to "diamond dust." For this reason, he soon enlisted 44 Apache men from the White Mountain, Aravaipa and Cibecue bands as key components in his operational plan. These men, he contended, "understand thoroughly what is expected of them, and know best how to do their work.... Their best quality is their individuality."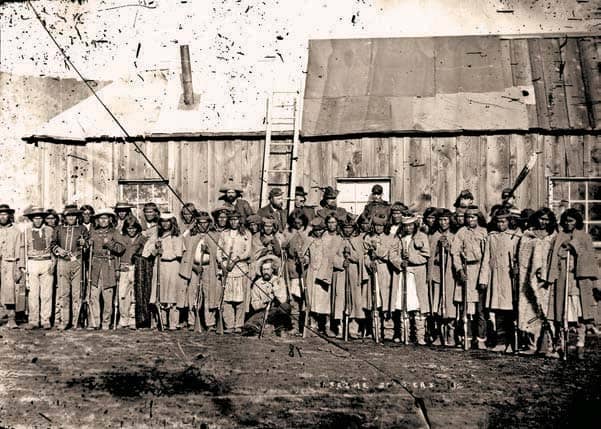 Among these enlistees were Pedro, Miguel, Diablo, Alchesay, Petone, Machol, Blanquet, Chiquito and Nochay-del-Klinne, known to the whites as "Bobby Deklinny." Bobby subsequently left scouting to become a religious healer, his beliefs eventually stirring up unrest that ended in the tragic Battle of Cibecue.
This clash, however, was nearly a half dozen years in the future. For the present, Alchesay and his fellow scouts, commanded by 23rd U.S. Infantry Capt. George M. Randall with civilian scout Corydon Cooley, who was related to Alchesay through marriage, deployed alongside cavalrymen with a vengeance. During the winter of 1872 and 1873, Randall's strike force combed the countryside.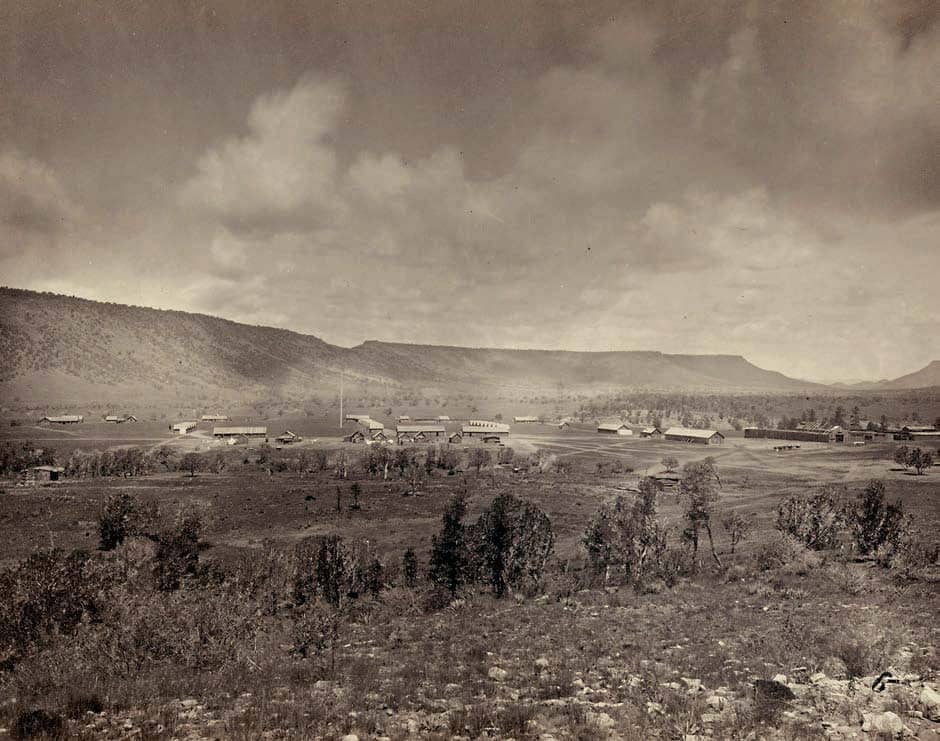 On March 27, 1873, their efforts produced results. At dawn, horse soldiers and scouts struck an enemy rancheria at Turret Mountain, taking the inhabitants by surprise. A short, sharp exchange ended with many of the villagers dead, some of whom even hurled themselves off the cliff to avoid capture. In fact, only 15 survived to be taken as prisoners.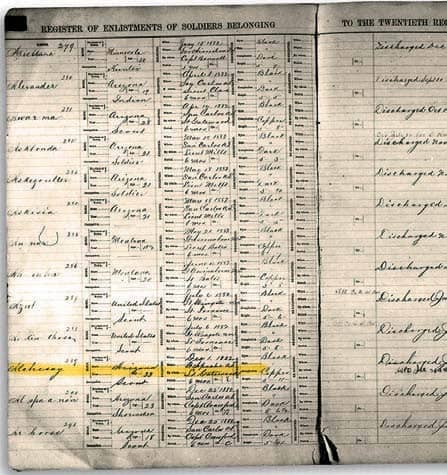 You can read up to 3 premium stories before you subscribe to Magzter GOLD
Log in, if you are already a subscriber
Get unlimited access to thousands of curated premium stories and 5,000+ magazines
READ THE ENTIRE ISSUE
September 2020