HOME SWEET (MILLENNIAL) HOME
Traverse, Northern Michigan's Magazine|May 2020
MILLENNIALS—THOSE BORN BETWEEN 1981 AND 1996—HAVE BECOME THE LARGEST GENERATION ALIVE. AND THIS GENERATION THAT MANY PREDICTED WOULDN'T FOLLOW A TRADITIONAL PATH, ACTUALLY ARE: THEY'RE BUYING HOMES.
NATIONAL STATISTICS SHOW THAT MILLENNIALS REPRESENT 40 PERCENT OF TODAY'S HOMEBUYERS, AND, LOCALLY, MOST REAL ESTATE AGENTS PUT THAT NUMBER HERE AT CLOSER TO 50 PERCENT. HOWEVER, THEY'RE DOING IT THEIR WAY. WE TAKE A PEEK INTO THE BUYING HABITS (AND QUANDARIES) OF NORTHERN MICHIGAN MILLENNIALS.
TODAY'S BUYERS
Holly Hack, broker and owner of EXIT Realty Paramount in Traverse City, says half of her home buyers are Millennials, having surpassed Baby Boomers. "Millennials know what they want and when they want it," she says. "They are savvy buyers. They make smart buying decisions based on research and market data that is readily available via the internet. They are great at making informed decisions."
PICKING AN AGENT
"Even with all the technology available, that's not to say that Millennials don't see the value in being represented by an agent, quite the contrary," says Meg Zammit, Realtor with Century 21 Northland in Traverse City. "They study the process and the numbers, but more so than ever, they want to be represented. They appreciate the guidance and expertise an agent brings, but they don't want to be treated as if it's too complicated to understand. They want a partnership."
Kyle Smith, 31, and his wife, Kristen, 30, started their homebuying path in Harbor Springs with the apps Zillow and Realtor until eventually, they chose a Realtor who specialized in their price range. "The ability to receive alerts as soon as a home hit the market was huge," Kyle says. "Especially in a market where you need to look at something ASAP and make an offer that day to have a chance."
With the arrival of their son, Walker, and their dog, Stanley the Puppy, it was time for more space and their own home. The couple looked for six weeks and moved in three months after closing. They moved into a four-bedroom, two-bath home about halfway between each of their jobs.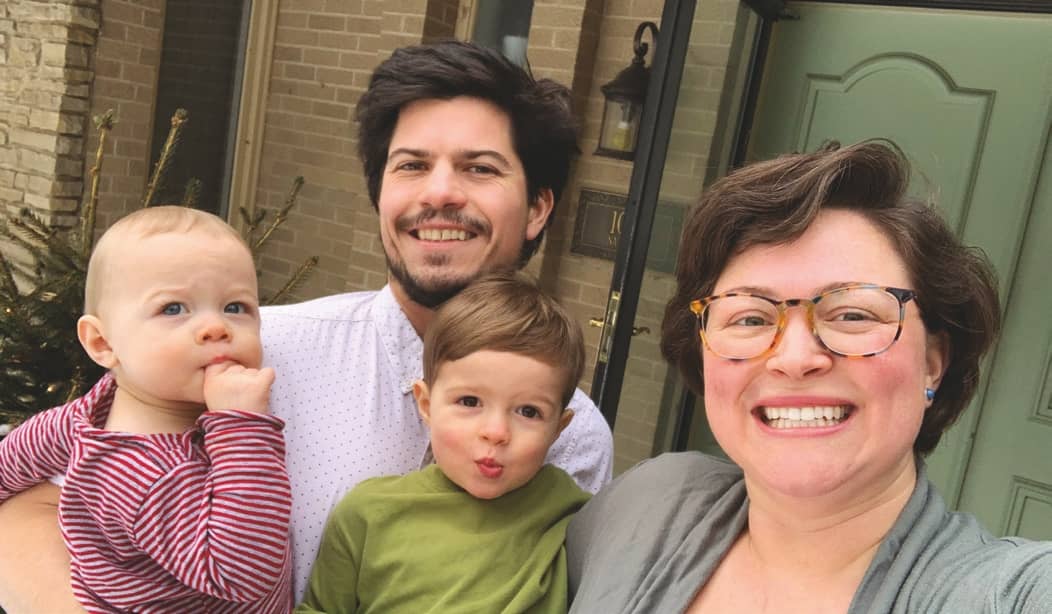 TYPES OF HOMES
So, what kinds of homes are Millennials interested in? "In general, if they are single, they want to live in town," says Mary McLain, a mortgage loan officer for Lake Michigan Credit Union in Traverse City, who has seen a steady uptick in Millennials seeking house financing this year. "Married and having children seems to send them out into the townships more. They are finding that once they have fur babies and human babies, they need yards and elbow room."
She's also noticed that most Millennials' starter homes are smaller than those of previous generations. "Even the tiny homes are interesting to some of them," Mary says.
Holly Hack sees Millennials leaning toward homes featuring the latest gadgets. "This generation appreciates 'Smart Home' features such as Google Home, Nest and Ring doorbells," she says. On the flip side, though, Holly says, they also seem to search for areas that flow together where guests and friends can gather face to face.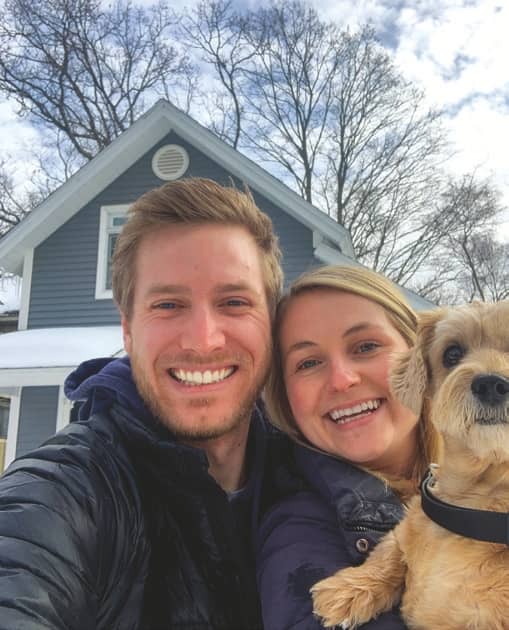 FINANCIAL BARRIERS
There are a few common barriers for Millennials in our area, according to Holly. "They may have a shorter work history, income limitations or want to live in downtown Traverse City where real estate prices are trending upward," she says.
Meridith Lauzon, 34, of Traverse City, agrees that it's tough to get a toehold in the housing market. "My parents and grandparents already owned a home before age 30," Meridith says. "My husband and I are hard-pressed to think of at least five Millennial friends who own their own home."
You can read up to 3 premium stories before you subscribe to Magzter GOLD
Log in, if you are already a subscriber
Get unlimited access to thousands of curated premium stories and 5,000+ magazines
READ THE ENTIRE ISSUE
May 2020