A DAY IN HER CHAIR
Traverse, Northern Michigan's Magazine|February 2020
Ready for a fresh cut and a good story? Here's one with a snip of hope, an unexpected prize and the serendipitous beginning of a small-town barbershop.
"Men chat just as much as women. They just talk about different thing. and some stuff, I'm gonna have to take to the grave!
I arrive in a town that's coming back to life. The revitalization of Manistee, a portside town known for its fishing and lumber industry, is well underway with 150 businesses in the downtown area alone. From the north, the historic ship, the SS City of Milwaukee, greets visitors first. Farther along, I'm stopped by a Marquette Rail train going through town, long-long-short-long, sounding its crossing with a load from the Morton Salt company. While locals cut up a side street to beat the train, I wait at the crossing, taking in the sight of a living, breathing town hard at work.
I'm early.
I pull open a heavy wooden door. Inside, a black leather couch sits on dark hickory flooring framed by inky black walls. To the right, a caribou mount. Below, a huge vintage globe stands, faded, solid. Browns and tans fill the room. It's a man's world.
Welcome to J. Catlett & Co., home of Manistee's resident female barber.
Jamie Catlett keeps clipping.
"Off the ears, clean it up?" she asks the man in her chair.
I tuck into the far end of the dark couch.
Jamie offers me a quick hello, but keeps her eyes on her work.
"My wife usually cuts my hair, but Jamie's my back up," the man, John, tells me.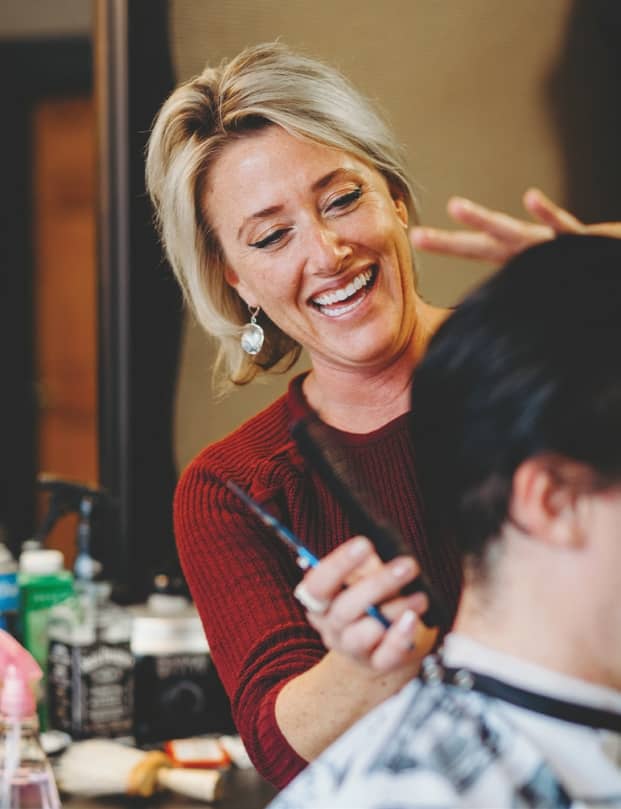 Long pause.
"Plus, she offers me a beer when I want it!"
In the corner, stands a water cooler and next to it, a mini fridge with Coca-Cola, Goose Island Brewing Company's 312 ale from Chicago and what looks to be a salad for Jamie's lunch. The caribou stands watch over it all.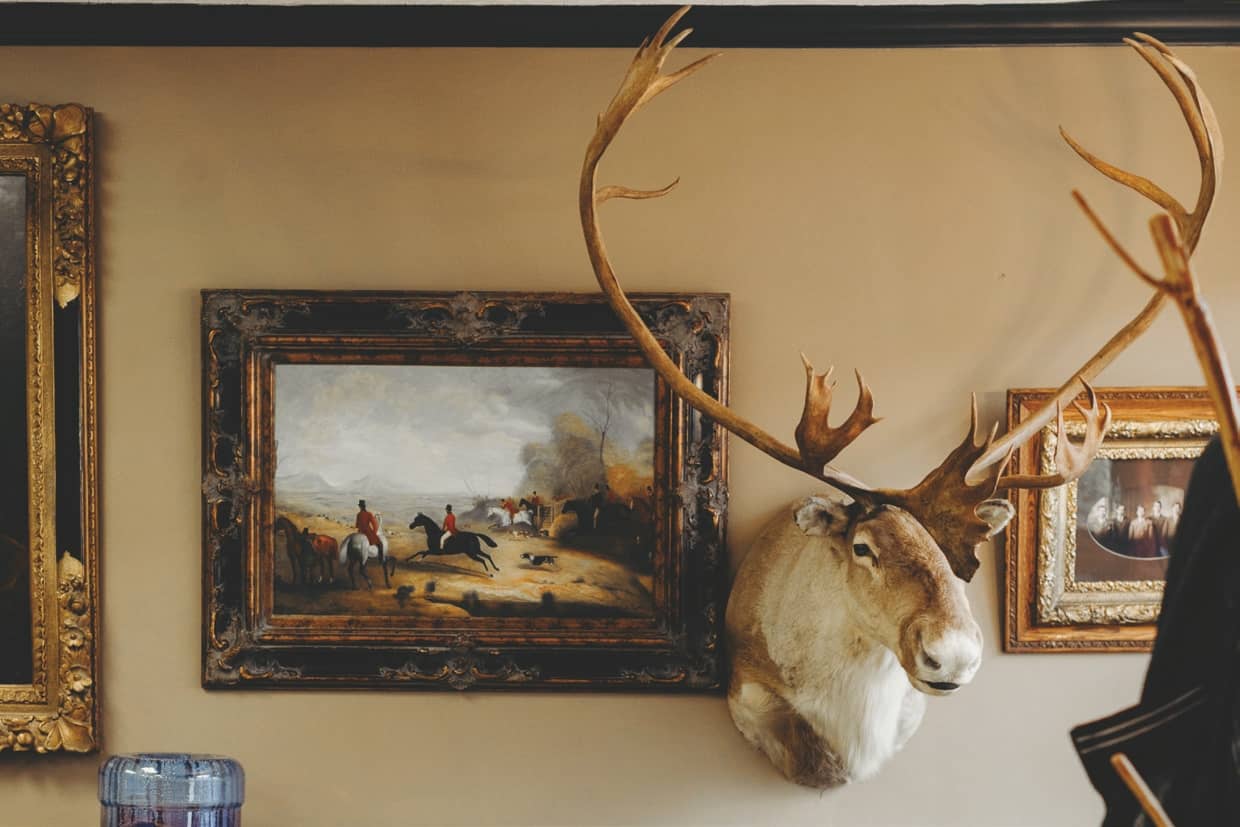 The vibe is understated and warm. There are old-timey barbershop signs, a vintage picture of Jamie's great-grandfather and his five brothers, dapper, in formal attire from the early 1900s, and black and white capes for her clients printed with images of vintage barber tools.
These are small touches, and Jamie's shop is filled with them. Carl is in her chair now. He's young, and he's got his phone out showing Jamie what he wants.
"Men chat just as much as women," Jamie says. "They just talk about different things. I hear it all—where the salmon are running, road construction, sports and when the kids are going off to college."
She stops and holds her shears in the air. "And some stuff, I'm gonna have to take to the grave!"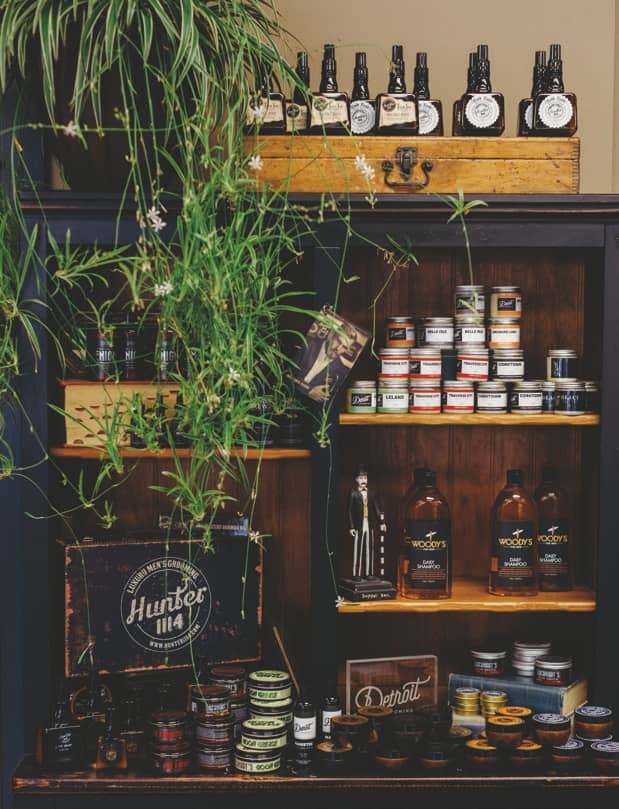 Just a few years ago, Jamie was living an entirely different life. She was fundraising for a women's shelter in Ludington, loving her job, married and raising her daughter. But in 2016, Jamie went through a divorce and moved to Manistee to be near family.
"I always loved styling hair, so I went back to school," she says. "I needed a new career where I could support my family quickly."
Jamie drove 1.5 hours each way to Traverse City to attend school, sometimes not getting home until almost midnight, all while also working as a retail store manager.
You can read up to 3 premium stories before you subscribe to Magzter GOLD
Log in, if you are already a subscriber
Get unlimited access to thousands of curated premium stories and 5,000+ magazines
READ THE ENTIRE ISSUE
February 2020