Hunter Angler Gardener Cook
The Virginia Sportsman
|
Fall 2019
"Pheasant, Quail, Cottontail" Might Be Hank Shaw's Best Cookbook Yet.
Hank Shaw is a chef, hunter, angler, forager and wild-foods expert. The author explains his approach—which centers on "honest" food and respect for wildlife—in his highly acclaimed books and on his award-winning website, Hunter Angler Gardener Cook.
"I write. I fish. I dig earth, forage, raise plants, live for food and hunt anything that tastes good," he writes on his blog. "I'll drink fancy Scotch, craft beer, Pabst Blue Ribbon, a fine Barolo or hell, even kombucha, depending on my mood or who's offering. I spend my days thinking about new ways to cook and eat anything that walks, flies, swims, crawls, skitters, jumps—or grows. I am the omnivore who has solved his own dilemma."
When I interviewed Shaw, I explained a dilemma of my own: a tick-borne allergy to mammalian meat. We both grew up in New Jersey, where Philly cheesesteaks ("subs" in North Jersey, "hoagies" in South Jersey) are delicious and plentiful throughout the region. I assured him beef cheesesteaks are what I miss most.
"Why don't you substitute beef with goose breast," Shaw said. "First, you pound the hell out of it, then you…a goose cheesesteak is a great option. I should add that one back on my website and will gladly share the recipe with you."
We laughed. I realize goose typically is not as tender as duck and other waterfowl. But I am also certain food—and how one sources, prepares and cooks it—is no laughing matter to Shaw.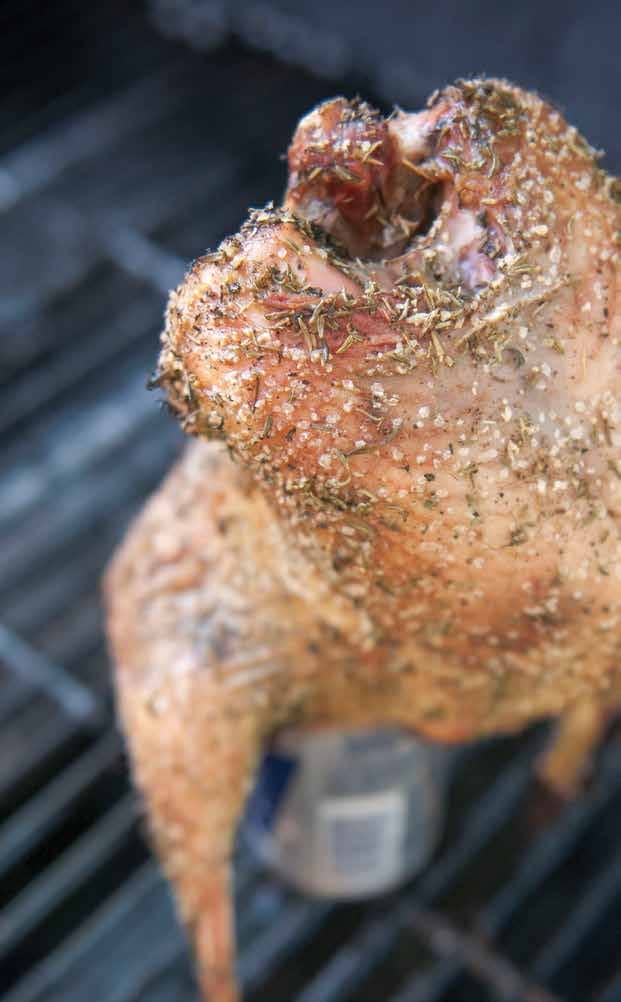 Hunter Angler Gardener Cook won the James Beard Award for Best Blog in 2013; the Beards are considered the Oscars of the food world. Shaw also won the International Association of Culinary Professionals (IACP) award for Best Blog in 2010 and 2011, and his work was featured in the 2012 and 2013 editions of "Best American Food Writing."
Shaw has appeared on television shows ranging from Mike Rowe's "Somebody's Gotta Do It" on CNN, to Andrew Zimmern's "Bizarre Foods" on Travel Channel and Steven Rinella's "Meateater" on Sportsman Channel. He has been featured in the New York Times, Chicago Tribune, the Washington Post, Field & Stream, CNN, NPR and similar outlets.
He is the author of four wild-game cookbooks. "Hunt, Gather, Cook: Finding the Forgotten Feast," was released in 2011 by Rodale Books. The work was intended to help open the world of foraging, hunting and fishing to those interested in food, but who may have never fully embraced or participated in these pursuits.
Shaw's second book, "Duck, Duck, Goose: Recipes and Techniques for Ducks and Geese, both Wild and Domesticated," was released by Ten Speed Press in October 2013. The work includes a wealth of information about cooking wild and store-bought ducks and geese.
BRIN
1/4 cup kosher salt
4 cups cold water
Brining seasonings (I like bay leaves, rosemary, and cracked black pepper)
PHEASANT
1 empty Red Bull can
Enough beer to fill half the can (any beer will do)
1 whole pheasant plucked and gutted
2 tablespoons olive oil to coat the bird
Salt and black pepper
1 tablespoon dried thyme leaves
BEER CAN PHEASANT
Serves 2 | Prep Time: 30 min | Cook Time: 40 min
If you're brining your bird (see note), mix the kosher salt and the water and add the seasonings. Submerge the pheasant in this brine for 4 to 8 hours, then drain and let sit in the fridge uncovered the next day; this helps you get a crispy skin.
Let the pheasant rest at room temperature for about 30 minutes. If you're using cold beer, let it come to room temperature, too.
Prepare your grill for indirect heat. If you're using charcoal, put the coals on one side of the grill, leaving another side free of coals. If you're using a gas grill, fire up only half of the burners.
Rub the pheasant all over with olive oil. Mix the salt, pepper, and thyme in a bowl, and sprinkle the mixture over the pheasant.
You can read up to 3 premium stories before you subscribe to Magzter GOLD
Log in, if you are already a subscriber
Get unlimited access to thousands of curated premium stories, newspapers and 5,000+ magazines
READ THE ENTIRE ISSUE
Fall 2019