Chrissy Holds Court
The Singapore Women's Weekly
|
June/July 2020
We're offering this story for free to read so that you can stay updated on the COVID-19 outbreak
She's the supermodel who married a Legend. Now, she's taking the law into her own hands and holding court in the kitchen
Georgina Bearns, Natalya Molok
Like many other stars at this harrowing time, 34-year-old model-turned-entrepreneur and television personality, Chrissy Teigen, is doing her best to spread her brand of happiness.
A star on social media, Chrissy is no stranger to the power of posting to the masses. The busy mother-of-two has more than 28 million followers on Instagram, 12 million on Twitter, and often has her fans laughing at her outspoken views on everything from politics to body image.
The Lip Sync Battle host has two children, four-year-old Luna and two-year-old Miles, with music superstar John Legend, and the whole family are regularly featured on Chrissy's social media feed.
Proud Mum
Family life is hectic but Chrissy wouldn't have it any other way despite being impacted by the Covid-19 lockdown order in force in Los Angeles.
"It's been so great. Honestly, we have so much of a good time. Both our kids are at the perfect age right now. They are having conversations with us."
"It's chaos but we've always liked that controlled chaos. It's fun. It reminds me of being on set and there's never really a peaceful moment. I think that's why when I am in a car or something, I'm like, 'Silence!' I like pure silence. Our house is crazy. There are always people in and out. It's just a hectic lifestyle but I like it."
Like many in isolation, the former Sports Illustrated model is trying to make the most of her time at home.
"Everyone is really struggling and trying to figure out how they are going to make it. No one knows what is happening. Nobody has all the answers. All we can do is keep each other company, have fun and make the best of what we are going through," reflects Chrissy.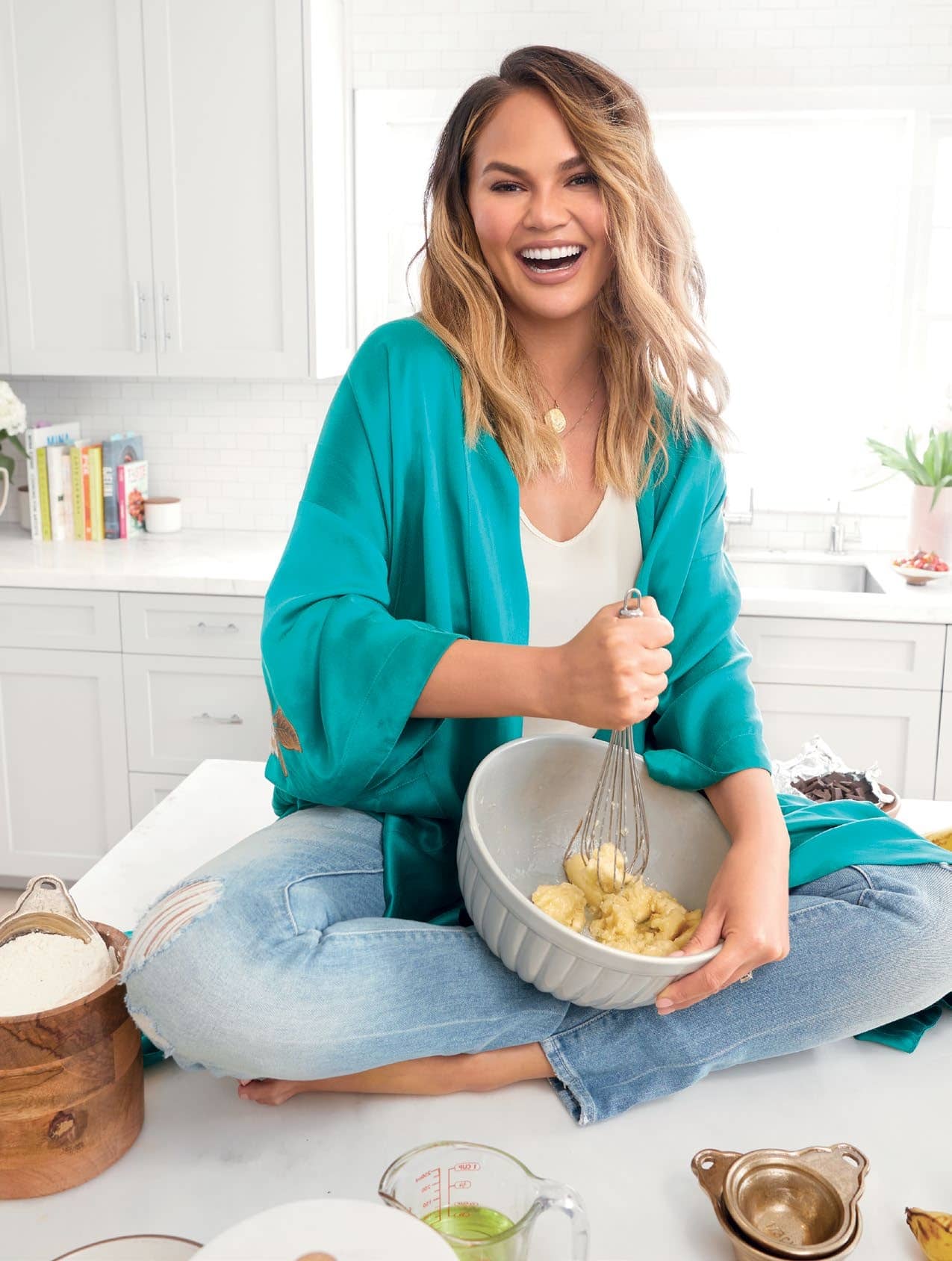 You can read up to 3 premium stories before you subscribe to Magzter GOLD
Log in, if you are already a subscriber
Get unlimited access to thousands of curated premium stories, newspapers and 5,000+ magazines
READ THE ENTIRE ISSUE
June/July 2020