Social Studies
The PEAK Singapore
|
April 2019
Lee Eng Su is more than the food nerd who wants to elevate quality local food one dish at a time – he wants to change the business approach altogether.
He could not be at his father's side in his final hours. That was just two days after Lee Eng Su opened The Coconut Club. The crowds were pouring in, and nobody else knew how to cook the rice for nasi lemak. It was a painful decision and one that he reminds himself of two and a half years later. "If that was what I gave up, there has to be meaning in me doing this," says Lee quietly.
Today, The Coconut Club has earned Bib Gourmand status in the 2018 Michelin Guide Singapore. But even before that, it got the endorsement of Singapore Prime Minister Lee Hsien Loong, who hosted Philippine President Rodrigo Duterte there for a meal in December 2016, just a month after it opened. While he fully appreciates the recognition, fame, and glory is not what Lee is after.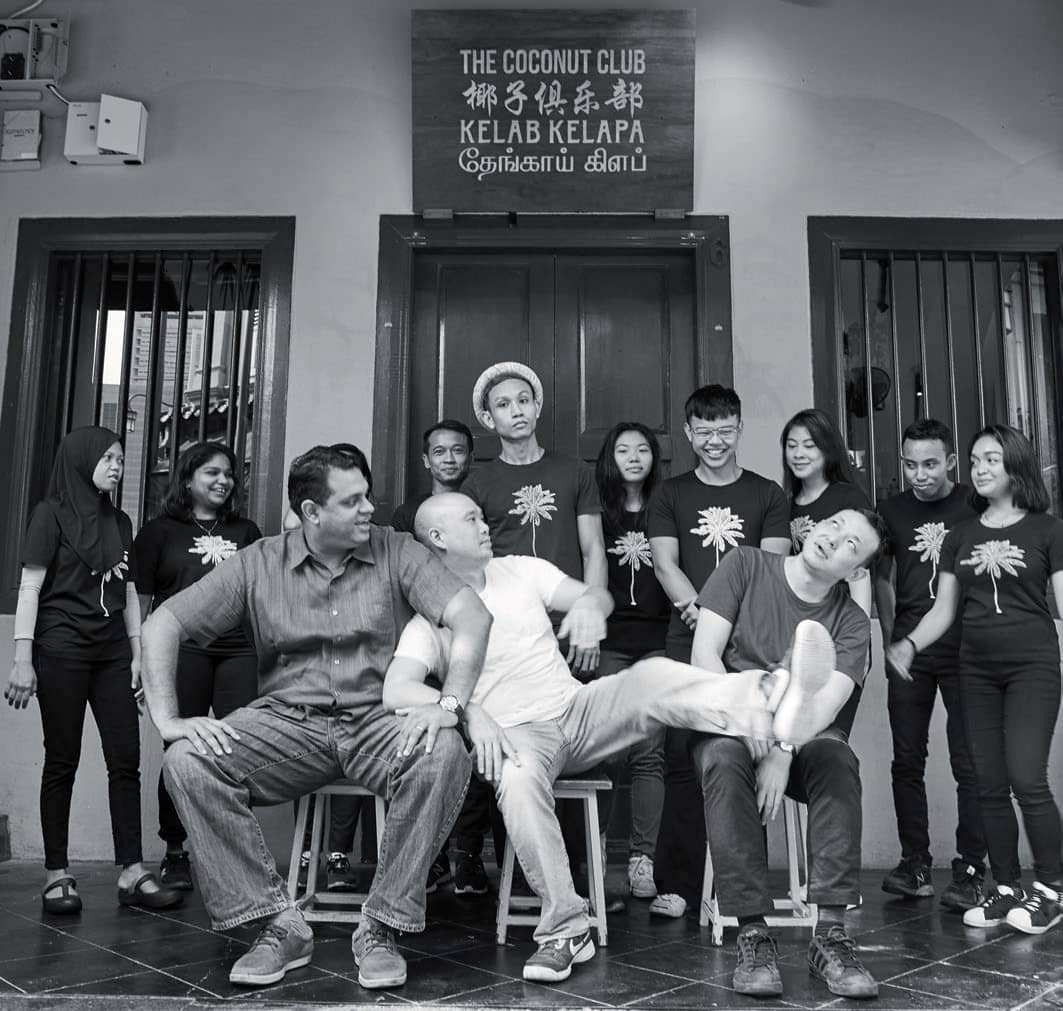 KINDNESS MOVEMENT, ON A PLATE
For the usually-gregarious 40-year-old, the purpose of The Coconut Club goes beyond serving the ultimate nasi lemak. Certainly, he is a cooking enthusiast. As someone who grew up helping his paternal grandmother drizzle rum over chocolate cakes, and a son to a Cantonese woman with the ability to recreate just about any dish on tasting, Lee always had a keen interest in food – and started cooking in earnest during his university days in America. For his now-renowned nasi lemak, he spent close to two years researching and sourcing the best ingredients possible and perfecting the recipe for every component, from the sambal ikan bilis to side dishes of otah – all because he was inspired after attending a nasi lemak convention in Kuala Lumpur. But, while the starting point for the restaurant might have been the desire to improve local food, Lee's mission has become bigger than that.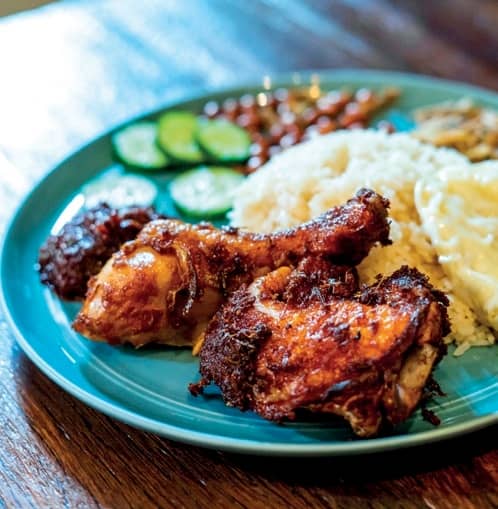 For all the effort he puts into perfecting the food, he puts even more into perfecting the team. While most F&B operations attribute about 30 percent of their overheads to human resources, he dedicates 45 percent to labor cost alone. His full-time staff enjoy a minimum wage of $2,000 – almost twice what other restaurants pay, even for those with no experience. "The wages we pay, which starts at what we define as a living wage, is higher than what cooks at some fine-dining restaurants get," says Lee. And those with the aptitude and right attitude to take on bigger responsibilities might even see their pay grow by some 50 percent within 18 months.
You can read up to 3 premium stories before you subscribe to Magzter GOLD
Log in, if you are already a subscriber
Get unlimited access to thousands of curated premium stories, newspapers and 5,000+ magazines
READ THE ENTIRE ISSUE
April 2019