Tower Of Power
The PEAK Malaysia
|
June 2019
The peak speaks to sam Ooi Chin Khoon, group managing director of OCK Group BHD, on his journey to business success and his current move from tower to power.
"A LOT OF PEOPLE THINK I AM AMBITIOUS AND HAD THESE GRAND PLANS TO BECOME THIS BIG SUCCESSFUL ENTREPRENEUR, BUT THIS IS NOT THE CASE. I ONLY STARTED MY OWN BUSINESS BECAUSE THE COMPANY I WAS WORKING IN AT THAT TIME WAS DOWNSIZING AND I WAS ONE OF THE STAFF BEING LET GO."
These are the surprising words of (Sam) Ooi Chin Khoon, the Group Managing Director of OCK Group Bhd as he recalls the nascent days of his eponymous company, OCK Setia Engineering Sdn Bhd. Nineteen years later, and today, the company is no longer a sole proprietorship. Instead, OCK Group Berhad is now the largest and biggest Telecommunications Network Services provider in Malaysia, has been a public-listed company since 2012, hires over 2000 people, and in 2017, posted a staggering revenue figure of close to MYR500million.
Even more staggering, as recently as 2014, when the company was transferred to the Main Market of the Bursa Malaysia Securities (it was listed on the Ace Market in 2012), the company's annual revenue was hovering around the MYR100 million mark. Due to some very smart and aggressive regional expansion plans, OCK Group experienced a monumental period of accelerated growth in the short space of seven years, multiplying its revenue, not one, not two, not even three but fivefold. Not bad for a man who professes to never having such grand designs or ambitions for his company.
"Yes, these past few years have been very hectic for my staff," Ooi says matter-of-factly if betrayed by a small smile. "Since we became public listed, we have raised a lot of funds and increased our debt to MYR500million. So that was our investment to transform our company from a contracting company to one with recurring income. And last year, our recurring income has increased to over 47% of our total revenue."
These are heady days for OCK and for Ooi, a far cry from the time when a young man decided to set out on an entrepreneurial adventure simply because he was soon to be out of a job and in the hope that he may be able to "afford a Honda Accord."
"At that time, I thought that would be enough for my life," says Ooi, laughing fondly at the memory. Obviously, things have since changed.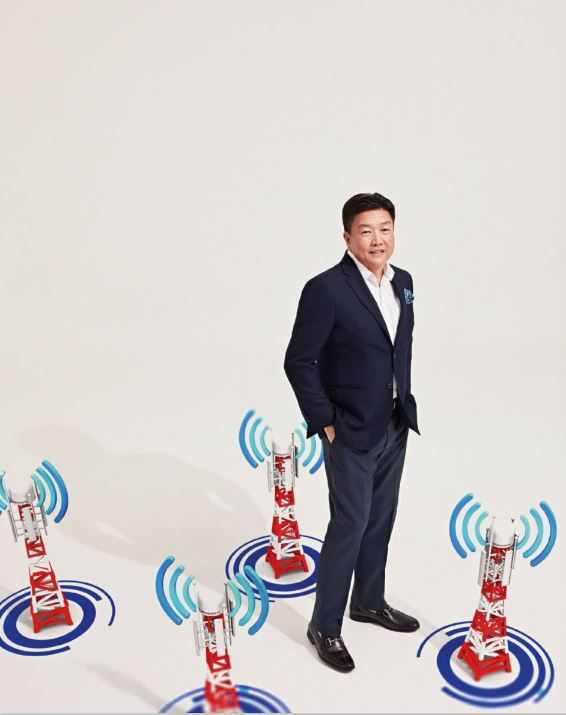 RISING TOWERS
An electrical and electronics engineer by trade, 51-year-old Ooi began his working life as an Electrical Engineer then Contract Manager before he was unceremoniously let go when the global recession hit in the late 90s.
With his hand forced, Ooi opted to open a 50-50 partnership called Standard Power Sdn Bhd. "We didn't have any business for whole year," he recalls. Faced with another crossroads, he toyed with the idea of looking for a new salaried job but with the encouragement and advice from his brother, he instead incorporated a small sole proprietary company called OCK Setia Engineering Services.
"At that time, one of my university friends was working for a company that was the main contractor for Maxis so he asked me to become one of his sub-contractors. This is how I got into the world of the telecommunications industry."
Initially, OCK was performing on just a very small scope (cable pulling) of the overall services provided by the main contractor but he soon built a team that learnt to perform all the other parts of the whole process.
Then after about four years, Ooi faced yet another crossroads and a decision that would prove to be a crucial turning point. Ooi recollects: "The main constraint for me at that time was our inability to go out and look for new business because then we would be competing against the main contractor who would terminate our contract with them
You can read up to 3 premium stories before you subscribe to Magzter GOLD
Log in, if you are already a subscriber
Get unlimited access to thousands of curated premium stories, newspapers and 5,000+ magazines
READ THE ENTIRE ISSUE
June 2019